What is "Kagero" that everyone is enthusi...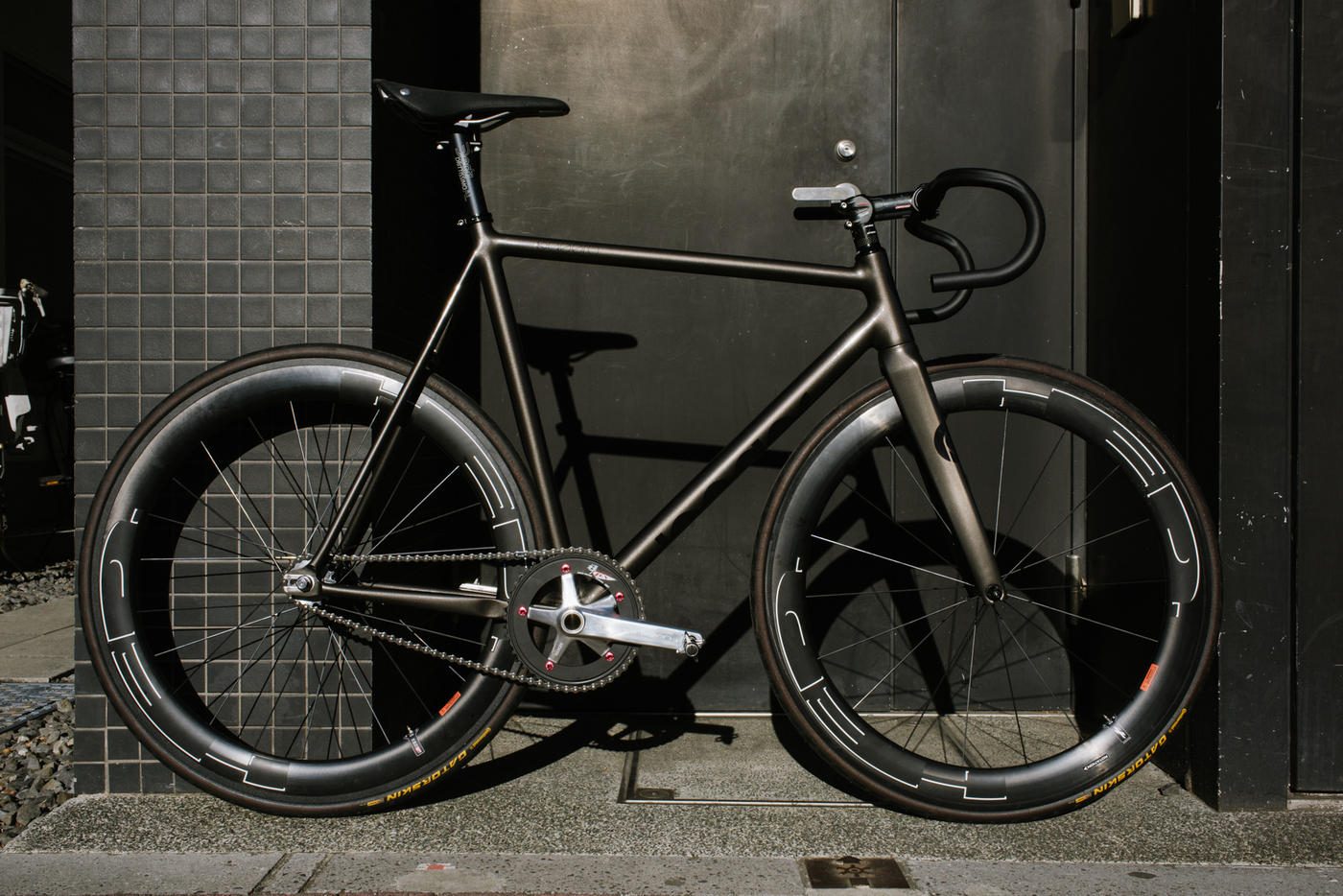 After three years, it finally expressed its appearance
"Kagero"
If you are a customer who has a deep relationship with Brotures, many people already know
"Leaderbikes"
High -end line. Commonly known as extremely thick aerophiles
"7 series"
This is a model that is different and has the latest technology for each release. Shortly after the release (release: December last year), the size that has already been sold out is as enthusiastic. Custom bikes are being uploaded at each store every day, so if you are watching this blog, you may understand. From those who are planning to start a fixie bike to customers who are thinking about custom, the ownership rate is outstanding among the model Brotures staff.
"Kagero"
It may be. Seven years after its first appearance in 2011, the quality is not an exaggeration to say that Brotures is the highest ever. And the lightest frame was born (the list up to the previous model)
Here
) Such a hot topic
"Kagero Custom Bike"
Introducing.
Kagero has a beautiful pashute (front down). From the previous work, we started with a review of aluminum, a frame material.
And the coloring was inspired by the first Kagero, which had the most response. The smoothing of the welding part is also suitable for a more sophisticated 2018 year in the welding. The best wheel for the best frame. So, of course, the best wheel manufacturer in the bicycle industry as well as the piste bike
"Hed."
Low rim high
"JET6"
Select.
Not only on its driving performance but also in strength
"DOSNOVENTA CREW"
Starting, the quality of convincing that gains trust from riders around the world. And the crank set, which is a power source
"SRAM OMNIUM"
of.
One of the direct cranks
"Arm hardness"
This crank that you can feel. I don't think you'll be able to change to another crank once you tasted it, as well as it looks like (experience story) The chain ring has a reputation for accuracy
"SUGINO Zen -zen-"
Select. To the last
"Running"
I was conscious of the undercarriage that I was concerned about. And the upper body of the body
"DEDA ELEMENTI"
Align with components and have a sense of unity.
It's okay, the saddle is not out of hand. I personally love it
"BROOKS CAMBIUM"
From the series
"C15"
Select.
This saddle with a material and shape that releases the pain in the buttocks unique to men. Harajuku store signboard son
"KIYO"
I also use this saddle. This time, I tried to make such a custom bike this time with the color of the frame called Gunmeta. How was it? from now
"Kagero"
I hope it will be helpful for those who will assemble. As mentioned above, no matter which store you choose or any staff you choose for purchase, we will respond with heat. Because I like Kagero so much. If you ride, you will definitely like Kagero. Please feel free to contact us for size and purchase. Kazama
Brotures Harajuku
harajuku@brotures.com 03-6804-3115
BROTURES OSAKA
osaka@brotures.com 06-4391-3313
BROTURES YOKOHAMA & ONLINE
yokohama@brotures.com 045-413-7875
Brotures Outlet
kichijoji@brotures.com 042-27-6155
BROTURES KICHIJOJI
BROTURES KICHIJOJIの他の記事を読む
BROTURES KICHIJOJI
1-1-2 Kichijoji Kitamachi, Musashino City, Tokyo
MAP
0422-27-6155
kichijoji@brotures.com
Weekdays/12:00~18:00 (no regular holidays) Saturdays, Sundays, and holidays/10:00~18:00