I yearn for high specs, but what if you a...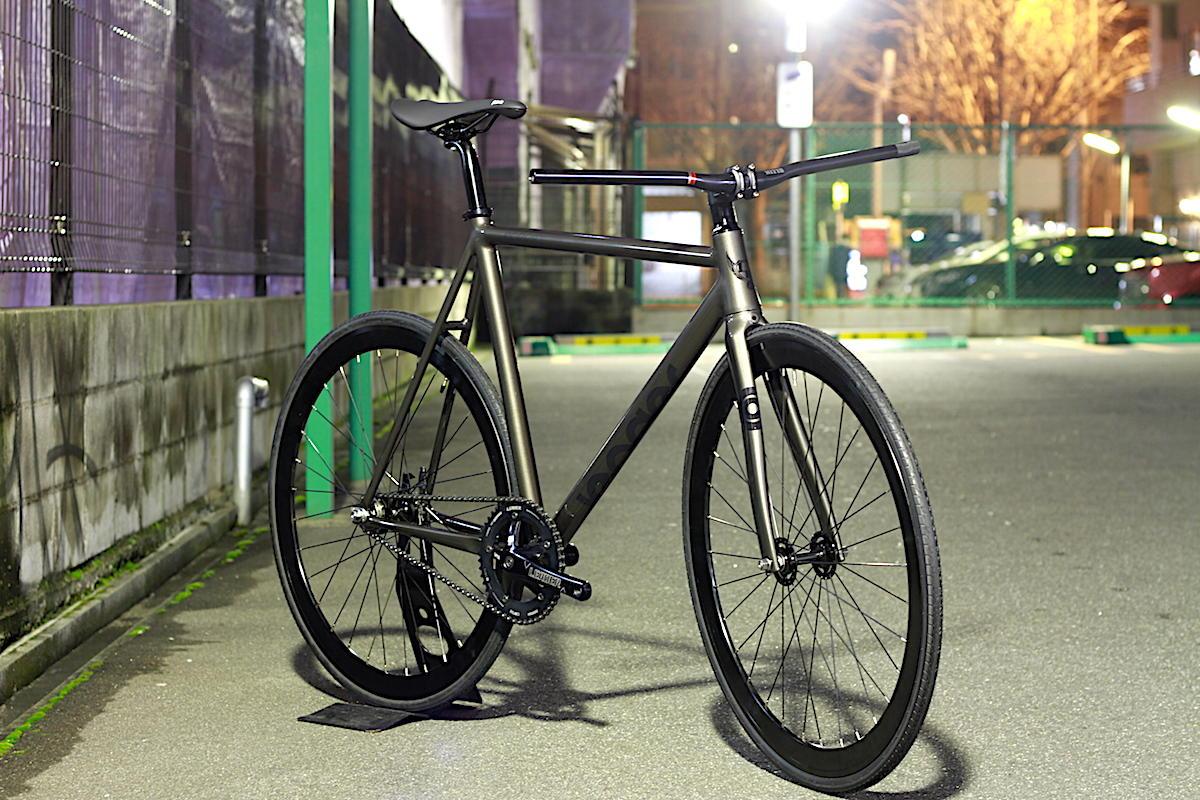 ---
High -end frames of leader bikes posted at each store every day
"Kagero"
Many BROTURES staff and customers who are used to Toriko are Toriko It is an ultra -light aluminum frame set, which was born to run in the city. Looking back at the blog for the past week, This vehicle is going on! ? There are a lot of things like Calm down once and put the meaning of resting chopsticks
As a custom basic bike, I tried to build Kagero mostly cool
So please associate. I will show you the body suddenly.
Kagero Basic Custom Bike (for Shred Ver.)
¥ 240,000 (+tax)
While assembling a base custom bike
"It's cool with a modern feeling"
I was conscious of.
Just customizing the handle will increase the street feeling. I used it
Nitto for Shred Bar
。 Not only looks, but
Of course, it is easy to ride in the city
So recommended. Even between staff
Actually popular handle
It is necessary to check it out.
Recently a Yokohama store blog
It was listed. The content of the custom may be a little different depending on the store Click here for the saddle if you do a basic custom with Osaka.
Popular
fabric
Will follow from the beginning. It seems to be popular as a racing saddle and in the serious industry, Exclusively
Gentle saddle for city riding
It is popular at the Osaka store.
A simple look that does not choose the body
However, it is a recommended brand for the first custom. The two that change the amount of money on a custom bike
Crank, and
It's a wheel. If the crank is affordable
Leader Bikes Corsa crank set
Is the appearance.
Bicycle heart
It will be
I want you to introduce a good crank
Honestly, If the budget is not allowed, you will use this crank.
Not bad, but not good
。 It is such a crank. Don't be afraid. Wheels are parts that account for the second price after the frame set. This looks that gives you a piste
, 42mm wheels are about 20,000 yen for one wheel
Is the limit. If you lower the specifications any further,
Durability is reduced, rotation deteriorates, and it is not fun to run as a result
。
I thought while writing a blog,
It's no longer fun to run
That's the worst. smile The frame is the best! But the parts can not make use of the performance of the frame, in the worst case, they kill them. 。 。 To prevent such a sad incident from happening
Our staff will make the best proposals while consulting them carefully while in line with your budget and requests.
---
By the way, the vehicle this time is ¥ 240,000 (excluding tax) and tax ¥ 259,200-. You can use cash, collectively with cards, and split! but, If you use installment payments,
The selection of net credit (loan) is wise
。 If you pay 12 times (1 year)
If you pay 24 times (2 years)
It will be like this.
---
Of course, custom on bicycles and consultation on parts, If you are worried about bicycles such as how to buy and how to use it, please contact us for anything. NARUMI
→

Please feel free to contact us from here ←
osaka@brotures.com
06-4391-3313
BROTURES OSAKA
BROTURES OSAKAの他の記事を読む
BROTURES OSAKA
1-19-22 Minamihorie, Nishi Ward, Osaka City
MAP
06-4391-3313
osaka@brotures.com
12:00-19:00 (no regular holidays)