-Soma Rush Kichijoji Custom-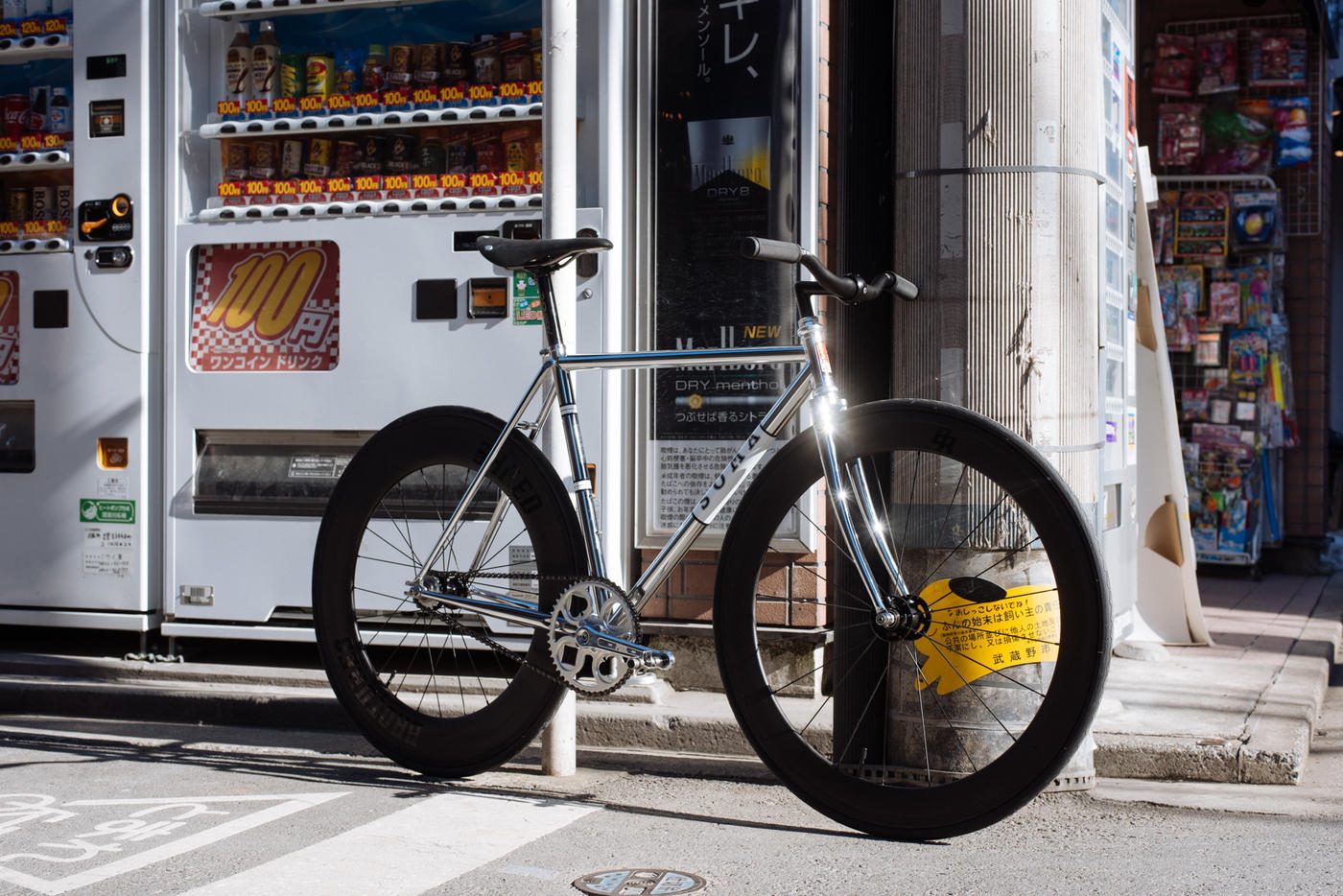 Hello, this is Kazama. Yesterday was the first half of the time in the Harajuku store after a long absence. I thought I could meet people after a long time, but I couldn't meet because of the unfortunate rain. 。 。 Overcoming the raging January, the start of February is finally starting. The first custom bike of Kichijoji store introduces "Rush" from SOMA, which is not released in Japan.
SOMA RUSH KICHIJOJI CUSTOM.
From San Francisco
"SOMA"
The United States, a sacred place for fixie bikes
"San Francisco"
Last year, I went on a Brotures employee trip, but the most famous thing is.
"Geki slope"
The slope that makes you think it's an illusion of your eyes. Looking down from the top of the slope, I had the impression that it was really close to a cliff. The MASH that is hitting a pounding slope like this is still dangerous. Well, return the main subject. Taking advantage of the frames that have arrived in a pretty beautiful state this time, a custom bike has been created in the Kichijoji style. A man like a man with black and polish, a clean bike,
For the front and rear wheels
"SHRED88"
And now it is rumored to be out of print
"SHRED60"
Install.
Made -in USA for cranks, which is also a power source
"Paul"
Select.
I think that you will be satisfied with the beauty, construction, and accuracy of the sharpening of the trump pattern and the unique appearance.
I am personally satisfied that it was a masculine and hard -flowing, and above all, it was a practical one. Currently, the Kichijoji store has a wide range of orders, from normal completed car to full custom completed vehicles. The conditions start with the budget, and consult with the color, size, ride comfort, and details. By the way, if you buy the custom bike introduced today with a bike loan ...?
Every month/less than 100,000 yen
You can put it out by paying. The payment amount can be changed according to the customer's request, so please contact the store staff for details. In addition, we have a lot of new/used frames, so if you have any wishes, please feel free to tell us. Then we are waiting at the store today !! Kazama
BROTURES KICHIJOJI
BROTURES KICHIJOJIの他の記事を読む
BROTURES KICHIJOJI
1-1-2 Kichijoji Kitamachi, Musashino City, Tokyo
MAP
0422-27-6155
kichijoji@brotures.com
Weekdays/12:00~18:00 (no regular holidays) Saturdays, Sundays, and holidays/10:00~18:00