4 frames to be replaced now. 2018 winter.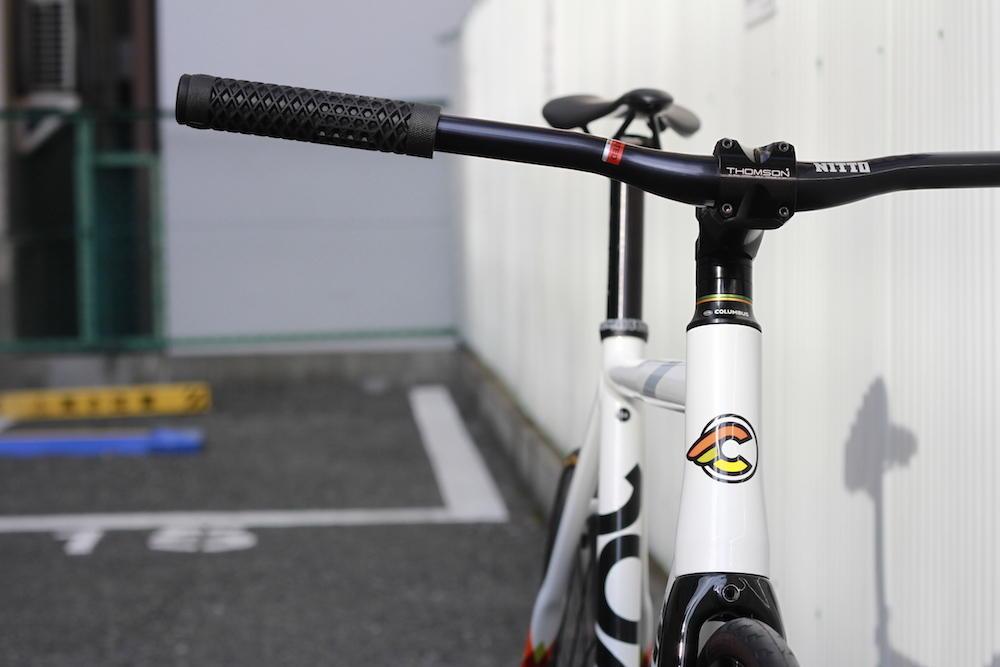 I think the fixie bike is an item that is often enjoyed. There is a pleasure to "ride", such as running or tricking, and "connecting" to talk to friends who have become friends through the fix. And there is also the pleasure of "Iji" to customize your own car. The act of replacing the frame
"Izuru"
Extreme of fun. It is a scene that is a highlight, and it may be a little advanced way of enjoying. In my personal opinion, I think which frame to ride is a "edge". I leave it almost at the timing. I don't hate to wait, but I didn't look for the kagero and WORK I'm riding now,
"I want to make it a new frame soon."
When I thought, I happened to appear in front of me, and I was just surprised. The NJS I was riding before that was like that.
I wrote the same thing about the last fall
However, after three months, the lineup has changed considerably. Just for those who want to make a new frame soon at this timing
4 frames to be replaced now.
Let's go.
---
As I tell you again, I think kagero is the seasonal piste frame right now. The frame material has been changed from 2018 model to 7046 aluminum, and it seems that it has a characteristic of nearly twice as strong as the 7000s aluminum material and the first general -purpose 7005. Beautiful pashute geometry is inherited, and the seat tube has a new scoopout, which is a feature of Leader. By getting a more compact rear triangle, the ride has become even more sharp.
Elegant design and real ride comfort.
It is a simple and excited frame.
The frame of "downward" is always loved by core pisters. Recently, the number of frames on the front has increased considerably, but Cinelli Mash is an exceptional. Using aluminum from Columbus
It is a light and hard frame like Kagerou.
The details are slightly larger than Kagero, so it is possible to operate a quicker handle in theory. It is subtle whether it feels as a bodily sensation. smile I think that the rare half -Tsubasa paint has a high design.
This is a new work of CINELLI's classic model VIGORELLI. Use aluminum made by Columbus as well as Bolt. It is a frame that keeps results in global criterium races, but the concept is also good for city riding. From this model, the brake wires can be passed through, so you can graduate from the unity band. Running in criterium means that you are suitable for the city.
Geometry close to a slightly road bike
So you can enjoy a different operability different from the above two.
The biggest feature of this chromoly frame is that it is possible to set up any fields from asphalt to the mud path. I am a favorite! I tend to look at graphics and coloring, but I think it's a very avant -garde product born as a successor to Mash Work. As the rider wants
A frame where you can run around trucks, towns, and mountains
Has a function that does not be ashamed of the name that means "all". Tires up to 38c can be installed. It is a perfect frame for single sichros and fix dosikuro, which are becoming popular locally.
---
It was just Cinelli. smile New works are in stock in winter.
I wrote it
However, the Osaka store is now full of CINELLI. From the latest inline to the frame of the end of production, we have all the lineups, including those that we did not introduce today. Was there a model that came to you?
We offer exhibition vehicles that are all assembled as well as frames introduced today, as well as all other frames.
It is safe because you can decide by actually touching the important size. Please feel free to consult with the frame. Junki For consultation, you can send an e -mail using the following template or call by phone.
→ Click here for consultation ←
■ Wanted car type brand: model: Color: size: ■ Hope custom ■ Delivery method (store / shipping) ■ Name ■ Address ■ Contact information
→ Click here for inquiries ←
osaka@brotures.com
06-4391-3313
BROTURES OSAKA
BROTURES OSAKAの他の記事を読む
BROTURES OSAKA
1-19-22 Minamihorie, Nishi Ward, Osaka City
MAP
06-4391-3313
osaka@brotures.com
12:00-19:00 (no regular holidays)