You can change the frame!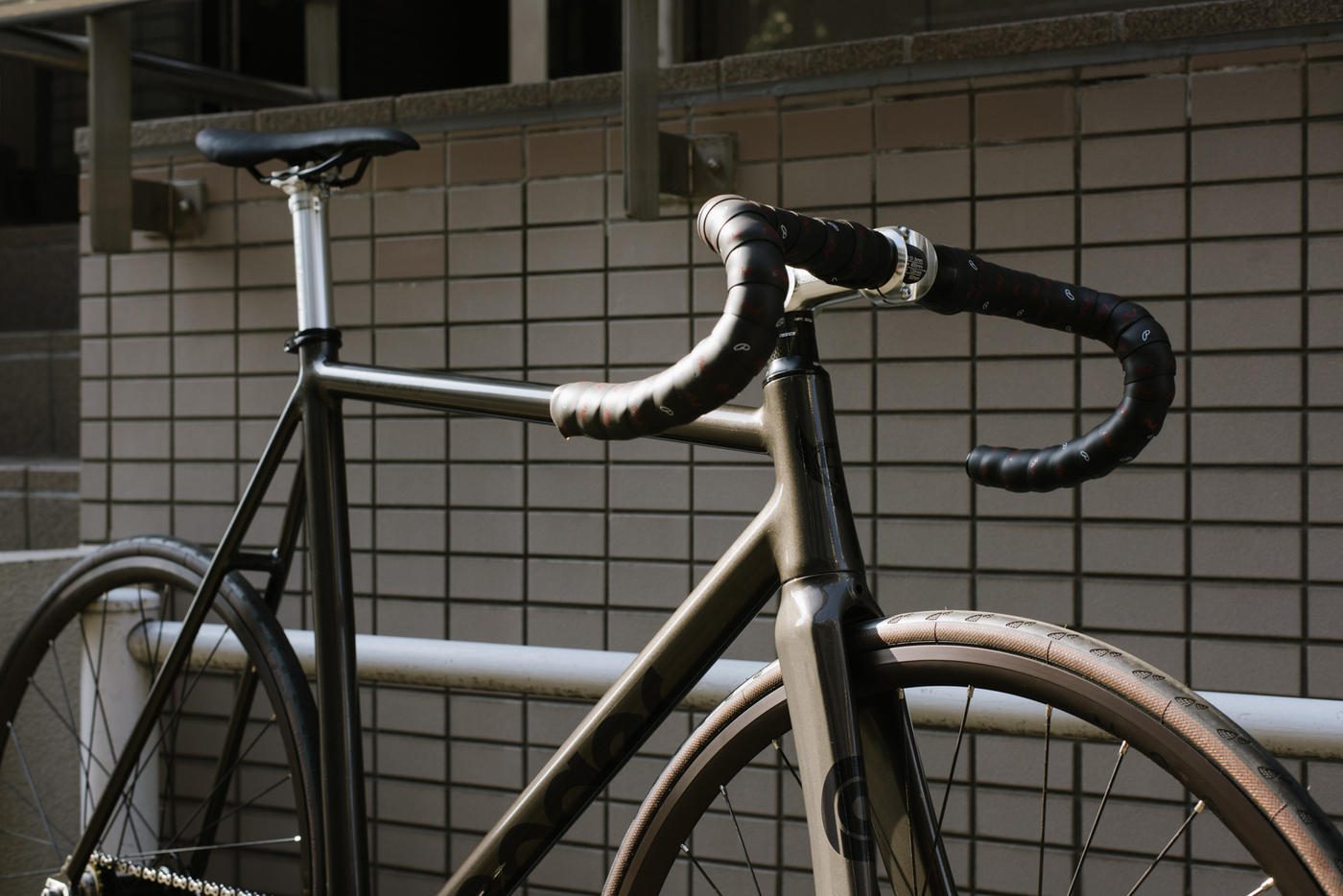 Hello. It is Matsuda who has been lacking in exercise. I haven't been able to ride a bicycle in the middle of the cold, but it's getting warmer little by little. (It looks cold again ...) You still need gloves at this time, so please check here.
BROTURES x ST-LINE COLLABORATION GLOVE. ¥ 8,000- (excluding tax)
It is an excellent product that has a traditional design of knuckle letters and also supports smartphone touch. There are only a few remaining, so if you are considering it, please be as soon as possible.
---
By the way, I will introduce it today for those who are already riding a fixie bike. Bicycles, such as the Leader Bikes new "Kagero", often have new frames depending on the season. However, it is difficult to buy a new one season because it is not a cheap shopping. However, there is no doubt that it is fascinating, such as new improvements and changes in design. I want to take a new model as cheap as possible. Here is the service you want to turn on.
"Frame transfer" wage ¥ 30,000 (+tax)
Basically, you can get a new frame with only the frame and labor. In addition, when assembling, all maintenance and grease -up are performed, so the ride comfort is outstanding! The kagero I talked about earlier.
Discontinued CINELLI x MASH. (One remaining !!)
Now there is such a frame.
To be honest, in the early spring, the bicycle season starts, so it seems that it is possible to hand over this time. More! I also buy it, so I sell and add the previous frame.
There is no doubt this service to get on the longing frame! Of course, it is also possible to purchase by division. If you do not know, I would like to consult with us. We are waiting for you. Matsuda
《Outlet/USED mail order site PEN !!》
When purchasing/making a reservation, please use the following template to contact us or call directly to the store.
■ Wanted car type
brand:
model:
Color:
size:
■ Hope custom
■ Delivery method (store / shipping)
■ Name
■ Address
■ Contact information
BROTURES KICHIJOJI
BROTURES KICHIJOJIの他の記事を読む
BROTURES KICHIJOJI
1-1-2 Kichijoji Kitamachi, Musashino City, Tokyo
MAP
0422-27-6155
kichijoji@brotures.com
Weekdays/12:00~18:00 (no regular holidays) Saturdays, Sundays, and holidays/10:00~18:00