In February, I definitely push this guy.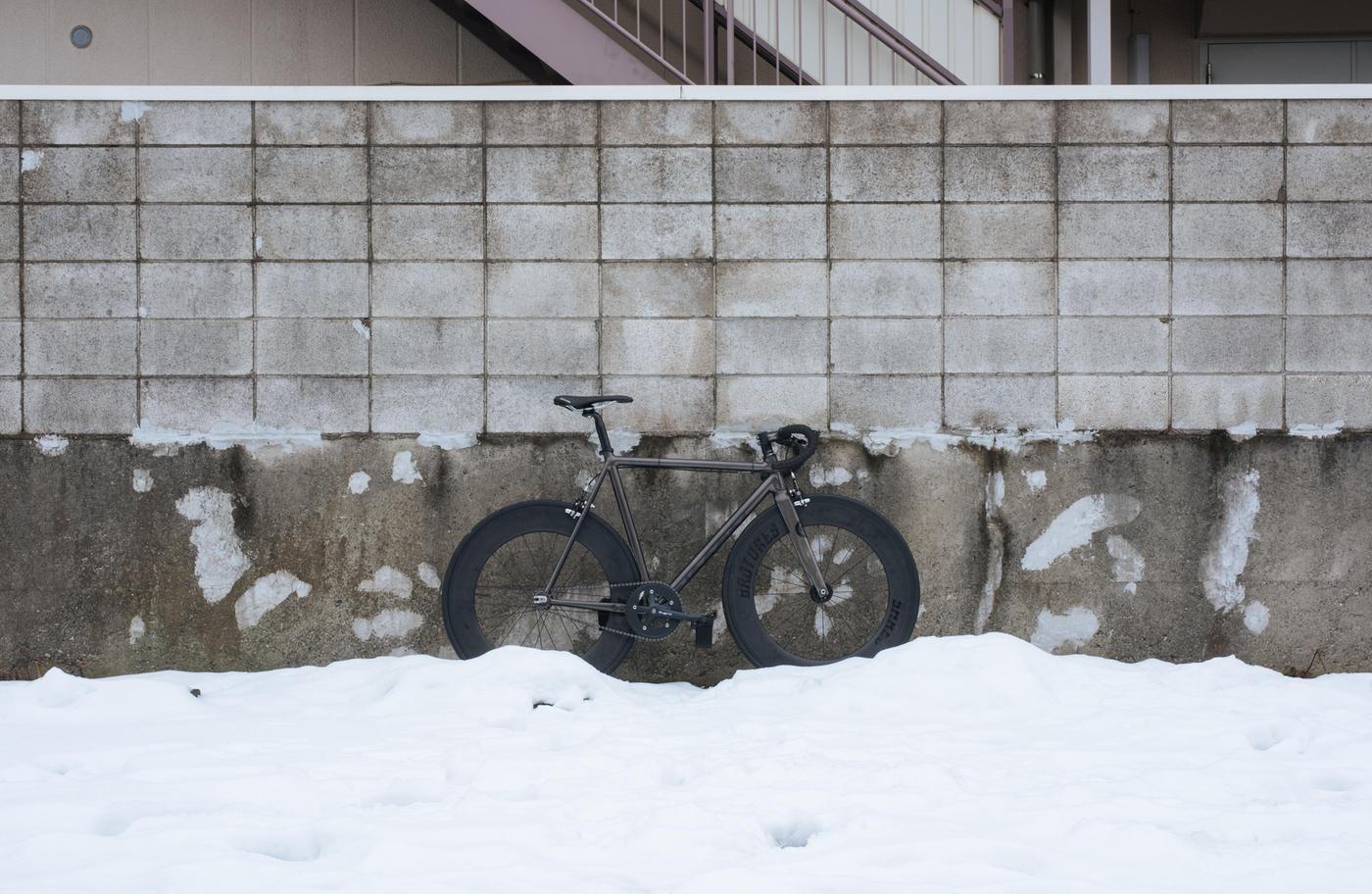 Hello, this is Kazama. Recently, I often see a fixie bike near my house. Moreover, it is even more worrisome because it is a rare frame where you can see it now. A little older
"CINELLI HISTOGRAM"
or
There is little to meet
"Cannondale"
It's a truck frame.
In addition, there are many bicycle lovers in the apartment where I live, and the bicycle parking lot is NJS, BMX, and road bikes are lined up. Standing in front of the entrance is almost a bicycle story, so it may be an unusual apartment. smile
---
By the way, the wasteful story has become longer. I will introduce today
"Kagero"
Yes, there.
"Kayo again"
I don't say. No matter how much you introduce, the frame is the best now
"Kagero"
Without a compromise, there was a delay of about one year until the release to provide better things to the customer, causing many customers. However, we promise that the convincing performance is not an exaggeration but a record -level performance ever. Today, I personally introduce a custom bike of the most recommended frame "Kagero".
Leaderbikes Kagero2018 W/Brotures Shred88
This custom bike is simple
"BROTURES SHRED88"
Installed the wheel
"Kagero"
I have introduced it many times so far, but please join us again. The most reaction when you hold it in your hand at the store
"light"
It is easy to be distracted by the impact of the appearance, but it is still its weight. Compared to the normal wheels made of aluminum, the rim (outer periphery of the wheel) is made of carbon, so it is lightweight. It has a very good wheels for aerodynamic performance, vibration decline, and even rigidity controlled weight ratio.
Furthermore, 88mm rim height, which is thicker and strongly symbolized, shortens spokes, greatly reduces the turbulence generated during rotation that creates most of the air resistance. It plays a role in reducing air resistance than aluminum wheels.
Personally, it is a type that chooses parts with an intuition or intuition rather than performance, but that performance is also supported. Recently not good
"The maximum speed doesn't increase ..."
If you are worried about it, once
"Deep rim"
Try the wheel. Normally this custom bike
¥309,000-
Provided in. However, Kichijoji store is limited to one unit now
¥280,000-
It will be possible to provide. As you can see, the breakdown when using a biclone.
Every month/13,000 yen
You can put it out by paying. It is also possible to pay a lot when you can afford it, so you can repay it up. Furthermore, we use a motorcycle loan for the lack of budget. That's okay. In addition, we have a variety of combinations, so if you are worried, please contact us once. Above all, the frame of Kagero and the remaining number of stocks have been small. First of all, customers who are considering
It is recommended to hold down the frame alone
I will do it. Even if you want to start a little ahead, you can't assemble without a frame. Please purchase as soon as possible. Then we are waiting at the store today. Fleet
《Outlet/USED mail order site PEN !!》
When purchasing/making a reservation, please use the following template to contact us or call directly to the store.
■ Wanted car type
brand:
model:
Color:
size:
■ Hope custom
■ Delivery method (store / shipping)
■ Name
■ Address
■ Contact information
BROTURES KICHIJOJI
BROTURES KICHIJOJIの他の記事を読む
BROTURES KICHIJOJI
1-1-2 Kichijoji Kitamachi, Musashino City, Tokyo
MAP
0422-27-6155
kichijoji@brotures.com
Weekdays/12:00~18:00 (no regular holidays) Saturdays, Sundays, and holidays/10:00~18:00