Actually, an event was held last month by...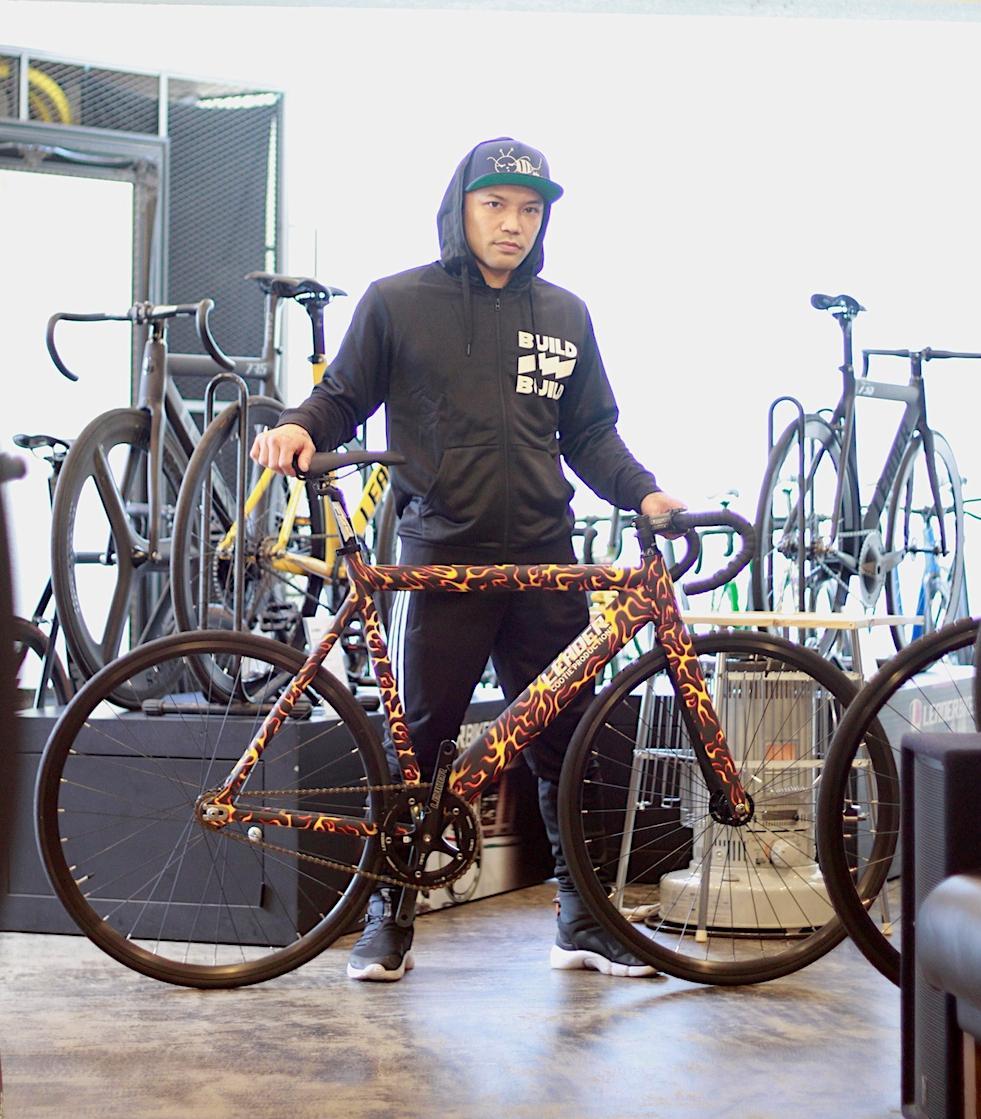 Last month, on the 3rd floor of the BROTURES Osaka store, a certain event was held! !
that's right! !
"KID" Tokui ", who also supports BROTURES, has visited the store.
"Animal flow" training was being conducted on the third floor! !
[What is Animal Flow]
A training program that can be used only by its own weight that incorporates the operation of wild animals.
If you have a little space, you can do it in any place, or a large number of people.
Incorporating various movements such as yoga, instrumental gymnastics, capoeira, break dance, parcourt
A program that drops them into the movements of animals.
As you may already know, "Yamamoto" Kid "is also on Leader Bikes! !!
As with ourselves, riding with a fixed gear will be a really good exercise and a good training!
Fast, cool, and exercise! !
Such the best vehicle is a "fixie bike"! !
This time, "Yamamoto KID" came to the store, so I took a commemorative photo at the end! !
The car body I have this time is a limited car that is currently on sale! !
Leader Bikes × COOTIE LIMITED 721TR COMPLETE BIKE ¥ 150,000 (+tax)
is!
This is also a little stock, so be as soon as possible! !
Then we are waiting for you at BROTURES OSAKA! !
Regarding your reservation, I would like to send an email using the following template or call us!
→ Click here to make a reservation ←
■ Wanted car type
brand:
model:
Color:
size:
■ Hope custom
■ Delivery method (store / shipping)
■ Name
■ Address
■ Contact information
osaka@brotures.com
06-4391-3313
Ayumu.
BROTURES OSAKA
BROTURES OSAKAの他の記事を読む
BROTURES OSAKA
1-19-22 Minamihorie, Nishi Ward, Osaka City
MAP
06-4391-3313
osaka@brotures.com
12:00-19:00 (no regular holidays)