#trackcross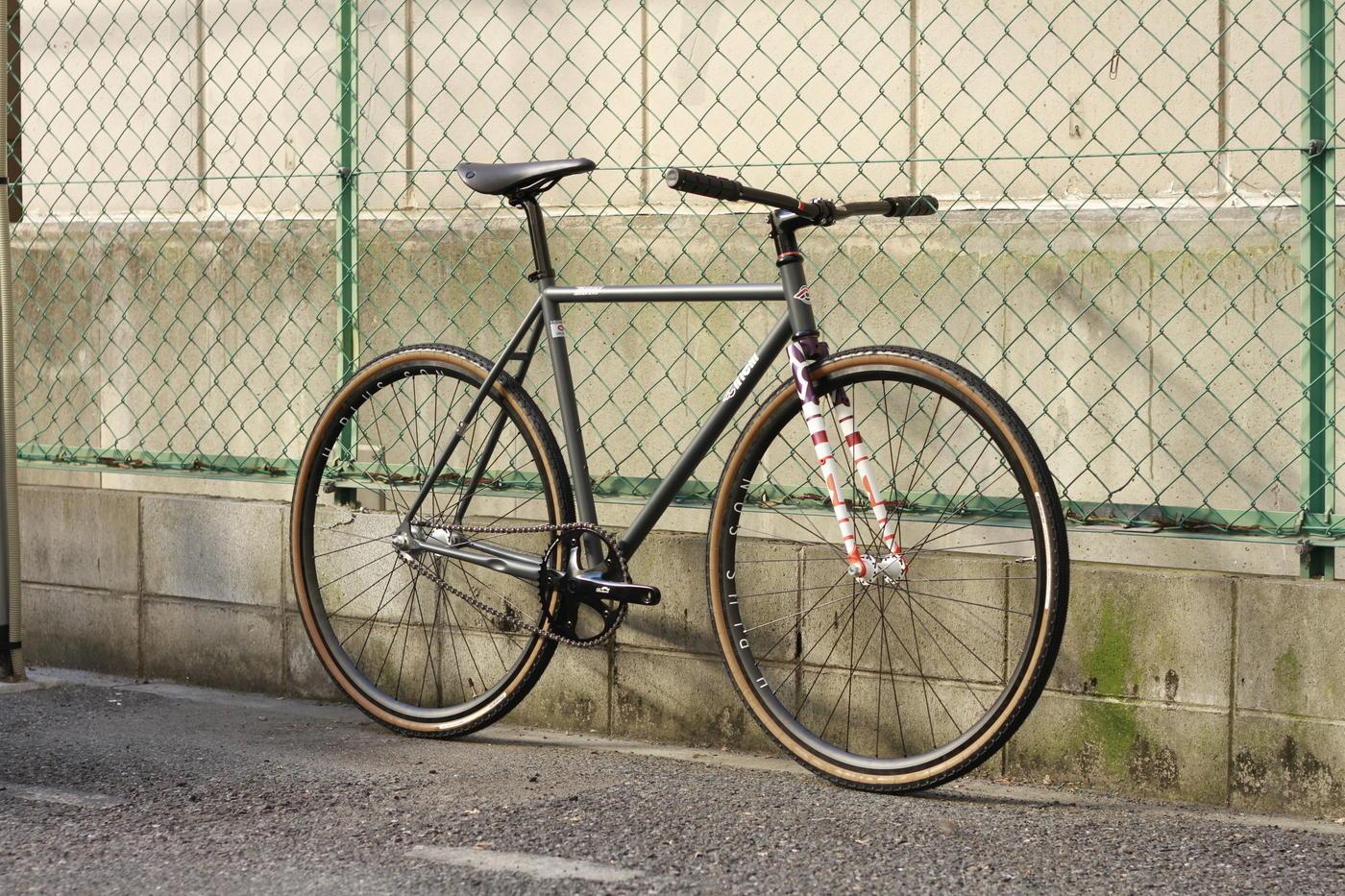 Instagram is interesting. You can see the local world while in the room. The hashtag that I am worried about recently is today's subject.
#trackcross
We don't have much contact, but cyclocross is gradually established in Japan, and some of them find fun from the fabric. I was used to hearing a single sikuro. And truck cyclo? (What is it called in Japan?) It seems that there are also genres that can be said to be the evolution and degeneration system of a single sichro. smile
It looks interesting to see this. I'm running off -road with a no -brake track bike, so I don't feel like I'm looking at it from the outside, but it's quite difficult to ride with a fixed gear, and it seems to be thrilling. 。 Above all, you don't have to do this. I should run on a cyclo bike normally. I feel like that. Is it only me who feels like that spirit of running on a public road on a track bike? Based on that, today's custom bike is Tutto. I put on a 32C block tire and assembled it with an off -road combined feeling. The lock -on -type Oury is selected instead of the usual CULT of the grip. Since the Nitto wide bar is used as it is, the saddle is a brooks cumbium that uses the mud.
The point is white hub, even though it is absolutely dirty. I want you to get angry at home people. It is a bike with such an image. This custom bike is about 210,000 yen. I tried to make it easy to reach unexpectedly. I think it's all right even on town riding. Please contact us if you are interested. Junki For consultation, you can send an e -mail using the following template or call by phone.
→ Click here for consultation ←
■ Wanted car type brand: model: Color: size: ■ Hope custom ■ Delivery method (store / shipping) ■ Name ■ Address ■ Contact information
→ Click here for inquiries ←
osaka@brotures.com
06-4391-3313
BROTURES OSAKA
BROTURES OSAKAの他の記事を読む
BROTURES OSAKA
1-19-22 Minamihorie, Nishi Ward, Osaka City
MAP
06-4391-3313
osaka@brotures.com
12:00-19:00 (no regular holidays)