[Irregular update] OSAKA limited 763 sele...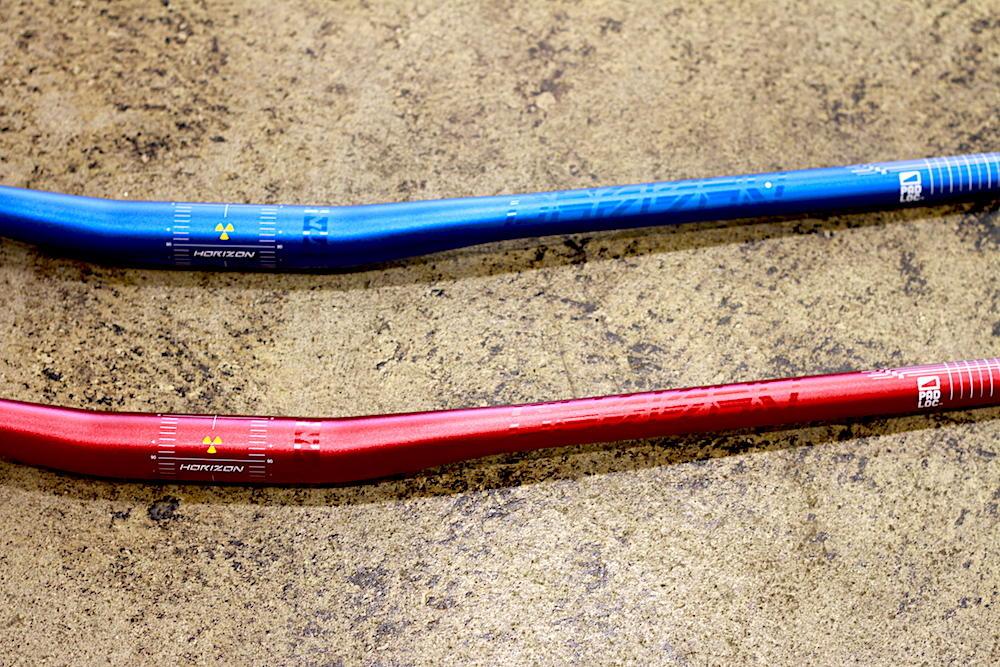 ---
Last time in stock
"Answer CAMO pattern handle"
Was popular, so I got on the tone and searched for these parts. First from the brand.
NUKEPROOF
It is an MTB brand from the United States. Nuke = nuclear weapons, proof = proof, If you continue after the noun, it means "Promotion,". Waterproof = Waterproof is a familiar word. So, nukeproof is nuclear and nuclear resistance. In other words, it has the meaning of "sturdy of nuclear attacks". Born in the United States in the 1980s, highly accurate products using high -end materials such as carbon hubs and titanium frames are very popular. It is supported by maniac riders. Support Rider Sam Hill is a star player who shines in the world champion.
According to the store manager, "It's impossible or not, it's not popular." The rider ayumu doesn't seem to be surprisingly bad, "I'm sorry, I'm pretty good." Fujimoto says, "Back sweep is tight, up sweep." 。 。 noisy. smile Introduction after such pros and cons.
NUKEPROOF HORIZAON DH BAR
¥ 11,000 (+tax)
Width: 780mm 292g Rise: 1/2 inch (12.7mm) Back -by -eyed: 9 ° Up sweep: 6 ° Material: 7050 aluminum alloy Since the width is for downhill, we recommend that you cut it quite longer. Each staff recommended length Manager: 680mm, Ayumu600mm, mechanic 550mm, so please refer to it.
The up sweep is shallow, backs -eye, so you can come quite in front of you. Depending on the installation setting of the handle, it can be very easy to have a position. Refer to the photo.
The material is often seen in the 7000th series of aluminum 7000 series than 7075 No. 7050, which is already strong. MTB handle is a strength life. And light.
Also, the part I was particular about this time is not only the specifications but also the color. Black and Silver can be a lineup for recommended stores. That's not enough! I want them to choose for those who want a different custom from others, and they are available in two colors, red and blue. It wasn't recently, the handle of color.
When combined with the stem where the clamp is removed, the brand logo comes out.
---
OSAKA stores in February, you can see quite a lot of handles. If you want to customize the handle, we recommend now with a wealth of choices. Bar tape and grip are also available, so please come to customize. 763 (NARUMI)
→ Click here for inquiries ←
osaka@brotures.com
06-4391-3313
BROTURES OSAKA
BROTURES OSAKAの他の記事を読む
BROTURES OSAKA
1-19-22 Minamihorie, Nishi Ward, Osaka City
MAP
06-4391-3313
osaka@brotures.com
12:00-19:00 (no regular holidays)