BROTURES Osaka Store Mechanic Chief "Naru...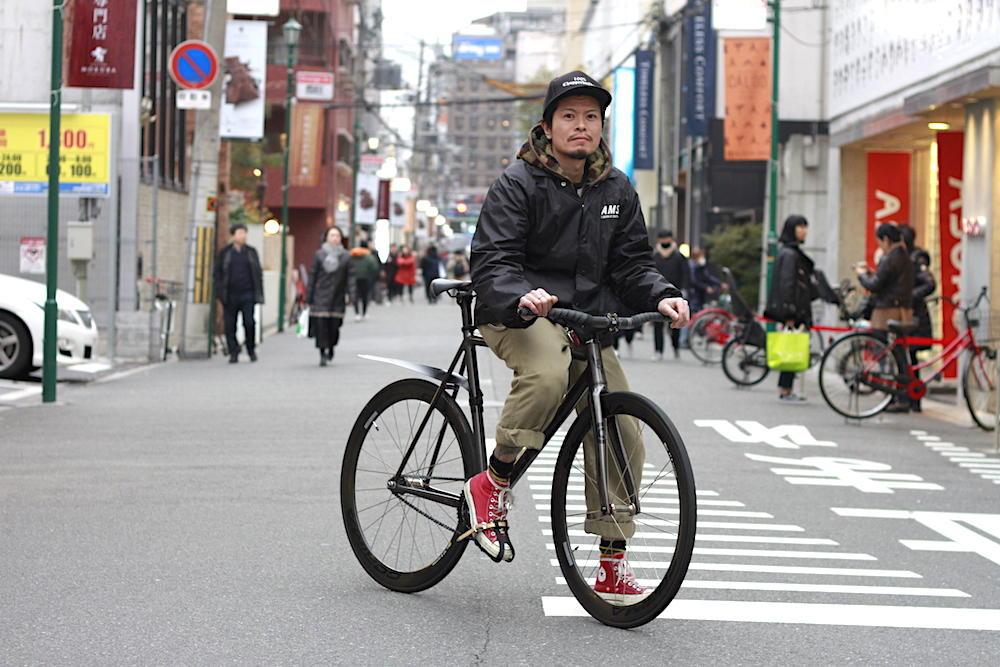 Hello! In today's blog, we asked Narumi of the Osaka store in an interview format and this! What does "Narumi" say that he is said to have the most knowledge in BROTURES? ? For those who are starting to ride and those who are riding now, it is a must -read! !
・ Encounter with a piste bike ・
---
Ayumu: Hereafter A A: ---- Why did Narumi take the fixi in the first place? Narumi: Hereafter N N: I was interested in Harley Davidson and originally worked at a motorcycle shop. I liked playing with various things. Then I decided to handle a bicycle in the place where I worked before. Well, at that time, I was at the bottom, unlike now, so I started to be interested in bicycles from the flow of "Then, do you do it?"
・ The charm of a piste bike ・
---
A: ---- I think I came across a fixie bike, where did Narumi attract you on a fixie bike? N: I saw a senior at that time riding the "NJS Proton", and when I returned, I saw it running away at the same speed as the car. that? ? The fixie bike is cool ~ ... ! Well, I guess I was chasing that person's back ... (laughs)
・ Favorite piste bike ・
---
A: ---- I heard that you have a considerable number of piste bikes, which brand is your favorite car now? N: Now, I have a total of four piste bikes, but recently I'm on the Leader Bikes Kagero. I rode a lot, but if you run in the city, it's easy to go down and look cool. Isn't the name "kagero" cool? (Laughs)
・ It's fun to find one of your own
---
A: ---- Finally, Mr. Narumi is familiar with the great fixes, and some beginners may be difficult to talk to, but for readers who are considering "I want to ride a piste bike!" Please give me some advice. N: Honestly, for beginners, I may be too maniac, but I will solve anything if I do not know. Please feel free to contact us when you come to the BROTURES Osaka store! ■ Profile Sosuke Narumi Born in Hokkaido. She moved to Tokyo and worked at a motorcycle shop dealing with Harley Davidson. Taking advantage of that experience, he is currently active as a "Broturs" mechanic chief.
=== Sentence: ayumu Photo: ayumu ・ We are also conducting a great campaign during February, so we look forward to this machine!
Please feel free to consult by phone or email.
osaka@brotures.com
06-4391-3313
BROTURES OSAKA
BROTURES OSAKAの他の記事を読む
BROTURES OSAKA
1-19-22 Minamihorie, Nishi Ward, Osaka City
MAP
06-4391-3313
osaka@brotures.com
12:00-19:00 (no regular holidays)