[Irregular update] OSAKA limited 763 sele...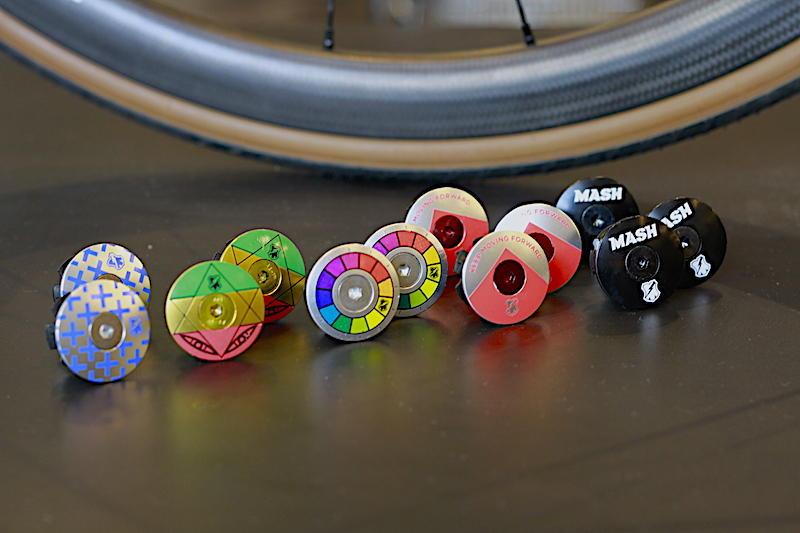 ---
In February, while fighting the last cold, the signs of spring are gradually showing and hiding. Nevertheless, the epidemic of case and influenza is still ongoing. How do you spend that time? Are you riding a bicycle? If the handle is naked while saying it's cold and cold, it's a sermon. Please wind it, bar tape. Let's make it bloom, the flower of love. 。 。 。 Well, what was Hanashi? That's right. Osaka limited 763 select items that come unexpectedly like a spring breeze. This time I can't stop being loved by everyone, "San Francisco"
Mash Store "
It is delivery from! Lies, so be sure to get it! First of all, here is the standard
MASH TOP CAP Various ¥ 1800 (+Tax)
Five types of top caps that decorate the top of the stem. Some of them arrived last time, and new works came in! Probably it will be gone this weekend, so please hurry! Next is from the apparel!
Mash CCTV HAT ¥ 6300 (+tax)
A cap with a mash -like design. What are you watching with a security camera? Oh, right, a bicycle? The fabric is quite soft and the surface is corduroy.
It can be adjusted with a strap, so it will be a free size. In addition, it feels good to have a firm logo on the strap fastener. The last is the highlight.
Mash X Selle Italia Flite ¥ 24000 ( + Tax)
Arranged the flight of Seri Talia and the flight in the Mash style. Smooth leather and nubucks usually have a normal lineup flight By making panching leather, it gained a stylish impression at once.
The Mash logo that is boldly drawn like black -on black is an unprecedented impression. The Serritarian brand logo that enters with silver is a chic design that does not choose the body to attach.
That's it for this arrival.
---
Orders can be accepted by email, telephone, or store. Again, I think it will not be on weekends! Please hurry! 763 (NARUMI)
Please feel free to consult by phone or email.
BROTURES OSAKA
06-4391-3313
osaka@brotures.com
BROTURES OSAKA
BROTURES OSAKAの他の記事を読む
BROTURES OSAKA
1-19-22 Minamihorie, Nishi Ward, Osaka City
MAP
06-4391-3313
osaka@brotures.com
12:00-19:00 (no regular holidays)