"Cinelli" is added to the test ride! ? I ...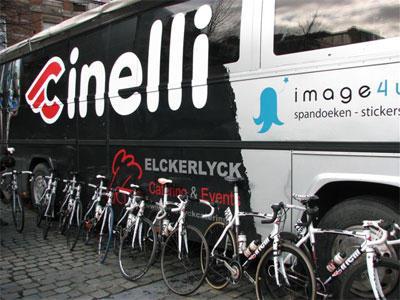 From this Saturday, the number of test rides at the Osaka store will increase! ! Until now, the main test drive of "Leader Bikes" was the main. After all, it is true that you want to try on the body of various brands and try it. No matter how much a bicycle is a bicycle, a fixie bike is not cheap, so I want you to buy it with satisfaction! So, apart from the test drive of "Leader Bikes" this time, we will also prepare a test ride for "CINELLI"! If you take a test drive the "two major giants" of this piste bike, you will always have one of your favorite! I think that there is only such a fulfilling test ride! So, we have been preparing this weekend, so please come to the store! ! * Please note that depending on the timing, you may be waiting in line. Here are the new vehicles to be added as a test ride! !
・ CINELLI GAZZETTA
・ CINELLI TIPO
These two appeared as a test ride! ! And maybe ...
・ CINELLI TUTTO
The test ride may also appear! ! ! The test drive of "Leader Bikes" is also enriched, so don't worry! !
Glue pride will also be performed from 14:00 on March 11 (Sun) in conjunction with the increase in the test ride! ! of course! ! Even those who do not have a piste bike can participate in this test ride! ! * Please come to the store as soon as possible because it will be on a first -come, first -served basis. Take this opportunity to ride various cars and try it! ! Then we are waiting for you at BRTOTURES OSAKA this weekend! ! Ayumu.
Please feel free to consult by phone or email.
osaka@brotures.com
06-4391-3313
BROTURES OSAKA
BROTURES OSAKAの他の記事を読む
BROTURES OSAKA
1-19-22 Minamihorie, Nishi Ward, Osaka City
MAP
06-4391-3313
osaka@brotures.com
12:00-19:00 (no regular holidays)