[New product] Convenient item "Premier (P...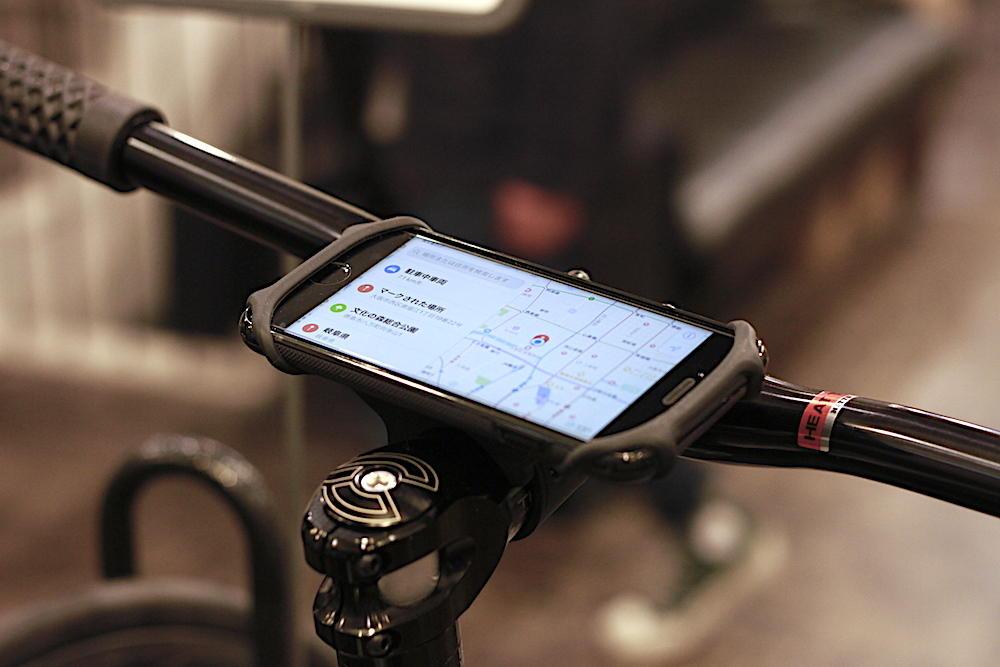 ---
In March, the day of the bicycle has gradually increased. Introducing items that enhance your bicycle life are available.
Premier smartphone holder
¥ 1750 (excluding tax)
Let's take a look.
First, attach a smartphone to the body like this.
If you set a smartphone in the middle while pulling it in a good feeling and sliding down,
Wrap the mounting band around the handle through the hole on the back.
Then, pull the jerk that came out, Choose a hole that can be held firmly and hook it on the claw.
Something like this.
And simple installation like this. The nice point of this premiere holder is
The mounting belt is thick and long
matter! ! that's why
Thick clamp diameter
Of course, not only the root of the drop handle and the bullhorn
、
You can also attach it to the stem
。 At this position, it seems that you can fully fulfill the navigation function! We will summarize the functions! ・ Because it is a silicone material, protect the smartphone from vibration and hold it firmly. ・ It can be attached to the stem as well as the handlebar. ・ Letting and detachment is easy because it only hooks the belt. ・ Compatible size: 4 "to 5.5" If it's an iPhone, it's 8/7/6/6s/5/5SE. (8plus and 7plus are strict and tough, but X should be without case)
---
Isn't this item a necessity for going out on weekends or traveling on a new land in a new life? If you use a dedicated app, you can measure the mileage and speed. It is affordable, so how about one? 763 (NARUMI)
Feel free to purchase by phone or e -mail.
BROTURES OSAKA
06-4391-3313
osaka@brotures.com
BROTURES OSAKA
BROTURES OSAKAの他の記事を読む
BROTURES OSAKA
1-19-22 Minamihorie, Nishi Ward, Osaka City
MAP
06-4391-3313
osaka@brotures.com
12:00-19:00 (no regular holidays)