Simple is the best. Clean Kagero.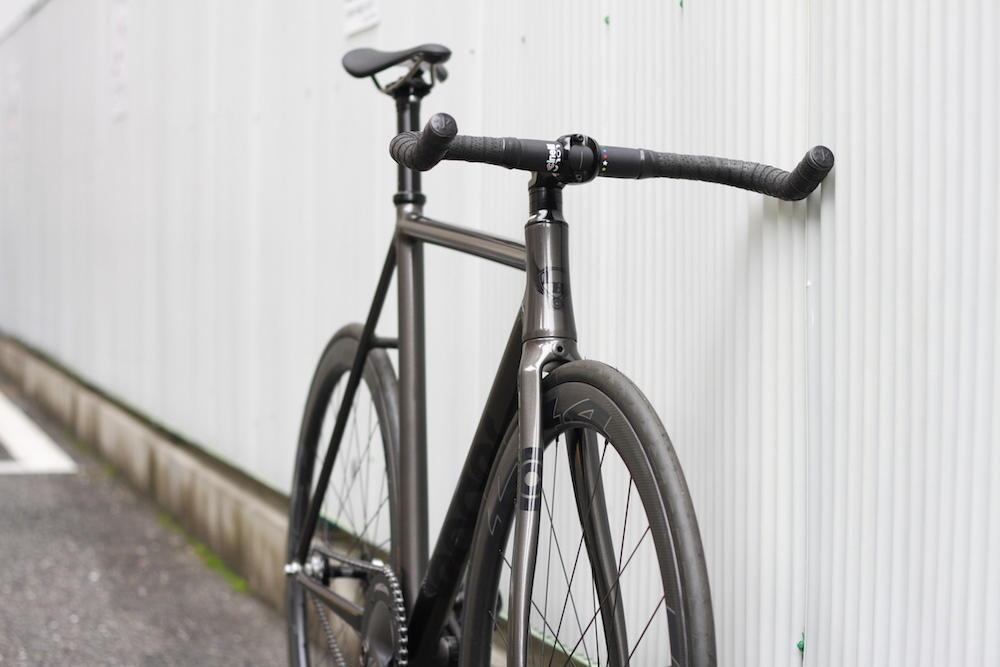 Today's custom theme is as the title. It is a classic, or a proposal for a simple way to get tired.
Popular Kagerou.
Attention is focused on the fact that the material and specifications have been upgraded and it has become a very lightweight frame, but I think that the biggest goodness of this frame is the design. Geometry with beautiful reverse throwing, gun metal paint and graphics reminiscent of the first generation. Each of them is a very elegant and high -quality atmosphere. Because it is such a good frame, I want to assemble as much as possible in the atmosphere of the frame rather than doing it.
Handle: CINELLI LOLA BULLHORN
Stem: Thomson X2
Wheel: Leader L44
Crank: MICHE PISTARD AIR
Seat Post: Thomson Elite
Saddle: Fabric Scoop
Lightweight and comfortable carbon wheel. A crank that can be applied to torque. A convenient bullhorn bar. In the case of paved roads, I tried to make one of the all -time, all -time, and all situations. This custom is about 340,000 yen. The basic bike is ¥ 205,000 ~. Is it like this if you use installment payment?
Unfortunately, Kagero is sold out small size. The next arrival is likely to be after May, but I will do my best to replenish it as soon as possible.
We also accept reservations, especially the S size, which we have in particular, so it may be a little quick, but please put it on from now on.
We also have a kagero where you can test drive.
It is a mechanic Narumi's personal belongings, so it is the finest assemble. I don't think you can ride this quality bike. The size is in the middle M size. If you are worried about choosing a size, if you are worried about the ride, please ride. You may be a little nervous, but it's okay to get a little moss. Please do not worry about it because I buy it at the company. Junki
Please feel free to consult by phone or email.
BROTURES OSAKA
06-4391-3313
osaka@brotures.com
BROTURES OSAKA
BROTURES OSAKAの他の記事を読む
BROTURES OSAKA
1-19-22 Minamihorie, Nishi Ward, Osaka City
MAP
06-4391-3313
osaka@brotures.com
12:00-19:00 (no regular holidays)