A mysterious rich harvest! DEDA and Cinel...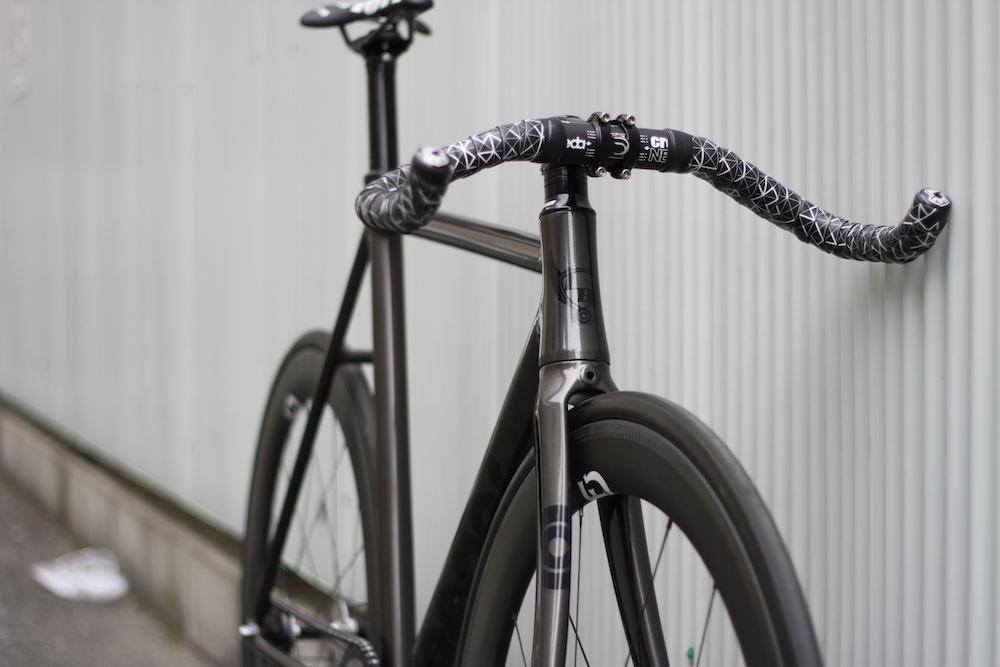 Probably the coolest and the specifications that are probably the coolest in the fixer.
DEDA DABAR ¥ 24,000-
However, it has arrived for the first time in several months. It is made of carbon and is a little expensive, but is lightweight, excellent in vibration absorption, ideal for long -term rides. The design is good too. Although the bullhorn bar is a handle for TT in the first place, it has been popular as a handle unique to a piste that can use the handle for genre -less. It's a piste -like handle.
The grip is close and you can easily tilt forward, so even beginners can easily speed up.
In addition, it is easy to do skids because it has a good sense of stability when tilting forward.
I want to sweat a little. It is such a handle. The aluminum crononero series is also available according to DABAR.
DEDA CRONONERO TRI/LOW RIDER ¥ 6,900-
The left is TRI and the right is Low Rider. Both are classic bullhorn bars. It may be easier to use at first because TRI is not too tilt in forward. Low Rider is a good handle with a good look that can be tilted forward and looks good. We recommend that you use the DEDA handle as a set with DEDA stem. Because DEDA has not been easily arrived, a rare Cinelli bullhorn bar is in stock.
CINELLI BULLHORN ¥ 15,000-
CINELLI LOLA BULLHORN ¥ 6,300-
The flashy person on the left is an aero bar with a lineup as a successor to Mash Bullhorn. A distinctive bullhorn that is strangely aero near the stem. Because it is slightly dropped, it turns a little forward compared to Lola. Lola is very similar to Crononero Tri. The price is reasonable, so it may be easier for chineri users to incorporate. With such a feeling, the bullhorn is a mysterious rich harvest.
In the coming season, the handle is perfect when you want to exercise a little and sweat.
How is one? Junki
Please feel free to consult by phone or email.
BROTURES OSAKA
06-4391-3313
osaka@brotures.com
BROTURES OSAKA
BROTURES OSAKAの他の記事を読む
BROTURES OSAKA
1-19-22 Minamihorie, Nishi Ward, Osaka City
MAP
06-4391-3313
osaka@brotures.com
12:00-19:00 (no regular holidays)