I want to push my taste with 735TR.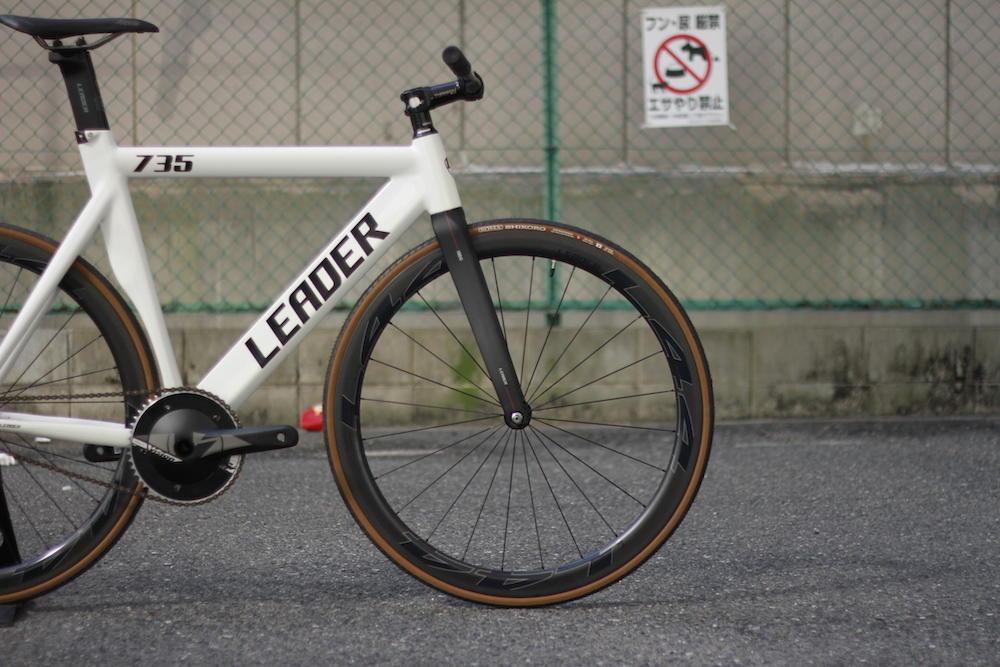 Familiar 735TR. It will be like this when I make it my favorite. It's cool even if you put it in Lacy because it is an aero frame,
After all, it is a brand with a strong street color, so it would be nice to have a custom to run in the city area.
Handle Nitto for Shred Bar ¥ 7,500-
Stem Thomson X4 ¥ 10,000-
The combination around the steering wheel is the current mood. MTB stem with a sense of security is recommended for a wide bar that is perfect for gashigashidansing.
Wheel Leader Bikes L44 CARBON WHEEL ¥ 45,000-
Tire SOMA SIKORO ¥ 6,800- A guy who combines brown side skin tires with carbon wheels. I personally work on the focus on the fixes, but I haven't accepted it much. smile I think it's quite cool. 。
Leader Bikes 735TR Custom Bike ¥ 185,000 ~
The stock of Leader Bikes is now very low.
The 735TR white introduced today is almost sold out at all sizes. We apologize for any inconvenience.
Restocked at the end of this month
It seems to be possible. However, white has a surprisingly small number of arrivals, and the next reserved number is already available in the popular S and L size.
There is only the remaining one digit.
I'm sorry.
If you want white in around 170cm and around 180cm, you can hope for white.
Please feel free to make a reservation or custom consultation by phone or email.
Junki
Please feel free to consult by phone or email.
BROTURES OSAKA
06-4391-3313
osaka@brotures.com
BROTURES OSAKA
BROTURES OSAKAの他の記事を読む
BROTURES OSAKA
1-19-22 Minamihorie, Nishi Ward, Osaka City
MAP
06-4391-3313
osaka@brotures.com
12:00-19:00 (no regular holidays)