"White" is rare for the next arrival! !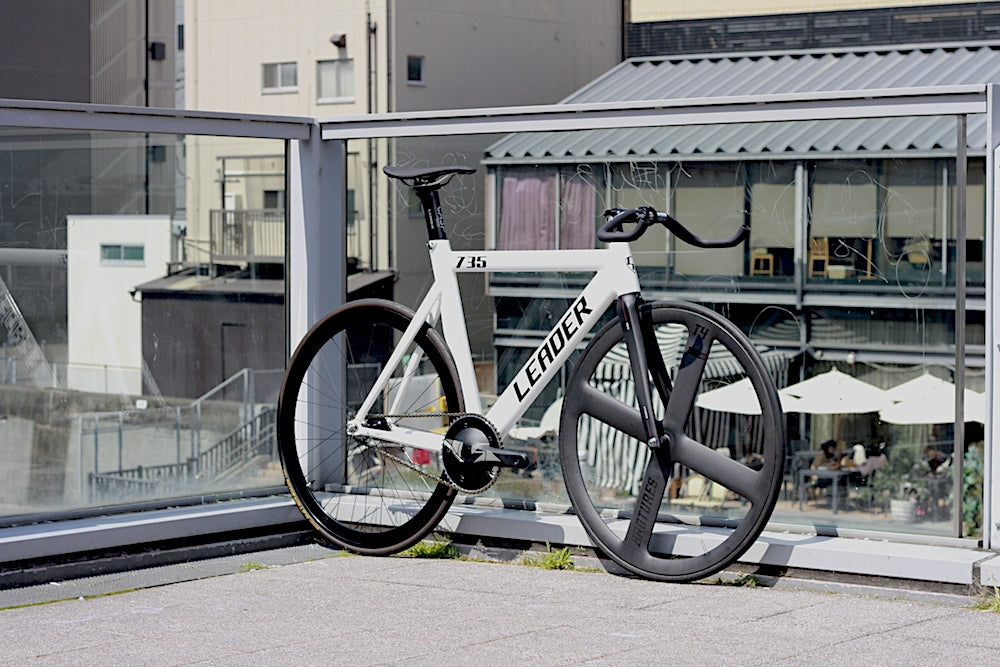 Hello! !
I would like to introduce a custom bike of "Leader Bikes 735TR" on my blog today!
Speaking of Leader, I think the no image is "glossy Black".
Recently, "WHIITE" has become a popular color!
By the way, every time, "Whiite" is less than "Black" in terms of arrival,
Currently, depending on the size, the reservation alone is a little remaining!
It will be restocked soon, but if you want to get "WHITE", it is essential to make a reservation.
Please come to the store as soon as possible! !
Then it is an introduction of "735TR" custom!
・ Leader Bikes 735TR COMPLETE BIKE ¥ 185,000 (+tax)
Handle DEDA LOWRIDER ¥ 6,900 (+tax)
Stem Thomson X2 ¥ 10,000 (+Tax)
Saddle Fabric Scoop Race ¥ 13,000 (+Tax)
F/Wheel BROTURES T4 ¥ 95,000 (+Tax)
・ Leader Bikes 735TR Custom Bike ¥ 301,900 (+Tax)
I assembled it like this! !
This time, I tried to make a custom that attacked those who want to speed up rather than riding comfortably! !
The bullhorn handle is also angled, so it tilts forward and reduces air resistance!
Depending on the application, various customs and appearance are also good for fixie bikes!
If you are considering purchasing a piste bike like K, why not make one that suits you? ?
Finally, if you try a division simulation of this custom bike 24 times, ...
You can pay with a low burden like this!
Please feel free to use it!
April 22nd (Sun)
[WE WANT x Norida]
Please feel free to consult by phone or email.
osaka@brotures.com
06-4391-3313
BROTURES OSAKA
BROTURES OSAKAの他の記事を読む
BROTURES OSAKA
1-19-22 Minamihorie, Nishi Ward, Osaka City
MAP
06-4391-3313
osaka@brotures.com
12:00-19:00 (no regular holidays)