Good cartel bikes.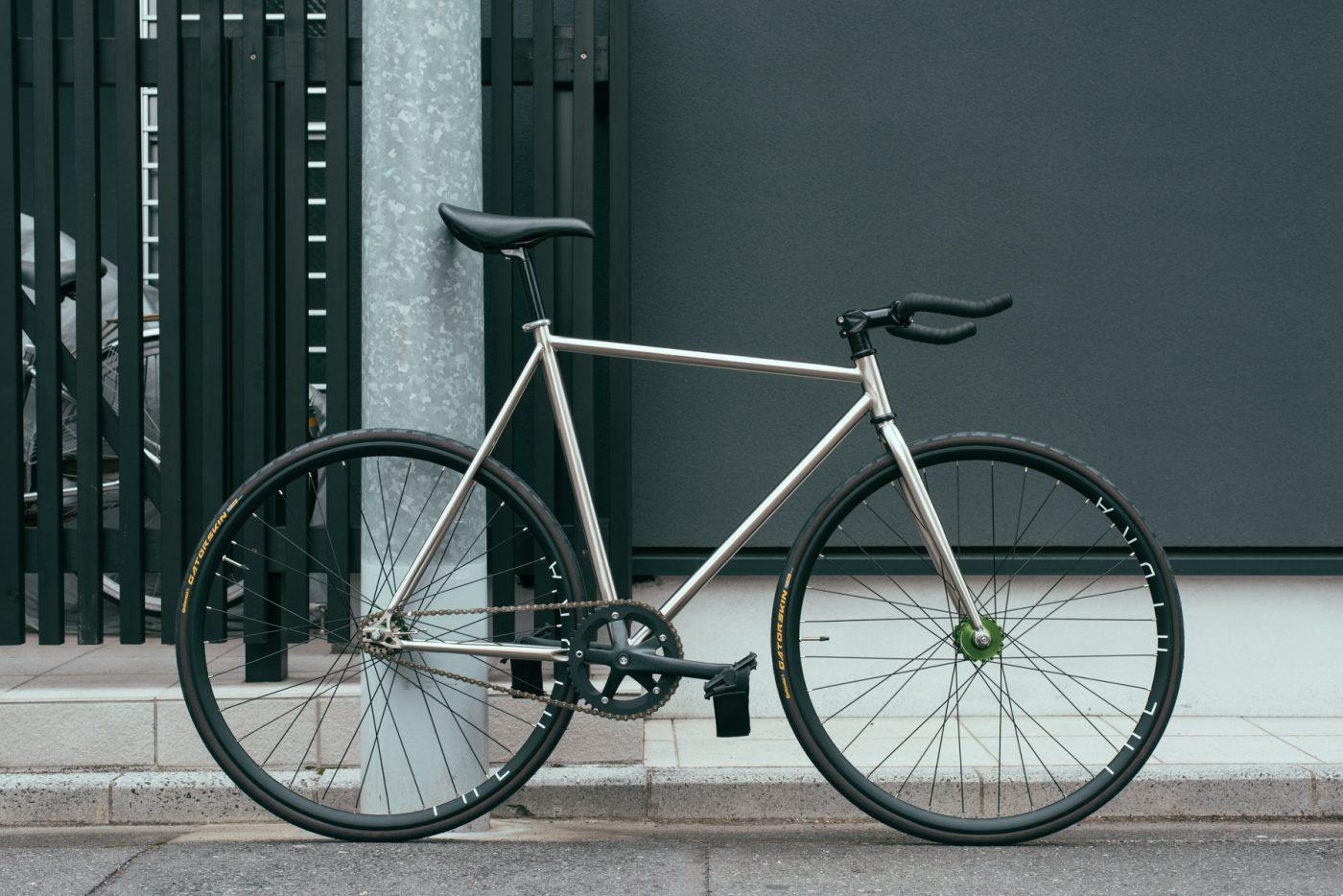 What we will introduce today is a weekend topics
"Immediate delivery"
One of them. No matter how easy it is, the name is abandoned as a piste bike shop to provide as a normal completed car. So I assembled it. The base body is
"Cartel Bikes Avenue Lo"
A chromoly frame featuring the top tube on the front. This time, it is a delivery of hand -set wheels assembled at the Kichijoji store.
---
CARTEL BIKES AVENUE LO W/GREDDY AND THE HYDRA
---
If you look closely, you can see that the front and rear wheels are different from the normal one.
Fujimon at the Osaka store
or
Toshi -kun at Yokohama store
The rumor that was featured on the blog
"GREDDY"
Hand -set wheels using a truck hub. It is difficult to get it only to products that have already ended production, but we have prepared the Kichijoji store.
Not only the rotation performance, but also the dull green shines in the chrome color of the frame.
This hand group wheel. It can be sold only with wheels.
[Outlet] H Plus Son The Hydra x GREDDY LIGHT HUB
Front/¥ 29,700- Rear/¥ 31,700-
In the coming season, those who are considering the launch of the fixer should add it to the options. It may be good to say that you want to ride on a low budget. smile Oh, I didn't write the price. This custom bike price incorporates the front and rear hand wheels
¥ 144,400- (excluding tax)
Will be. Of course, you can use a bike loan.
You can embark on a monthly payment amount of about 6,000 yen.
Sometimes please consider the slender frame of the chromori. Oh, I forgot to say it. I wrote it on my blog on Friday
Watering iced coffee is free for weekends only
be doing.
A lot of customers came to the store yesterday Saturday, but there are a total of 4 cups of coffee that came with me (2 cups of myself). Please drink because you have prepared it. smile Then we are waiting at the store on the Sunday of April.
When purchasing/making a reservation, please use the following template to contact us or call directly to the store.
■ Wanted car type
brand:
model:
Color:
size:
■ Hope custom
■ Delivery method (store / shipping)
■ Name
■ Address
■ Contact information
BROTURES KICHIJOJI
BROTURES KICHIJOJIの他の記事を読む
BROTURES KICHIJOJI
1-1-2 Kichijoji Kitamachi, Musashino City, Tokyo
MAP
0422-27-6155
kichijoji@brotures.com
Weekdays/12:00~18:00 (no regular holidays) Saturdays, Sundays, and holidays/10:00~18:00