No.22 Little Wing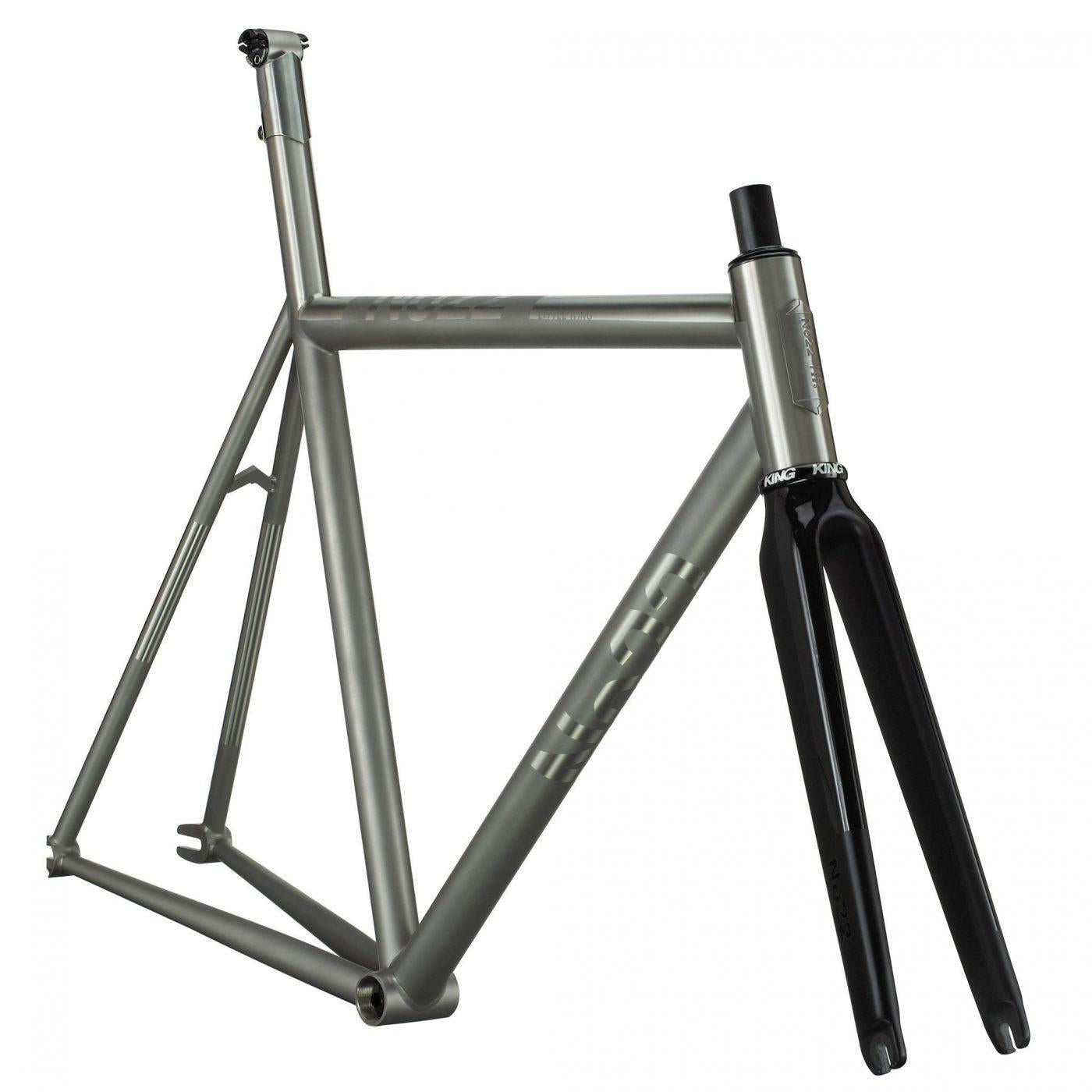 No.22
Handmade based in New York, USA,Titanium frame manufacturer。
Speaking of the frame where Mash Chas is riding, it may be familiar. It is not well known, but there is a very small handling of Broturs.
The brand name comes from the 22nd point in the periodic of the elements.
Little WingteethNo.22The only truck frame released from.
---
Since titanium is a very active material, it takes time and effort to process welding and it is inevitably expensive.
Currently, aluminum, chromoly, and carbon are the mainstream bicycle frame materials. However, titanium has the highest strength to any metal weight and has almost completely corrosion resistance.
The nature of titanium is very suitable for bicycles, and it has high rigidity in addition to the comfort that makes you forget to ride a metal frame.
And there is no material that appears on the right in terms of durability.
Titanium does not rust or corroded, and is very hard and very durable for scratches, scratches, and hard wounds associated with daily wear and tears.
The best material as a bicycle. Titanium frame is a lifetime thing. Many users say so.
The manufacturer's warranty period is an amazing 10 years.Here is No.22 confidence.
---
No.22 Little Wing Framest ¥ 490,000(+tax) ~
* Comes with titanium frame, carbon fork, yagra, head parts.

* There are options such as bottle gauge and brake wire inner routine.
Made in USA. About 10 weeks from order to handing over. I think the delivery date is relatively stable.
Please contact us if you are interested.
Junki
BROTURES OSAKA
06-4391-3313
osaka@brotures.com
BROTURES OSAKA
BROTURES OSAKAの他の記事を読む
BROTURES OSAKA
1-19-22 Minamihorie, Nishi Ward, Osaka City
MAP
06-4391-3313
osaka@brotures.com
12:00-19:00 (no regular holidays)