Real here. "ZIPP (Zip)" The latest parts ...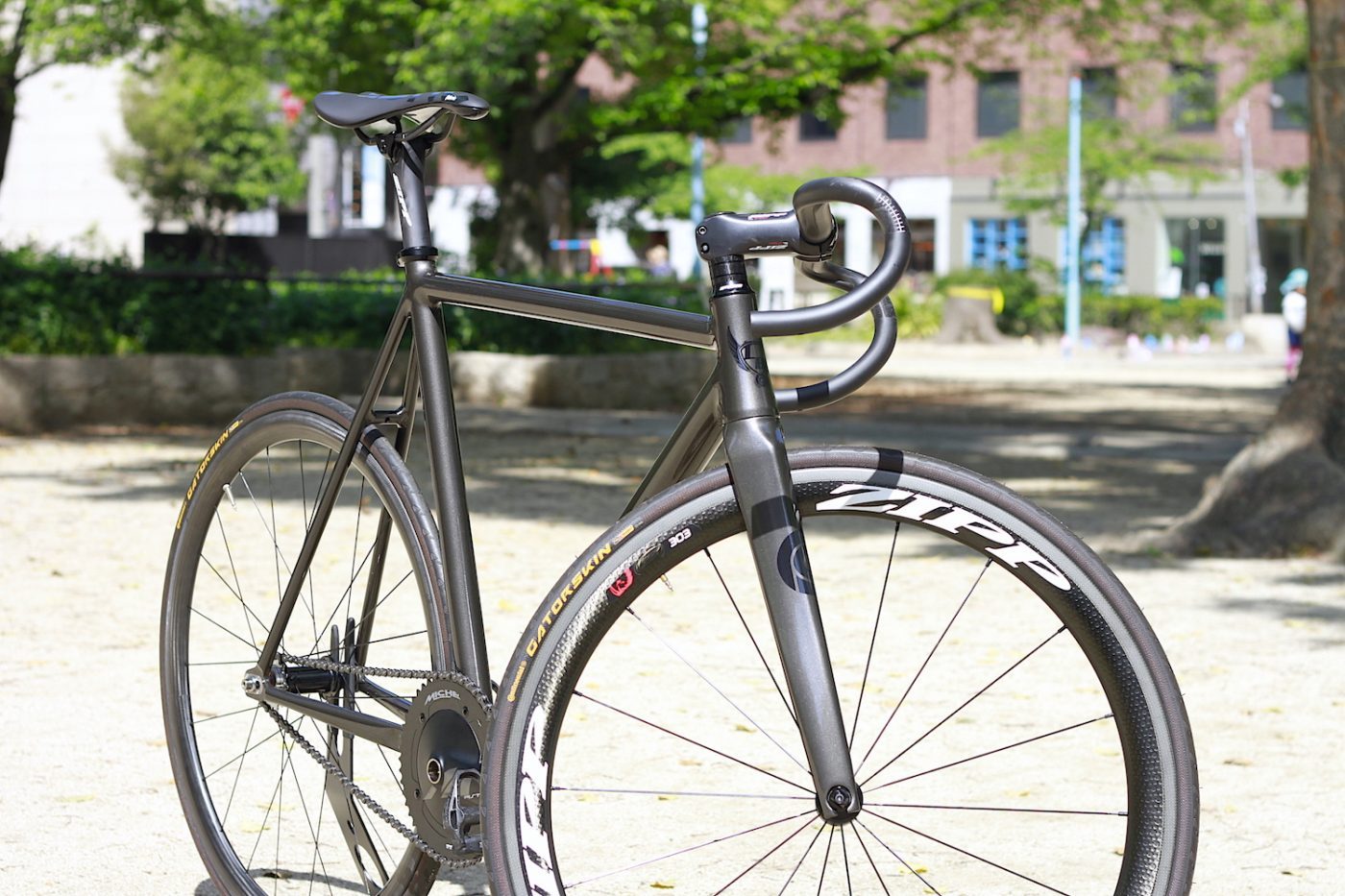 ---
Every time I watch this video, I'm worried about the white logo of the rotating wheels. The brand
"ZIPP"
It is one of the strong American brands that creates components for road bikes and TT bikes. It is a nice place to make a bespoke wheel for trucks (for fixes).
---
Like the most famous wheels in ZIPP, I want you to choose together, the stem handle and seat post has arrived I will introduce it with Kagero.
ZIPP 303 FC (FirecRest) Front ¥ 120500- (excluding tax)
Weight: 725g / 45mm Deep / Extender Quick Relley included "303", a model with a lower rim height higher than the "404" in HARAJUKU The standard wheels attached to the finished car are 1200 grams, so it can be reduced by 40%.
The surface of the surface (dimple processing) is a unique process performed by ZIPP only to reduce air resistance. The meaning is the same as the surface processing of golf balls and soft baseball balls.
ZIPP's own hub, SAPIM spoke, straight -pull, etc., which have a reputation for rotation, are full. Whether or not this price is high I really want you to check it at the store.
---
The latest model in 2018 is available for the steering.
ZIPP SL-70 ERGO Handle ¥ 32,000- (excluding tax)
Weight: 205g / 420mm (C-C)
ZIPP SL-Speed ​​Stem ¥ 32,140- (excluding tax)
70 ~ 120mm / ± 6 ° setting / 123G (An separate design
SL-Sprint Stem 90 ~ 140mm / ± 12 ° / 165g
) SL-70 Ergo is a high-end model with the zip handle lineup. The UD carbon finished with gloss has a different sense of quality.
The handle shape that is slightly warped in front is recommended because it is easy to grasp on the city. The bold black brand logo on the top is If you match the black logo body, the casual claim will work.
The stem is carbon body, the face is 7075 aluminum, and the bolt uses titanium T25 bolts. Not only lightweight but also strength as well as the strength is carefully considered.
In this ZIPP component, the carbon woven pattern and coating are ambiguously reflected. I feel more satisfied with ownership than other companies' carbon parts.
---
The last is the seat post.
ZIPP SL-Speed ​​Seat Post ¥ 32,140- (excluding tax)
Offset 0mm, 20mm setting / outer diameter 31.6mm, 27.2mm Weight: 170g A seat post that you want to set up along with the stem. The modest logo is a rare design for road brands.
A saddle clamp of one bolt with high maintenance, high workability. Outstanding chromolyer, titanium rail, carbon rail. I was interested because I was able to attach it firmly without a complicated method.
---
I was able to make a great custom kagero.
If you combine the brand, it will be a very completed look as a motorcycle. The weight you care about is
6.2kg.
Lighter than my home Chihuahua.
It is a monster one.
---
Custom using a proven carbon parts It is very lightweight, as well as the strength that can be said to be enough in city riding. If you are worried about your budget, you can use a loan for custom. How about a full custom with this new product?
BROTURES OSAKA
osaka@brotures.com 06-4391-3313 Writtren by NARUMI (Brotures OSAKA)
BROTURES OSAKA
BROTURES OSAKAの他の記事を読む
BROTURES OSAKA
1-19-22 Minamihorie, Nishi Ward, Osaka City
MAP
06-4391-3313
osaka@brotures.com
12:00-19:00 (no regular holidays)