This weekend, RHC2018 opened, so I tried ...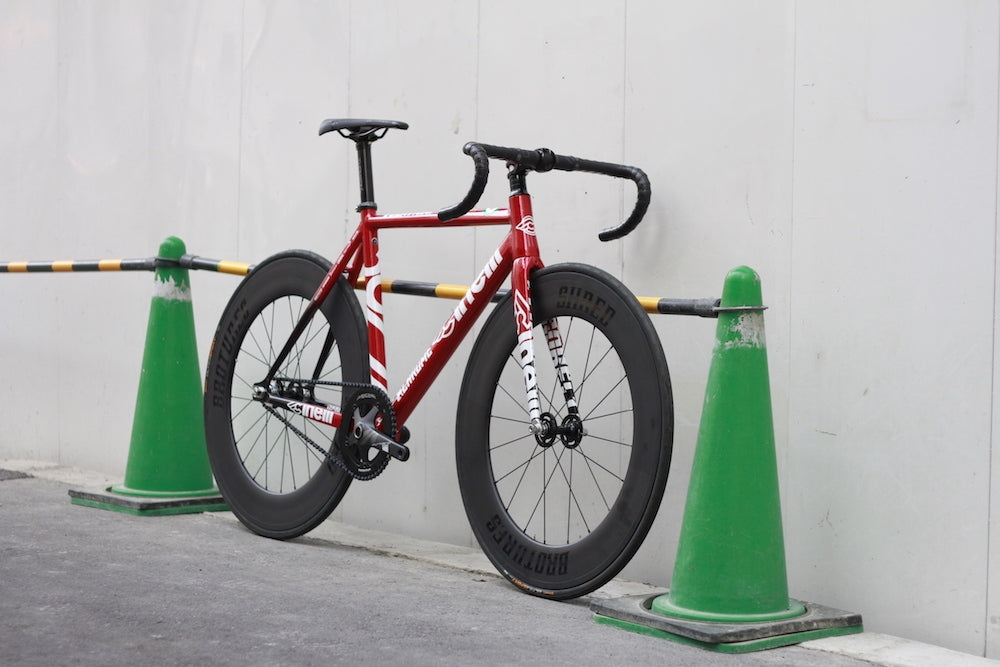 This Saturday, RHC starts with Brooklyn again this year.
If it is a familiar name, Mash, Chari & Co, and No22 teams will also run. Blue Lug seems to run from Japan and supports me behind the scenes. After all, the focus is on the last year's champion Cinelli. Introducing CINELLI VIGARELLI, which is assembled while thinking about RHC.
This VIGARELLI is a special frame that Davide Vigano of Cinelli X Chrome, who won the overall overall championship last year, straddled in the final round of the series. This model named "VIGARELLI" from the name of the rider Vigano. It is a rare frame that only arrived in Japan in Japan.
Almost sold out, but the last one is at the Osaka store.
If you are interested, please.
Frame: CINELLI VIGARELLI ¥ 138,000-
Handle: CINELLI MASH Drop ¥ 14,500-
Stem: Thomson X2 ¥ 10,000-
Wheel: Brotures Shred88 Set ¥ 114,600-
Crank: MICHE PISTARD 2.0 ¥ 29,500-
Seat post: Thomson Elite ¥ 10,000-
Saddle: SELLE SANMARCO MANTRA ¥ 21,000-
By the way, this spec 354,500 yen (excluding tax)
If you purchase with 12 installment payments, you are now free split fee. You can receive a cashback of 8778 yen. For details on the campaign
Here
Please refer to the. Junki
BROTURES OSAKA
06-4391-3313
osaka@brotures.com
BROTURES OSAKA
BROTURES OSAKAの他の記事を読む
BROTURES OSAKA
1-19-22 Minamihorie, Nishi Ward, Osaka City
MAP
06-4391-3313
osaka@brotures.com
12:00-19:00 (no regular holidays)