Trick Rider "Junzo" Build 725TR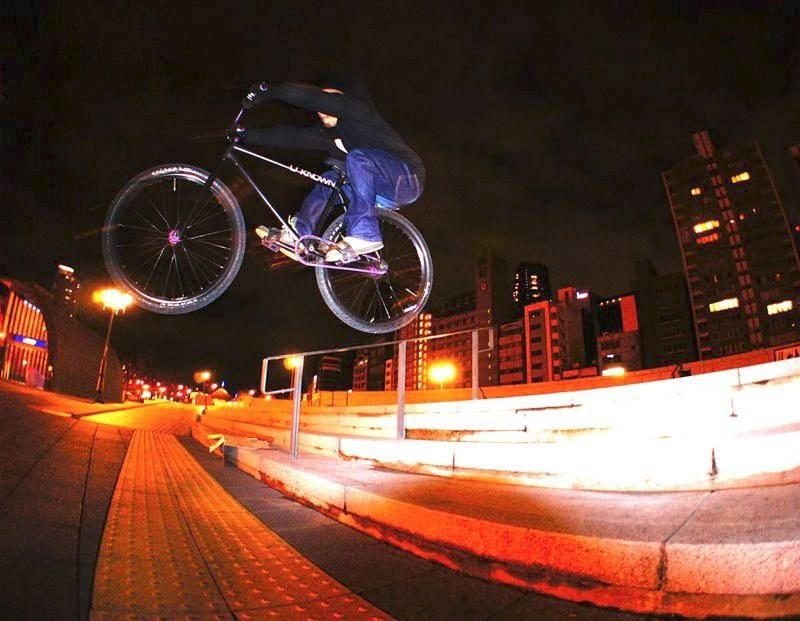 Please take a look at the "JUNZO" of My Boy, which is a trick in the city of Osaka with tricks! ! ! JUNZO, a friend and a teacher who has been tricking with me all the time, "I want to attack the city with a different gaze ~" What should I do? ? In response to the consultation, I did not hesitate to say "725 !!"
I put red red in a flat black! ! ! Of course, it is good to choose "Y-NOT JENSEN SIGNATURE", which is known not only by trick riders but also by everyone! ! ! !
Of course, RIP CRANK for the crank! ! !
Adopts a direct crank structure that has become a common sense as a piston component.
This crank can convey the power of stepping to the chain without waste.
There is no doubt that it is manufactured with the SHIMANO Horotech SRAM GXP! ! ! And not only the rear wheels, but also "hand group wheels" He's a choice on spoke tension! ! ! Install Shred 88 for lightness at the front. The impact of the appearance is perfect! !
The standard for matching the height of the saddle is "Lowly considering raising the front -up !!!" That's right! ! ! ! w
JUNZO, BIG THXXX !!!!!!
Ray Victor.
BROTURES OSAKA
BROTURES OSAKAの他の記事を読む
BROTURES OSAKA
1-19-22 Minamihorie, Nishi Ward, Osaka City
MAP
06-4391-3313
osaka@brotures.com
12:00-19:00 (no regular holidays)