This is the custom essence! !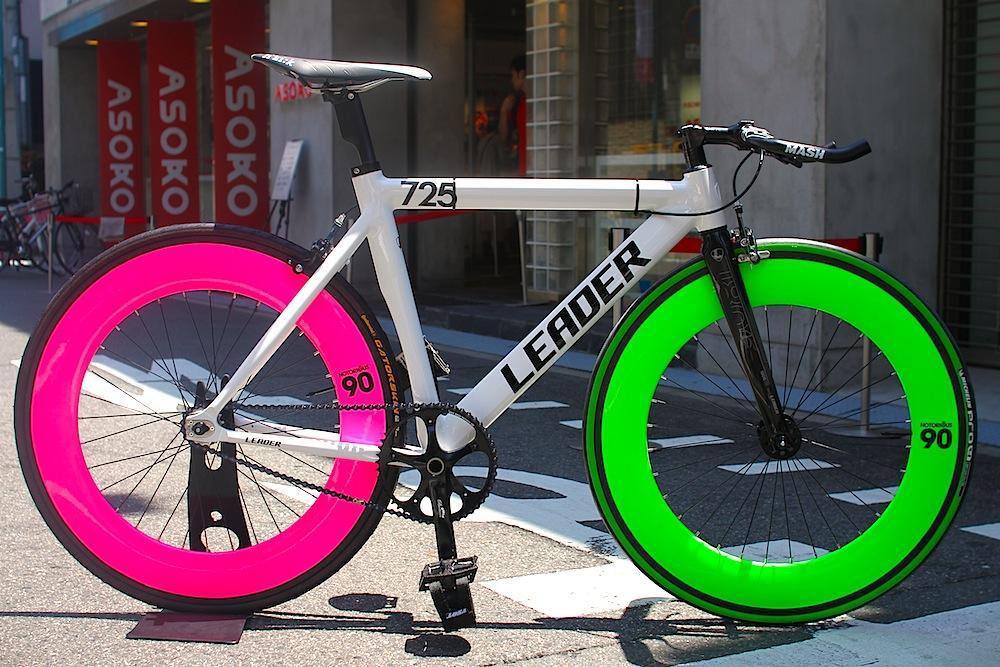 Good evening everyone. Did the rainy season open? It was so hot. However, the weather was very good and it was a wonderful ride day. On such a nice day, I will introduce one eye -catching one in the city.
How about? ? A wheel using the colorful "BLB NOTORIOUS Carbon Rim 90mm" Back and back! Don! I put it in. It's a great presence. After all bicycles stand out! ! This bicycle is even when photography Horie's shoppers were nailed. That impact! On a sunny day, the color shines vividly and you can enjoy it with your eyes. This bicycle has a great performance as well as appearance. Because it balances "appearance" and "performance" I recommend it.
At the rear, I wear "Gatorskin" tires as a matter of course. I can't say the contrast between the white of the frame and the rear pink w.
At the front, I wore PRO4 SC green. Because the rear green and the green side of the tire are unified I think there is a sense of unity between tires and wheels.
The saddle is the ARIONE of Fizik that I recommend! ! "Form" and "functionality as a saddle" are the best. Because the center is white, there is a sense of unity with the frame white.
This time, I thought Bicycles stand out! That is. This is a fixie bike that only reflects the personality. Let's all have more individuality and enjoy custom! ! If you are interested in custom, become more and more staff! ! We look forward to your visit tomorrow. Bandai
BROTURES OSAKA
BROTURES OSAKAの他の記事を読む
BROTURES OSAKA
1-19-22 Minamihorie, Nishi Ward, Osaka City
MAP
06-4391-3313
osaka@brotures.com
12:00-19:00 (no regular holidays)