Leader Bikes 725TR Black & Red Custom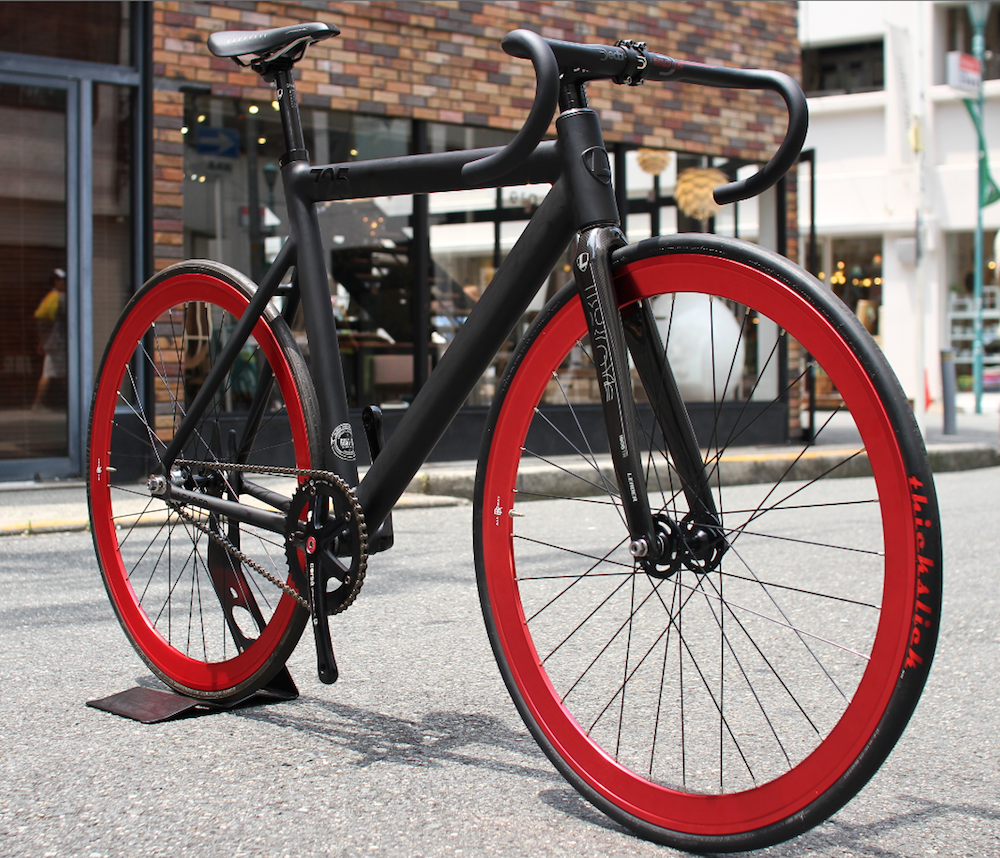 hello! Today is the best weather and the best! Why don't you go outside today, run exhilarating and sweat a little! ? I think it's definitely going to ride a cool and cool fixie on such a day. So today is Leader Bike 725TR. The selected frame color is Matte Black. The wheel was chose RED, and I finished it coolly, cool. Petit customization with a red -colored wheel that goes well with black. All Day Wheels are their own work that competes for the first and second place in BROTURES products. It is a perfect dish for rotation because it uses a shield bearing. The presence was amazing and I focused on design. Because it has an impact, it will be a point that makes your car stand out even more. It is a motorcycle that reduces the price and has a simple but pointed point.
The hand has been unified with DEDA. DEDA, which is at the top of the Italian component brand, is a part brand that is competing for the top with bicycle frame material! Development and manufacturing based on the know -how obtained over the years, attracting attention from many users. Both weight reduction and rigidity are balanced. Here is the DEDA PISTA stem in that. It is perfect to say the angle of 70 degrees, lightweight, good rigidity and good texture.
The handle also contains a one -point color RED, Anyway, it is easy to ride and it is easy to ride even if you are not used to it. As for the performance, it is rigid but rigid, and it is a great price.
If you are looking for a unique piste bike that is particular about the original and full of fashion, one wheel exchange You can make this much, so please consider it.★
U-KI.
BROTURES OSAKA
BROTURES OSAKAの他の記事を読む
BROTURES OSAKA
1-19-22 Minamihorie, Nishi Ward, Osaka City
MAP
06-4391-3313
osaka@brotures.com
12:00-19:00 (no regular holidays)