Before "735TR" → After "EQNX"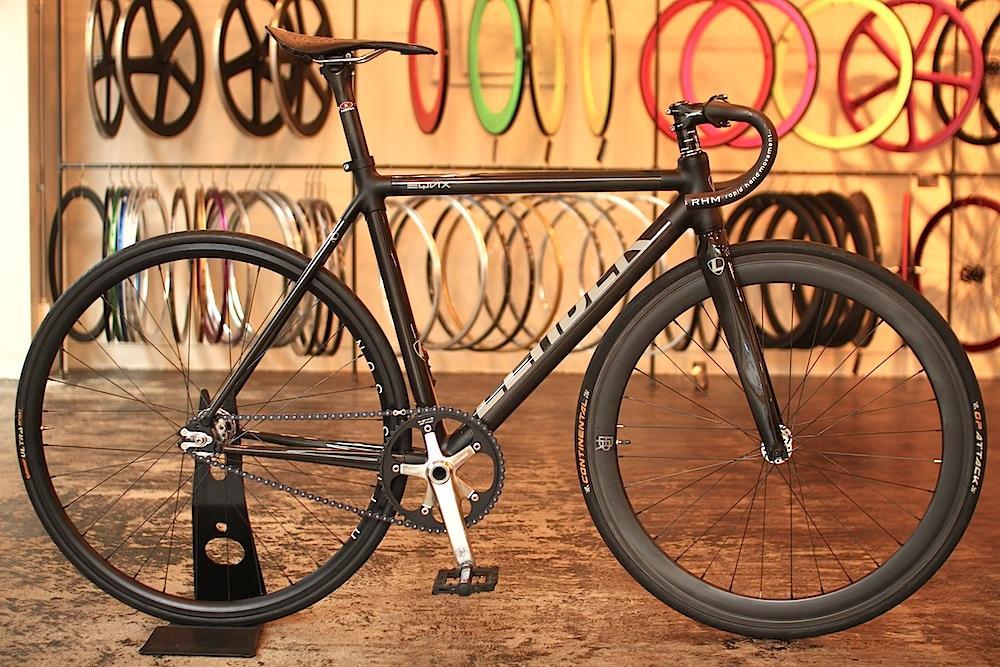 Good evening everyone. It was raining today. However, it didn't rain much recently I feel like the day like the rainy season has finally come. By the way, what we will introduce today is as the title! ! Before After project! First, I will introduce from the body of Before.
Leader Bike 735TR Black Leader Bike 735TR frame It was custom -made to every corner, and it was finished in a highly complete bicycle. And at the same time as the time to exchange "crank" this time 「
Replacement plan
"The we. 「
Replacement plan
Many people may not be able to imagine. Replacement is the bicycle frame that you have customized so far. It is a groundbreaking plan that will be replaced exactly as it is with the new frame. I want a new frame, but I have to customize it again from the beginning. 。 。 You don't have to worry about that. Until now, you can make use of the custom parts that you have accumulated with a new frame! that is"
Replacement plan
That's it! Then, I would like to introduce the body of After.
Leader Bike EQNX ¥ 160,000 (+Tax)
The frame selected by the replacement plan is "Leader Bike EQNX" It's Leader Bike's carbon frame. The tube is carbon, and the joint part is made of aluminum lag. Because I use carbon,
Lightness
In addition to,
Shock absorption
Is increased, You can enjoy the soft running comfort. And Leader Bike is a brand that makes many street bicycles. Because it is also made on the premise that it will fall It is a frame that you can ride on a daily basis with strong strength. This time, the crank was replaced with a good one at the same time as the replacement.
"SRAM OMNIUM" ¥ 33,000 (+tax)
In the crank that is said to be synonymous with direct crank It will be a crank loved and trusted by many riders. This time, the opportunity to exchange cranks that takes time The transfer plan was used. The chain ring contains "SUGINO SSG 144 50T". The chain ring is to change It is good to adjust the gear ratio and change the atmosphere! I want to replace it soon I want to change the crank and I want the frame I want Please contact the staff by all means! ! Only in the rainy season Only when it is raining For new contracts and replacement plans
You can get ASS Savers! ! There are plenty of colors and the quickest win! ! ! We look forward to your visit tomorrow. Bandai
BROTURES OSAKA
BROTURES OSAKAの他の記事を読む
BROTURES OSAKA
1-19-22 Minamihorie, Nishi Ward, Osaka City
MAP
06-4391-3313
osaka@brotures.com
12:00-19:00 (no regular holidays)