A custom bike that uses the BLB WHEEL tha...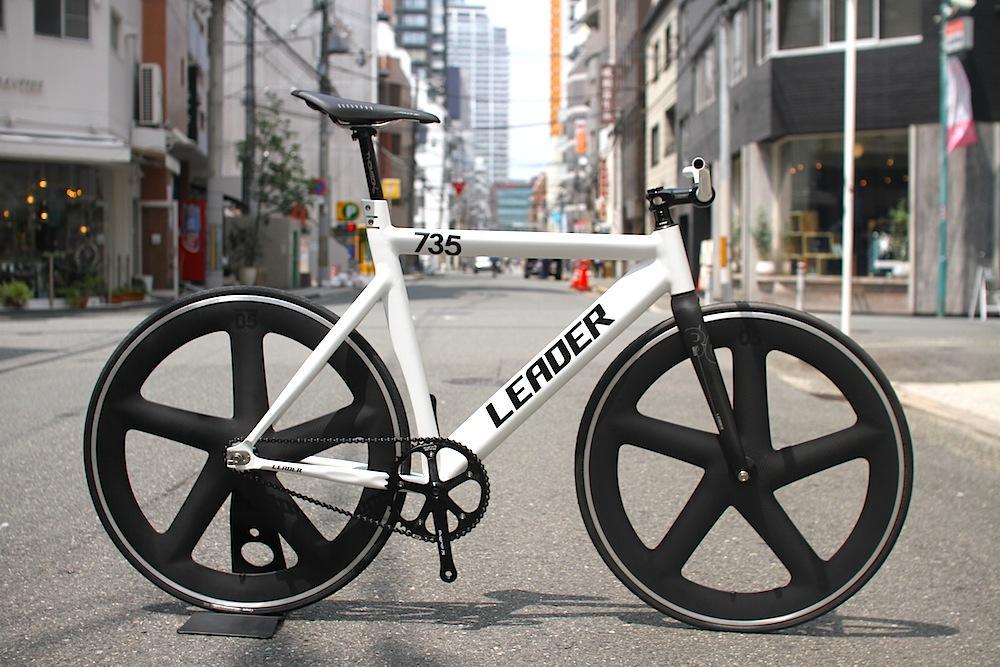 good evening. The weather is perfect for riding as a lie to want a typhoon. With the physical strength that is as good as the heat Prepare for the ride on Saturday! ! ! Today's custom bike I used WHEEL just arrived yesterday. For a simple but impactful custom bike Please take a look as it is finished!
Arrived yesterday It is a popular baton wheel that represents the BLB notorious series.
BLB Notorious 05 Carbon WHEEL ¥ 95,000- (+Tax)
of By customizing the front and rear, it has an impact on the appearance, Coloring that can only be expressed with full carbon is excellent in a well -balanced finish + presence! It is carbon wheel again The brake surface is aluminum rim to maintain the control of the brake. So you don't have to use carbon shoe. Also waste
With a baton shape designed only for running at the ultimate
Since air resistance is reduced, driving performance is also improved. Recommended wheels freshly arrived. As soon as it sells soon! The crank is
SUGINO's world -class NJS standard
SUGINO 75 Crank Arm ¥ 21,300- (+Tax)
& SSG 144 BK Chain Ring ¥ 10,900 - (+Tax) It is a combination of! ! !
SUGINO75 crank, which is also used in the Olympics
It is too famous, has high support from overseas, and also loves pisto riders around the world!
As a reason
Made of very strong aluminum material,
Therefore, it can withstand from comfortable rides to hard rides,
A talented and talented two -bird crank that can even trick!
The chain ring is combined with SSG144
I think it's best if you use it in a fix.
The saddle is
PopularFizi: K Arione KIUM STD saddle ¥ 14,030 - (+Tax)
Because of the simplicity of appearance
Easy to match any frame,
Fizi: K saddle with a luxury lineup but affordable price!
The material is
The new rail material K: IUM alloy is used!
Fi'zi: To get the standard quality and performance of K
K: IUM railIt has a highly reliable hollow structure with a thickness that matches the length.
Standard in stress testsHitting even better than titanium rails,
Recommended because it has received high support as a light and strong saddle!
The seat post
Thomson Elite Seat Post ¥ 8,400- (+Tax) use.
Compared to a general aluminum sheet post Anyway, it is designed to increase the strength of 40%! Nevertheless, it can be said to be a carbon killer
Lightweight!
In addition, the angle of the saddle can be adjusted quite finely. Corresponds to any needs because it can be adjusted to a satisfactory position!
The stability and usability of this seat post It is a quality that cannot be compared with a normal seat post. There are many people who love it, and a very popular seat post! Then around the handle!
DEDA STREETISSIMO ¥ 4,500 - (+tax)
Riser bar perfect for summer! Characteristic logo design and black and white color development. Easy to coordinate color It is a riser bar that meets the expectation and expectations. In addition, the position where the body has happened is easy to ride in the city anyway! Please check it out as it is a handle that provides a comfortable ride. For the stem
Thomson Elite X2 STEM ¥ 8,400- (Tax)
The length is 50, 70, 90, 100, 110mm ... This time I use 90mm. I think 90mm is the right length that makes the riser bar look the best!
It is said to be the highest accuracy of the world
Successfully reduced weight by reducing rigidity to the necessity of the required strength!
Beautiful Earl in the cap part, hollow processing inside, etc. Stem is all calculated and exhausted. I want you to pick up the quality of Thomson at the store. How was this custom bike? The price is $ 410,000 (including brakes, pedals, straps) It's not a reasonable price, You can pay by Jack Slone at Brotures OSAKA. By the way, here is the simulation when you use Jack Slone for 12 times (1 year).
Any trivial matter is fine, so if you have any consultation, please contact the staff easily! We are waiting for you tomorrow at BROTURES OSAKA! ! ! U-KI.
BROTURES OSAKA
BROTURES OSAKAの他の記事を読む
BROTURES OSAKA
1-19-22 Minamihorie, Nishi Ward, Osaka City
MAP
06-4391-3313
osaka@brotures.com
12:00-19:00 (no regular holidays)