"Renovatio" One point custom!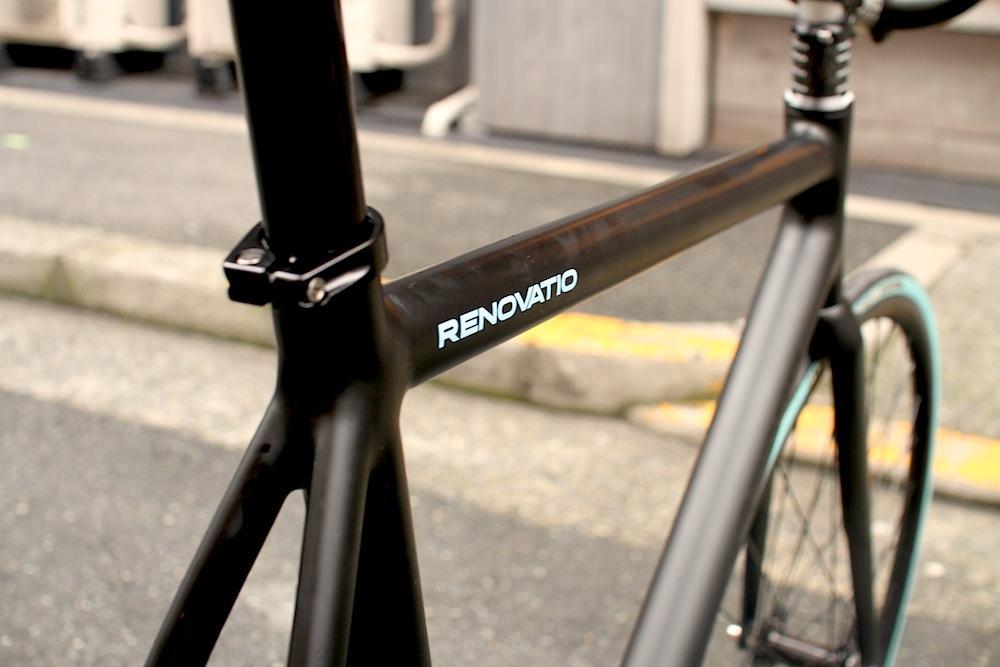 good evening! Thank you for participating a lot in yesterday's glue pride! It became the best glue pride. I was sweaty and I could eat delicious rice and thank everyone! When I was watching the cool bicycle of everyone who participated yesterday I want to make a cool custom bike! So today's custom bike We had you assemble with "Renovatio"! Please come together to the end.
How about that? Renovatio Compact ride comfort It's an aluminum frame I understand if you look at the seat tube The wheels are a little bit into the frame with a cut -out Can you understand? At the same time, I imagined simplicity and luxury. Renovatio's logo Because it is imagined by Poland, a raining bicycle city There is a unique atmosphere, whether it is a light that is in the darkness, a moisturizing rain! Use 7000 aluminum for the material! Optimized for street rides and emphasizes tough, so it's outstanding! again,
One point custom for tires! F. rim
H Plus Archetype RIM ¥ 7,000-
using! The logo feels cool and just use this rim The appearance looks pretty fashionable One point custom enhances the fashionable degree!
H Plus Son is a stylish 25mm rim with good performance.
25mm is an exquisite rim The sharp shape is assumed to cut the wind resistance, so the performance is outstanding!
CNC processed to support the brake surface
Because it is a thin rim, it is very light (450g).
In addition, it is not a complete group, so your favorite spoke, hub Because it can be customized, it gives a feeling of original There is no doubt that it will be a wheel that matches your image. The logo feels cool and just use this rim The appearance of the appearance is quite stylish! Exquisitely match the tires and logo colors, I tried to customize "Renovatio" in a mature look.
By customizing fashionably It feels good even if you are running I feel good just because I have a room! Do you customize it fashionably Do you want to customize performance? I think each person is different! Custom bikes are like that You can customize it, and the staff is thinking about the customer I'm studying so that I can boost it a little I would be glad if you consult us! Make only one original motorcycle in the world Let's go on the ride together! U-KI.
BROTURES OSAKA
BROTURES OSAKAの他の記事を読む
BROTURES OSAKA
1-19-22 Minamihorie, Nishi Ward, Osaka City
MAP
06-4391-3313
osaka@brotures.com
12:00-19:00 (no regular holidays)