Leader Bike "735TR" Luxury custom !!!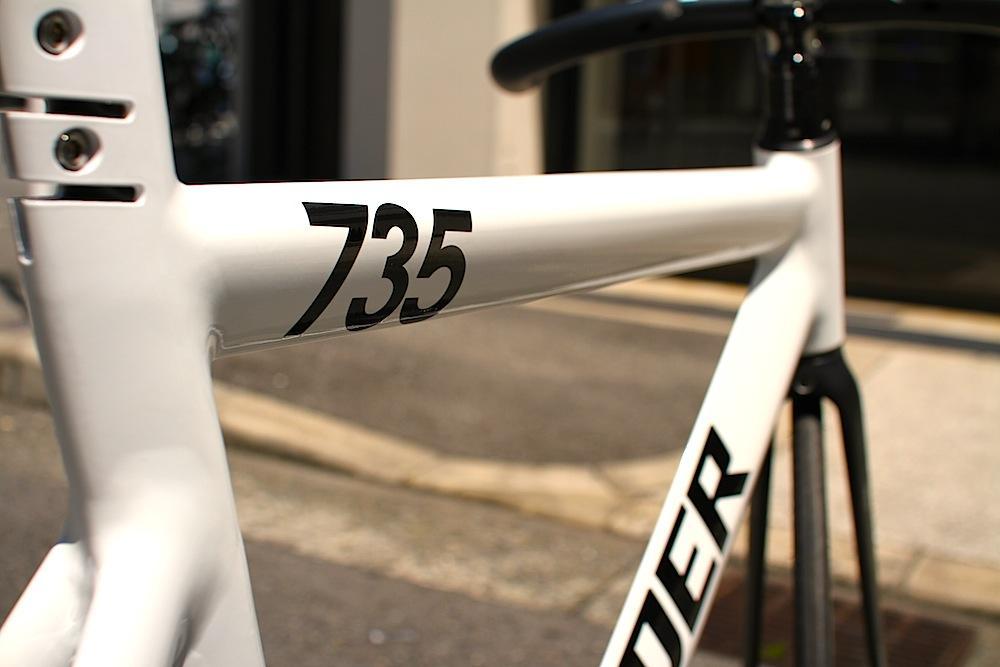 good evening!!!! Today is Leader Bike "735TR" I made it a simple and popular custom bike. The price is higher No speed, coolness, lightness, no performance problem. If you like simple motorcycles, you must see it. Leader Bike "735TR" Simple custom car ↓↓↓↓↓↓
How about that??? With a sense of luxury, From the color custom on second thoughts
"Simple and cool"
For those who say Isn't it the best custom bike? ? ? Then, I will introduce the parts ↓↓↓↓↓ Please from around the handle !!! The handle is It is extremely popular in bullhorn
The design of the logo is bold and cool, It is very light because it is a carbon material.
What a weight"170G level"is.
In addition, to maintain the coolness of the appearance to the maximum
The brake cable guide is built in.
You can enjoy the coolness without brakes outside.
It is a very popular handle that is very easy to row, lightness, and design.
Stem is
Holding of the hollow inside, etc.
All calculated lightweight stem !!!!
The length of the stem is 50mm, 70mm, 90mm, 100mm, 110mm You can choose the size that suits your posture! This time I used 100mm. If you want to be more forward, we recommend a longer one. The saddle is
This saddle looks stylish.
The ARIONE series is a rider with high flexibility
It is a saddle that brings out the performance.
While keeping the weight reduction, the rigidity
A popular saddle that succeeded in securing.
The seat post
It is a seat post that boasts a stable popularity. The simplicity and logo feel are very cool. Compared to a general aluminum sheet post It is sturdy because it is designed to increase the strength of 40%! Also called carbon killer
Lightness!
This price is a great deal because it has both. Next is the wheel. We customized the popular and impactful baton wheels.
Coloring that can only be expressed with full carbon, The well -balanced finish and the presence are irresistible. It is carbon wheel again Because the brake surface is aluminum rim to maintain the control of the brake You don't have to use a carbon shoe. Also waste
With a baton shape designed only for running at the ultimate
Since air resistance is reduced, driving performance is also improved. Everything is outstanding !!! What did you think of this custom? ? The price was quite expensive, I think it was a bike that no one could not lick.
¥ 385,000- (+tax) (Pedal+without strap) It's not a reasonable price, You can pay by Jack Slone at Brotures OSAKA. By the way, here is the simulation when you use Jack Slone 24 times (2 years).
Because there is such a payment method Please feel free to call the staff. We are waiting for you at BROTURES OSAKA tomorrow !!! U-KI.
BROTURES OSAKA
BROTURES OSAKAの他の記事を読む
BROTURES OSAKA
1-19-22 Minamihorie, Nishi Ward, Osaka City
MAP
06-4391-3313
osaka@brotures.com
12:00-19:00 (no regular holidays)