"EQNX" custom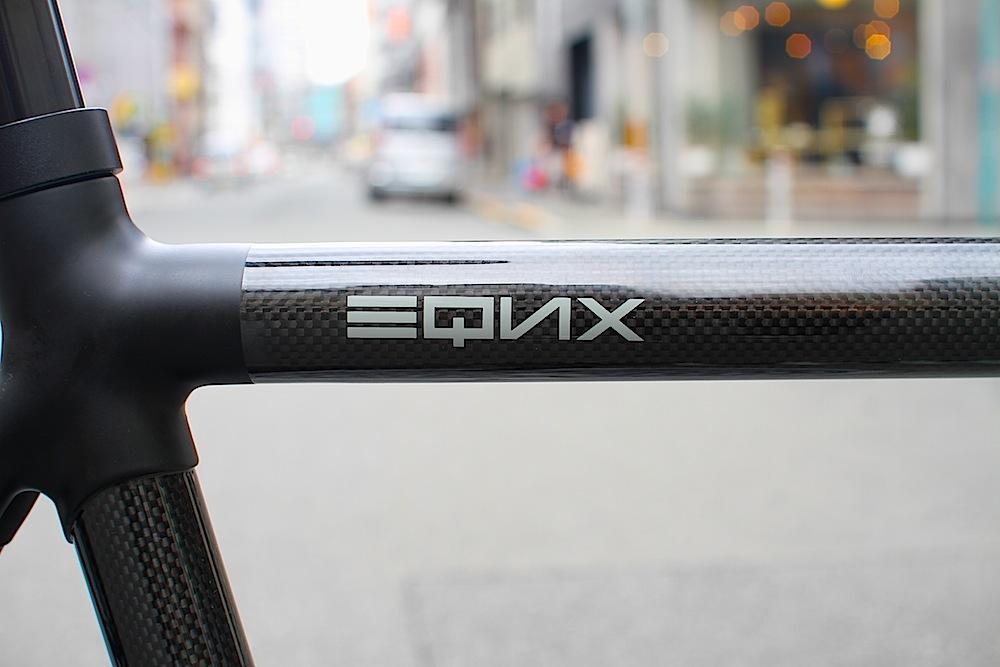 good evening!! Recently, the days when the weather is not surprising has continued. I think some people wanted to run exhilaratingly but couldn't run because of the rain. But at that time, maintain the bicycle Be prepared to be refreshing and comfortable on a sunny day. Then I will enter the main subject. The custom bike to be introduced today is "EQNX". The Aloirag Carbon Frame, which is now rare in the world, is now One of the classic carbon frames !!! There is flexibility suitable for street ride, Achieves a unique riding taste that only the person who rides can understand !!! The market price of the road bike carbon frame set is 200 to 300,000 yen Leader Bike is an affordable price in pursuit of cost performance !!! It is a pioneer frame, and the famous rider Emi Brown is currently being used !!! It is a custom bike of such "EQNX". please!!!
How about that??? On the front and rear wheels By customizing Aerospoke Finished in a stylish coolness By making the handle a riser, I gave a waiting feeling.
Front ¥ 40,000 - (+tax) Rear ¥ 46,000- (+tax)
Carbon color is this price, AEROSPOKE is rich in color and can be selected !!! If you choose a color, it will be+¥ 12,000- (+tax). If you are worried about the color, or if you have a consultation, please contact the staff once !! The handle is Among the riser, it has excellent design and popular
A narrow handlebar that is perfect for single speed.
Rigidity suitable for street ride,
It's a riser bar that combines lightness,
Perfect for this hot season !!
Recommended for those who are looking for a riser bar !! The saddle is As soon as it is in stock, it will be sold out as soon as Popular and easy to match any frame
fi'zi: kTo get standard quality and performance
It has a highly reliable hollow structure with a thickness that matches the length.
Standard in stress tests
Hitting even better than titanium rails,
It has been highly supported as a light and strong saddle.
Fizi: K saddle with a luxury lineup
This handle isYou can get it at a reasonable price !!!
The seat post is stable
Personally, when buying a custom completed car
I often recommend this seat post !!!
The reason is stability and usability
It is a quality that cannot be compared with a normal seat post. There are many people who use it, so I recommend it because it is a very popular seat post !!! I introduced popular parts Do you have any products you are getting ??? Combining the parts introduced today will definitely be a cool custom bike.
The price is 340,000 - (+tax) how was it?? For those who are a little expensive There is also a loan in the payment method !!! Example) It is calculated for one and a half years ↓ ↓ ↓
I don't know, consult the staff Please consult us. We are waiting for you tomorrow at BROTURES OSAKA. U-KI.
BROTURES OSAKA
BROTURES OSAKAの他の記事を読む
BROTURES OSAKA
1-19-22 Minamihorie, Nishi Ward, Osaka City
MAP
06-4391-3313
osaka@brotures.com
12:00-19:00 (no regular holidays)