"Cinelli Mash Parallax" Custom Bike !!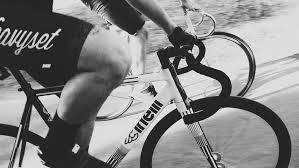 good evening!!! Today is
"Cinelli Mash Parallax"
of
Custom
!!! The model introduced this time is a brand that represents Italy
"Cinelli"
and Legendary piste crew
"Mash"
Collaboration frame
Parallax "
is. I released it earlier "
Histogram "
It's a bit different.
"Parallax"
The top tube is horizontal, The color is red and blue inside the stay The bold coloring and the whole unusual design are cool.
Also, the color of the spacer looks like this You can arrange it, so please feel free to contact us !! ↓ ↓ ↓ ↓ ↓ ↓ ↓ ↓ ↓ ↓ ↓ ↓ ↓ ↓ ↓ ↓ ↓ ↓ ↓ ↓ ↓ ↓ ↓ ↓
"Cinelli Mash Parallax"
The frame color Overall, it was brighter, so I simple the color of the parts !!! Then see the parts !!!
How about today's Custom Bike ???
¥ 430,000- (+tax)
The appearance is simple, but the colors are combined in some places If you look closely, the color matches the good feeling It's irresistible for fashion lovers
Custom
Finished !!!! Custom bikes that are cool, good performance The price will definitely be high. I can't pay such a big money. The person. BROTURES so that such people can purchase with confidence You can use a loan called Jax. By the way, here is the simulation when you use Jack Slone in two years.
There is also such a payment method Please feel free to use it. In addition, the word "theft" that I often hear recently !! Theft is a case that has happened quite a bit nationwide. Those who steal are of course bad, but I think those who are stolen are bad. Yesterday's blog also describes how to prevent theft. It's an important bicycle, so be sure to check every corner !!!
↓↓↓
We are waiting for you at BROTURES OSAKA today. U-KI.
BROTURES OSAKA
BROTURES OSAKAの他の記事を読む
BROTURES OSAKA
1-19-22 Minamihorie, Nishi Ward, Osaka City
MAP
06-4391-3313
osaka@brotures.com
12:00-19:00 (no regular holidays)