Simple, light and cool !!! "735TR" OSAKA ...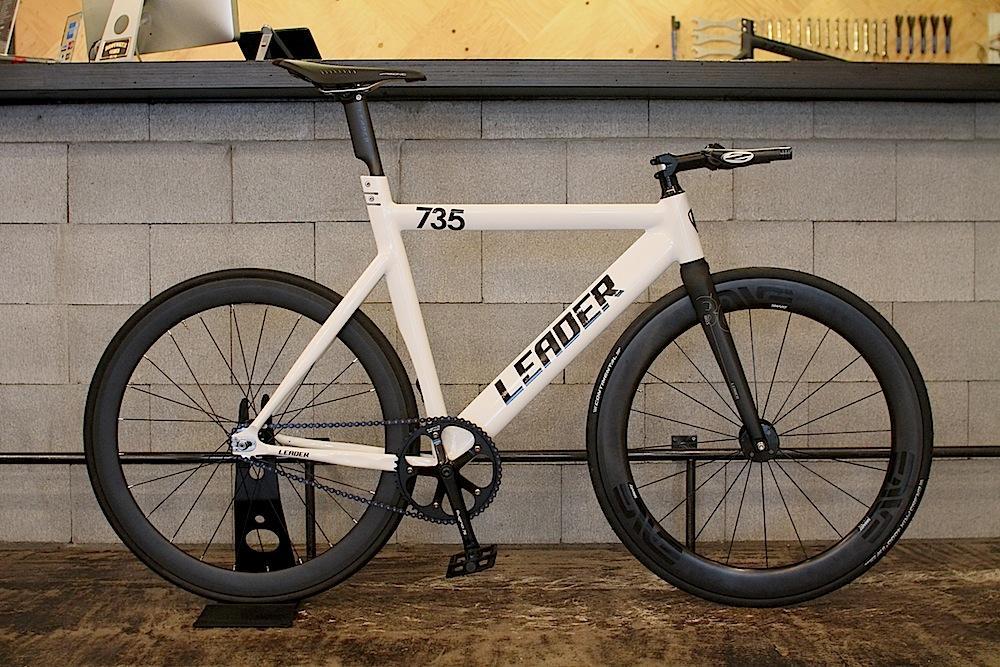 good evening!! Today, we did a simple, light and cool Custom of "735TR". Because of the rain since yesterday Isn't there a lot of people who are relaxing at home ?? If you have time, on the blog of BROTURES OSAKA Please check and refer to the Custom Bike !! That's today's Custom Bike. Please see it to the end !!
It was raining so I shot it indoors. Today is the image of "simple and cool" I made Custom Bike !! It is so light that even women can easily lift. When you come to the store, take it once to realize the lightness !!! The secret of its lightness lies in the parts. Let's introduce the parts !!
ZIPP Bookable Horn ¥ 31,000- (+Tax)
Designed based on state -of -the -art aerodynamic research.
With a slightly stiffened nose section The new wing shape of the smooth curve arm is Enhance the strength of the handle while reducing air resistance A handle that incorporates an ergonomic design. When you do CUSTOM, the impression of the appearance changes at once, You can get an attacked position with a forward leaning posture.
There are few people who do so much, so Recommended for those who do not want to wear people !!
It is a "ENVE" rim that succeeded in creating a strong rim while keeping it lighter !!!! Therefore, you can feel safe even if you put a heavy burden. This rim is wide and has a shallow rim height
Reduces air resistance and can run stably in any air condition.
By adopting the carbon material on the brake surface as a unique weave,
The braking control is higher, and there is no worry even on rainy days like today.
In addition, it is a type that can be assembled by matching spokes and hubs because it is not a complete group.
In terms of performance, wheels with strength, endurance and lightweight balance !!!
It's not cheap, but it's definitely worth buying at this price.
Popular SHRED series !!!
The impact is lower than that of SHRED88.
Once it feels like an ordinary aluminum wheel, but if you see it, it will be "dangerous".
B50mm carbon rim wheel.
By making it 30mm thinner than normal SHRED,
Wheel pursued lightness.
The hub is a reputable BROTURES original,
Check that the rotation force is perfect while it is a shield bearing.
The material is carbon. Reduce shocks such as steps compared to aluminum material, Riding comfort is soft !! Leader Bike's seat tube thickness is the same Because it is made, it looks good, Light, lean design is cool !! Those who are particular about lightweight and those who want to have a simple design !!!
If it arrives, it's almost always
A popular saddle that sells out.
Because of the simplicity of appearance
Recommended because it is easier to match any frame !!
It is a light and strong saddle with beautiful shine and high corrosion resistance !!
How was today's OSAKA CUSTOM ??
¥ 400,000 - (+tax)
Including pedal strap
It looks simple and has an impact on the handle
It looks cool because it looks strong,
It is a light bicycle that is light and can be held by girls !!
I think you want to buy it with a gap from the appearance.
Even those who are expensive and cannot reach
If you pass the examination, you can purchase it with a loan.
Example) 1 year and 6 months
Please feel free to call us at the time of the checkout. Thank you for visiting us today. We are waiting for you tomorrow at BROTURES OSAKA. U-KI.
BROTURES OSAKA
BROTURES OSAKAの他の記事を読む
BROTURES OSAKA
1-19-22 Minamihorie, Nishi Ward, Osaka City
MAP
06-4391-3313
osaka@brotures.com
12:00-19:00 (no regular holidays)