Sophisticated frame is here! ! !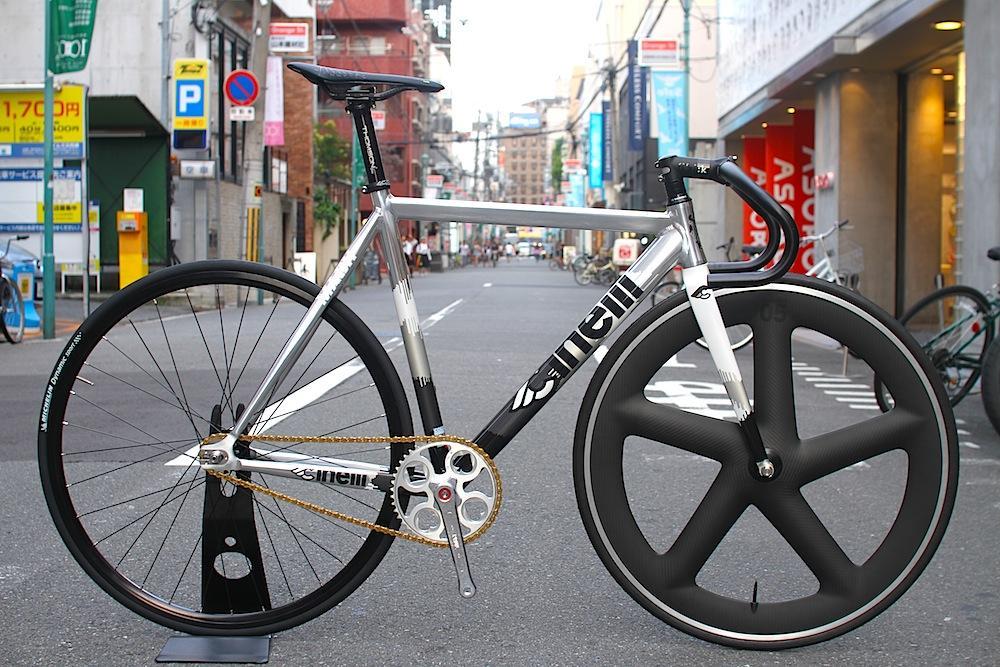 hello everyone! I'm sorry. Yesterday, a regular customer from the Yokohama store and the Harajuku store "Nori -kun" He came to the Osaka store to play! ! It was a hard and intense time! ! By the way, today we will introduce this hard and intense bicycle!
CINELLI MASH 2014 HISTOGRAM Custom completed car ¥ 404460 (+tax) How is it? The biggest attraction of this frame is "lightness". The weight of the frame is only 1500g! ! This lightness is no longer a foul. This frame has a popular pashute shape for many riders. The aluminum tube is made by Columbus All of them are super first -class products! ! Such an odd frame has few stocks in the Osaka store. If you are worried, first come to the store and bring the frame! There is no doubt that you will be surprised! ! Then I will move to the parts introduction! !
Fizik Cyrano R1 Stem ¥ 11920 (+Tax) It will be a Fizik stem. It was the angle of the stem that I chose this stem. This stem is at an angle of 20 ° The top tube and the stem are parallel, so they look good. For a pashute -shaped frame, a stem with such an angle is recommended.
FIZIK ANTARES00 ¥ 36667 (+Tax) All staff members are the Ultimate saddle. Yes, it's the ultimate saddle. First, weight! It's only 135g! It is an Antares carbon shell & carbon rail model. In other words, it is the final form of carbon saddle.
Because everything is molded with carbon from the base of the rail to the previous rail cover. I can't say the carbon rails that I can see. Cinelli Mash 2014 Histograph is a light frame I chose this saddle that combines the high performance of FIZIK and lightness.
Thomson seat post ¥ 8400 (+tax) The attraction of this seat post is that it comes to every frame. There are not many versatile seat posts. If you are worried about the seat post, please try it once!
And the performance is perfect! Adjustment is quite easy to adjust. As you can see in the photo, you can see the perfect angle of the customer. Today, I raised the CINELLI MASH 2014 Histogram custom completed car There are many other cool frames that are decreasing. The weather seems to be fine this week, so please come to BROTURES OSAKA!
Bandai
BROTURES OSAKA
BROTURES OSAKAの他の記事を読む
BROTURES OSAKA
1-19-22 Minamihorie, Nishi Ward, Osaka City
MAP
06-4391-3313
osaka@brotures.com
12:00-19:00 (no regular holidays)