Introducing "Paul" polish parts! ! Impres...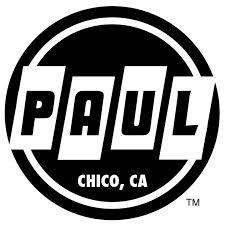 Hello. I'm sorry. Is it okay to manage your physical condition? Nutrition to hydration, as the hot and humid days continue every day, Let's go firmly and have a fun summer! ! By the way, today's brand has a very high design 「
Paul
I would like to introduce the parts. First of all, a little about "Paul". The place is Chico, a city in California. "Paul component engineering" is the official name The founder loves bicycles too much and works part -time at a motorcycle shop from high school. In college, he majored in mechanical engineering. Still a part -time job at a motorcycle shop. I feel attractive because such a bicycle lover is a product with my own soul. The product development standard is "functionality, durability, lightweight, beauty". The part that comes to mind at the beginning may be a crank. However, there are many other "dangerous" parts!
PAUL TALL & HANDSOME SEATPOST ¥ 13000 (+tax) Polish seat post! This item was the first thing I came to and came to see today! It's too beautiful! This is one word! Despite the simple design so far A seat post with a strong presence is quite indispensable.
Is it the magic of this "Paul" logo? What is the goodness of this item? 。 。 The functional side is also solid.
The saddle keeps well, Both design and functionality are compatible.
Please take a look at this beautiful seat post at the store. If you take it in your hand, you will understand better. Subsequently
PAUL Large Flange Truck Hub Front ¥ 18500 (+Tax) PAUL Large Flange Truck Hab Lear ¥ 20500 (+Tax) yes! This is also a beautiful item.
This is a photo of the state assembled as a wheel. In the staff, "Narumi Manager", "Q Bei -san" and "Bandai" use this hub. The biggest attraction of this hub is "reasonable" and "accurate" and "cool"! This is the result of this three beats. What you think by using it personally "The surroundings are very smooth." If the surroundings are smooth, it will help you ride a comfortable ride, so it is recommended!
If you can make a wheel using such an attractive hub The design is enhanced and the performance is good, so it is two birds with one stone. If you are thinking of a hand -based wheel, please consider it! Was it? "Paul" is a really attractive brand. "Paul" has such parts that give you a sense of luxury to your bicycle. Please take a look at the hand at the store! Well, today's weather forecast.
It seems that the unstable weather continues. Mummy. 。 。 Bandai
BROTURES OSAKA
BROTURES OSAKAの他の記事を読む
BROTURES OSAKA
1-19-22 Minamihorie, Nishi Ward, Osaka City
MAP
06-4391-3313
osaka@brotures.com
12:00-19:00 (no regular holidays)