Endful popular regardless of gender !! SE...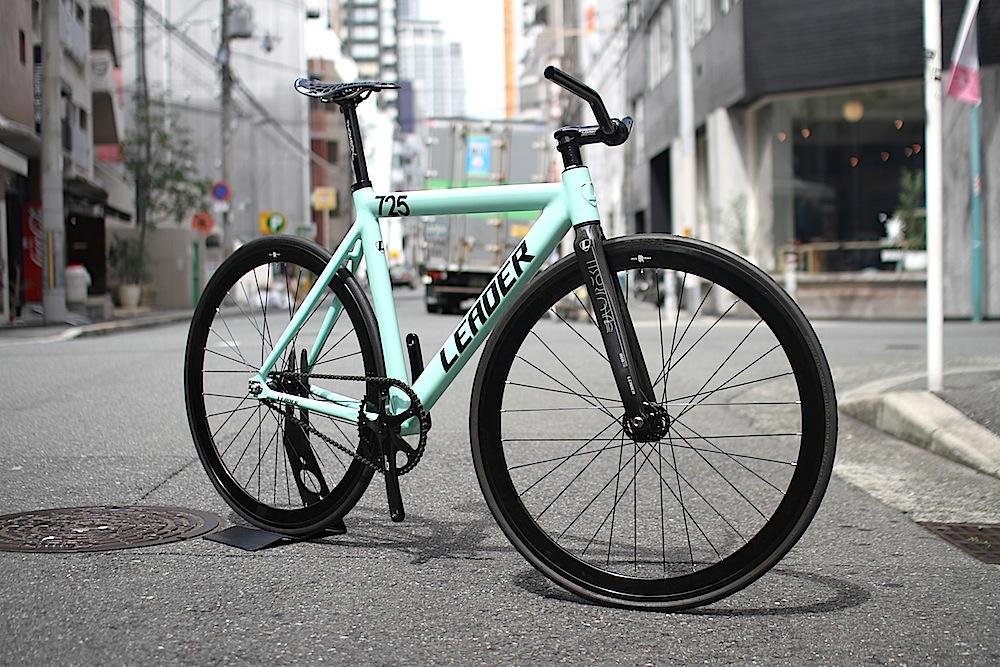 good evening!! Recently, the night is cool and it's okay without a cooler. Many people want to ride because they are cool!?!?!? With Custom Bike different from people when riding at night The staff will do their best to run in good shape. We look forward to your BROTURES. By the time it became cool Custom bike that I want to introduce SEA FORM GREEN Custom Bike, which is popular regardless of gender !! ・ Good frame that can ride fashionable regardless of gender ・ Refreshing and unprecedented color frame is good Such, It can be recommended for those who are looking for a bicycle now Refreshing, cute, coolness, frame with three beats Please see it because I did CUSTOM !!
The price of this Custom Bike is ¥ 201,000- (+tax) There is no other price for this quality. Above all, I made it with a coolness and a city ride. The parts used for this Custom Bike.
Handle
NITTO B260AA ¥ 4,330 - (+Tax)
STEM
Thomson ¥ 8,400- (+tax)
SADDLE
Tioga Spyder Twin Tail ¥ 13,000- (+Tax)
SeatPost
Thomson Elite ¥ 8,400- (+Tax)
WHEEL
BROTURES ALL DAY Front 16,000- (+tax)
Rear 18,000 - (+tax)
Among the parts introduced now I picked up this saddle this time !!
A saddle that pursues thorough lightness with the ride.
The lightness is 140g, which is surprisingly light.
It is a high -performance saddle released by Tioga.
As you can see, the breathability is outstanding moreover
Because it prevents shocks from being transmitted directly to the saddle
The ride comfort is outstanding regardless of look !!!
By setting this saddle, of course, it looks cool
There is no doubt that it will boost a comfortable ride.
How was this Custom Bike ?? Because the frame is refreshing and beautiful, the parts are solidified with Black. Finished in a balanced Custom Bike.
Even if you have difficulty paying at once BROTURES has a loan payment method Please feel free to call the staff !!! Example) 1 year payment calculation
We are waiting for you at BROTURES OSAKA !! U-KI.
BROTURES OSAKA
BROTURES OSAKAの他の記事を読む
BROTURES OSAKA
1-19-22 Minamihorie, Nishi Ward, Osaka City
MAP
06-4391-3313
osaka@brotures.com
12:00-19:00 (no regular holidays)