NEW frame follow -up! Cinelli X Mash "Par...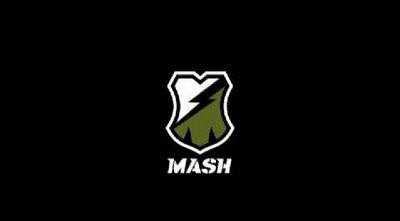 It was announced the other day Continuing from CINELLI MASH "Histogram 2015" This is also announced! in the first place
What is Cinelli X Mash?
With the largest Handbike brand of Italy, "CINELLI"
The legendary San Francisco crew "Mash" collaboration "Cienlli X Mash"
The Mash series, which has been around for four years, has designed an ideal frame by Mash and manufactured by CINELLI.
The design is sometimes designed by HUF and Benny Gold designers, Benny, and Mash owner Mike.
A leading crew that always goes to the forefront of the fist world, representing the aggressive front descending frame "Histograph".
from. 。
What is parallax?
CINELLI X MASH's new work in 2014.
Unlike traditional "Histogram", the frame design is also a more traditional track geometry.
Designed with a view to Street Crit (town race), which is often held overseas.
Adopted a tipper head tube that is currently becoming mainstream (changing the top and bottom size of the head tube to increase strength)
The fork offset is also designed to be 28mm and more compact than Histograph.
By using Columbus's finest aluminum tube "Air Plane", a little thicker
It ensures durability on the street, making it smoother.
And it was announced this time
"Histogram 2015" I told you the other day
Is a black and renewed image so far. Parallax, which was announced this time, also appeared in black and was a solid.
Charcoal graphic on black base. The release in the assembled state had a very impact.
CINELLI X MASH ROAD Drop Bar
PARALAX bar tape. It is also a tag that can tag CINELLI and MASH that can develop unified parts so far. The rear view is here.
The fastest at the end of 2014 is that you can sprint on the street with this motorcycle at the end of 2014. If you want to get it as soon as possible, and if you want to ride it faster than anyone, please make a reservation! By the way, here is "Parallax 2014"
Which do you like? We look forward to your inquiry and consultation. osaka@brotures.com [Vimeo] http://vimeo.com/84196771[/vimeo]
BROTURES OSAKA
BROTURES OSAKAの他の記事を読む
BROTURES OSAKA
1-19-22 Minamihorie, Nishi Ward, Osaka City
MAP
06-4391-3313
osaka@brotures.com
12:00-19:00 (no regular holidays)