DSNV ~ Master Piece ~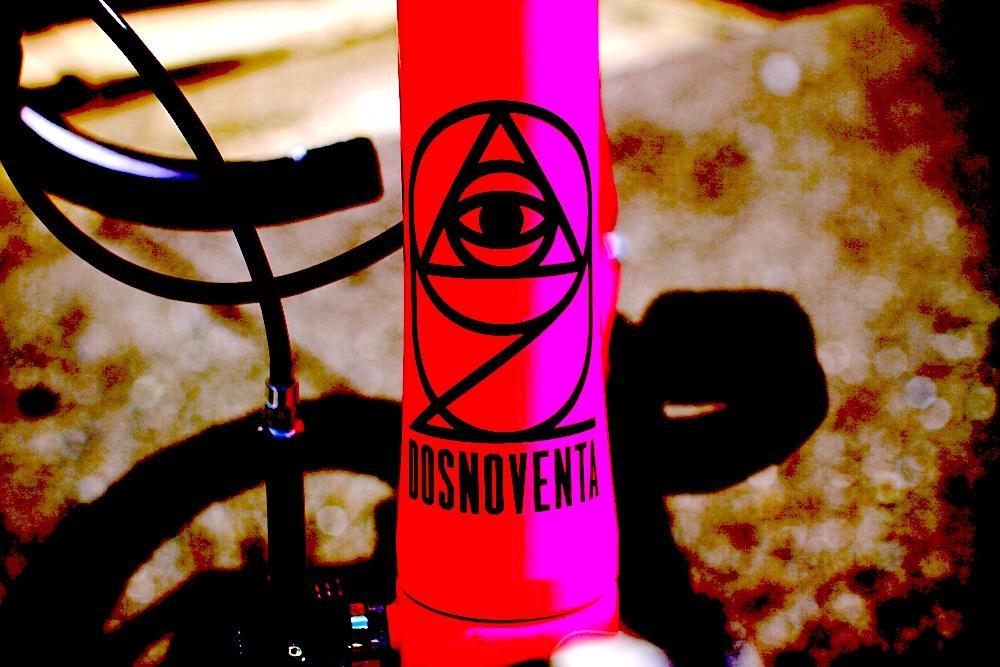 Good evening everyone. I'm sorry. Long time no see! I had a rest and returned home. I was riding a pink DOSNOVENTA at my parents' house. And today, I delivered the same bicycle as me, so I would like to introduce it.
DOSNOVENTA HOUSTON Custom completed car What do you think? If you use such high -spec parts HOUSTON increases presence!
This pink I like! It also shows a different side depending on how the light hits. The city called "HOUSTON" is
From the existence of Johnson Space Center
It is called Space City,
From the name, "HOUSTON frame" uses a logo like the photo! Is it an image of satellites around the earth? ? Anyway, I like this logo.
My favorite point is here! ! After all, this mark! The mark that associates "Freemason" is also the charm of Dosnoventa. Then, I would like to introduce a few parts.
BLB 90mm carbon rim
Use
PHILWOOD hub
It is a wheel that was assembled. Deep rim wheels are not only the impact of the appearance With the gyro effect generated, you can enjoy a comfortable ride by improving straight stability. It is loved by many riders because it has performance and design.
Also, this time I use a Philwood hub.
A special hub unique to handmade!
Anyway, it goes well. The combination of this hub and deep rim is irresistible! ! and
This also uses the same rim as the front wheel. The hub used for the rear wheel is "GREDDY MOHAWK". The person who touched this hub at the store would have been surprised! ! After all, the rotation is too smooth. I don't see any other good hubs around. The gorgeous appearance is also in "GREDDY". It is a very popular hub. There are not many such wonderful hubs. However, this GREDDY MOHAWK has been discontinued. That means. 。 。 。 It will be the last stock in BROTURES! ! ! If you are worried, go to the store as soon as possible!
The other parts are summarized in "FIZIK"! ! What do you think? The bicycle has a sense of unity. Recent FIZIK saddles are high in design. This "FIZIK TUNDRA M3" has a skull. It's cool!
This bicycle delivered this time is a masterpiece created by consulting with customers over a long time. We also want to make such a bicycle with our customers. If you are interested, please come to the store! ! By the way, this photo was just uploaded because the shadow was very beautiful. Then, the weather forecast.
There is a temperature difference from day and night, so please be careful about physical condition management! Dazzling
BROTURES OSAKA
BROTURES OSAKAの他の記事を読む
BROTURES OSAKA
1-19-22 Minamihorie, Nishi Ward, Osaka City
MAP
06-4391-3313
osaka@brotures.com
12:00-19:00 (no regular holidays)