Leader Bikes "The Cure" ~ a World without...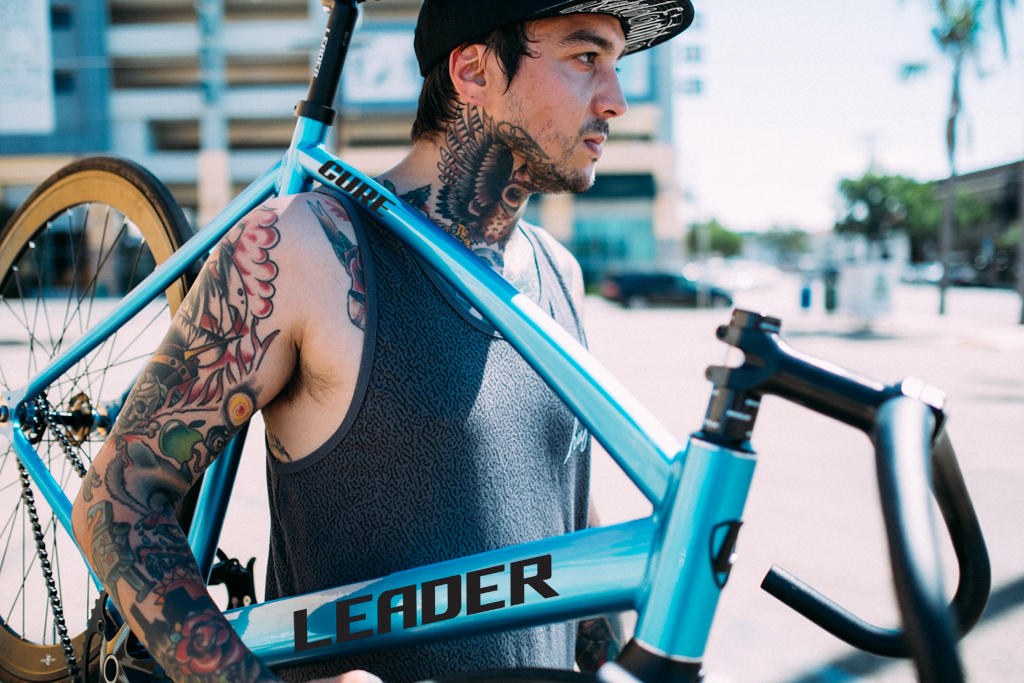 Shortly before a year, Leader Bike was founder, and C.E.O. Salvador Rombrosso was affected by pancreatic cancer. After the precision test, hospitalization and treatment were started at San Diego's UCSD cancer research facilities. Salvador's cancer, UCSD's Dr. Andrew Rowie, a well -known UCSD research, has been healed. Today, Salvador's cancer was completely cured, and he created a model called The Cure to dedicate to Dr. Andrew Lawy, who had cured the cancer. The "The Cure", which was created by a beautiful line, a downward pash and a geometry design, is not only in the United States, but also in Japan and Yoroppa, part of all the sales of this frame and completed car. Donated to doctors' new cancer research and treatment for therapeutic drugs. This is the painful feeling that the leader bike C.E.O., who was invaded by cancer, wandered through the edge of death, and was still saved by modern medical technology, "I want people who suffer from cancer to help alone in the future." CURE] In the fall of 2014, it will be released in Japan.
"Hope to heal all cancer patients" --Salvador Lombrosso
Note: The model is
Pierce The Veil
of
Tony Perry
。 He agreed with the Cure Project and specialized in shooting.
As a personal matter, my family, paternal, and maternal grandparents have died of cancer, and I am worried that my parents will always get cancer. So that loved ones can live a little longer To prevent important people as much as possible, Such personal thoughts are included in this project. With the evolution of modern medical care, many negative and ethical problems are increasing, It is universal to want a person to be in this world for as long as one person as a person. I am proud to return to such essence and be riding on Leader Bike. A Little Over Ayear Ago, Founder and Owner of Leader Bikeso Embarked on The TouGh Battle of Beating Pancreatic Cancer. Cancer Research Facilities of Ucsd in San Diego Immediately Began Administring Treatment. Dr. Andrew Lowy, a UCSD MOORES CANCER CENTER SURGEON WOHO IS RECOGNIZED WORLD WORLD WIDE FORLD FORLD FORLD FORLD FORLD FORLD WORLD FORLD FORLD some CURE SAL AND PUT HIM ON THE PATH TO RECOVERY. With the Leader Bikes "CURE" WHICH HAS DEDICATEDED TO Dr. Andrew Lowy. With Clean Lines Andd Pursuit Style Geometry, a Portion of the Proceeds from Sales of Every Leader Bikes Cure WiLL WILL Go to Funding Dr. AndRewy as the Continues His Research Into New Techniques and PracticeS in His Fight to Cure Cancer. Available This Fall at Your Local Leader Bikes Retailer.
BROTURES OSAKA
BROTURES OSAKAの他の記事を読む
BROTURES OSAKA
1-19-22 Minamihorie, Nishi Ward, Osaka City
MAP
06-4391-3313
osaka@brotures.com
12:00-19:00 (no regular holidays)