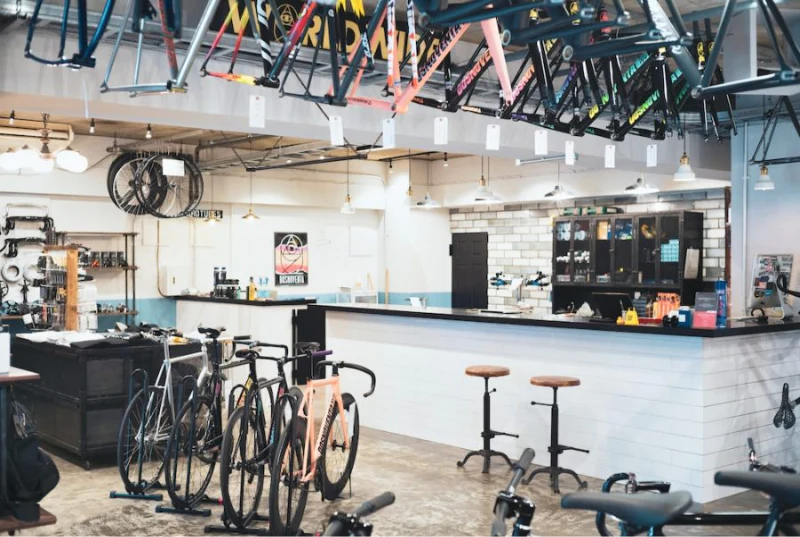 Zehi with Meriken parts.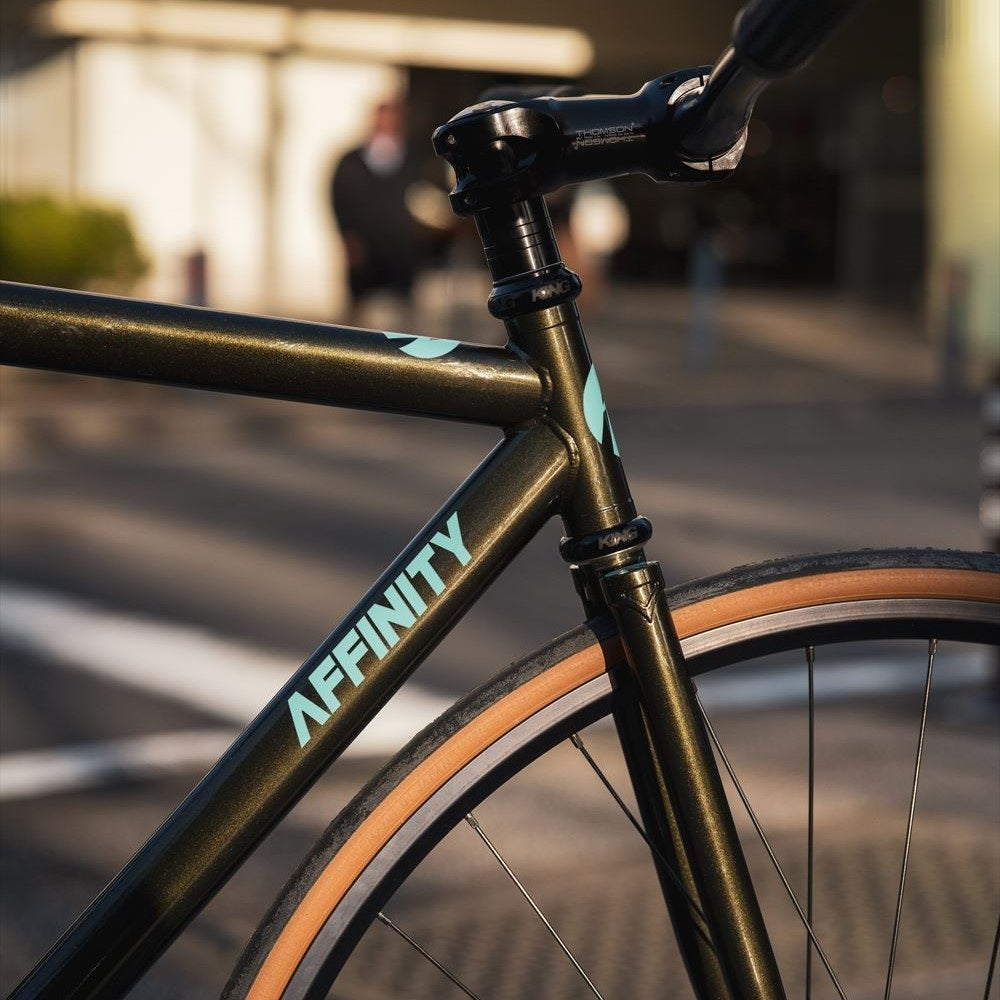 The new frame of Affinity for the first time in one year is excited. It is TOSHI from the side of the bro. Every time I get an exquisite coloring, and I'm worried about how to assemble it. But whatever it is, it's a NYC brand and the compatibility with American parts is a lot.
AFFINITY LO PRO "Dark Metallic Green"
It is an assemble with a standard USA brand, but is fresh at all. Everything, such as Philwood, Thomson, and Chris King, are all high -precision, sturdy, and beautiful. These are loved by riders around the world.
Stem: Thomson X4
Seat post: Thomson Elite
Head Parts: Chris King Nothreadset
Hub: Philwood High Flange Track Hub
Rim: Velocity A23
Crank: SRAM OMNIUM
Saddle: Fabric Scoop Race Flat
By the way, this is a "dark metallic green" tuna color of Japan Limited. Is it black at first glance? I think it is a fairly deep green. The color reflected by the amount of light also changes like a khaki, so it just tilts the frame and makes it awkward. I don't want to let go.
This extreme -front frame is so popular that it is rarely that "if there is no LO PRO, let's make another bike." Because there is no other bike like this. If you add the background of the brand, as well as the designs such as looks, you will definitely not be able to replace them. In addition to this, each color is available, so if you are interested, please do it as soon as possible. TOSHI
BROTURES YOKOHAMA
73-2 Yamashita-cho, Naka-ku, Yokohama-shi, Kanagawa
045-877-0974
yokohama@brotures.com
12:00~20:00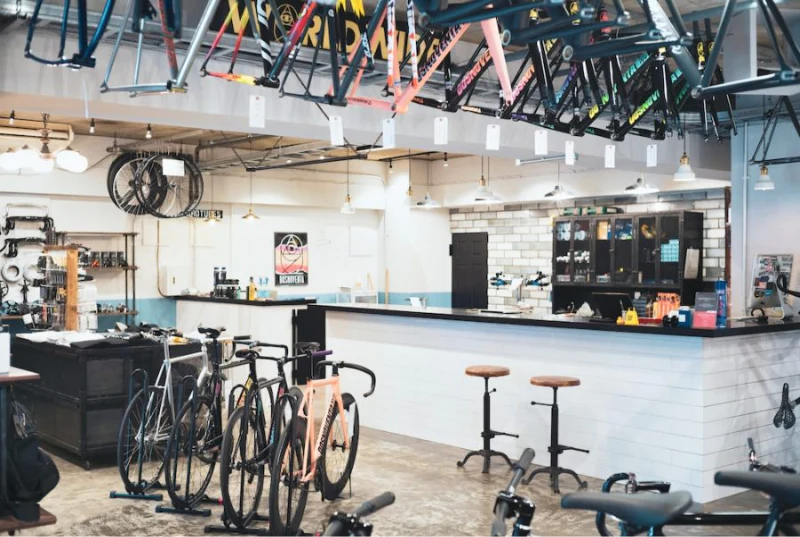 BROTURES YOKOHAMA
BROTURES YOKOHAMAの他の記事を読む
BROTURES YOKOHAMA
73-2 Yamashita-cho, Naka-ku, Yokohama
MAP
045-877-0974
yokohama@brotures.com
12:00-18:00 (no regular holidays)