Dig up a new frame.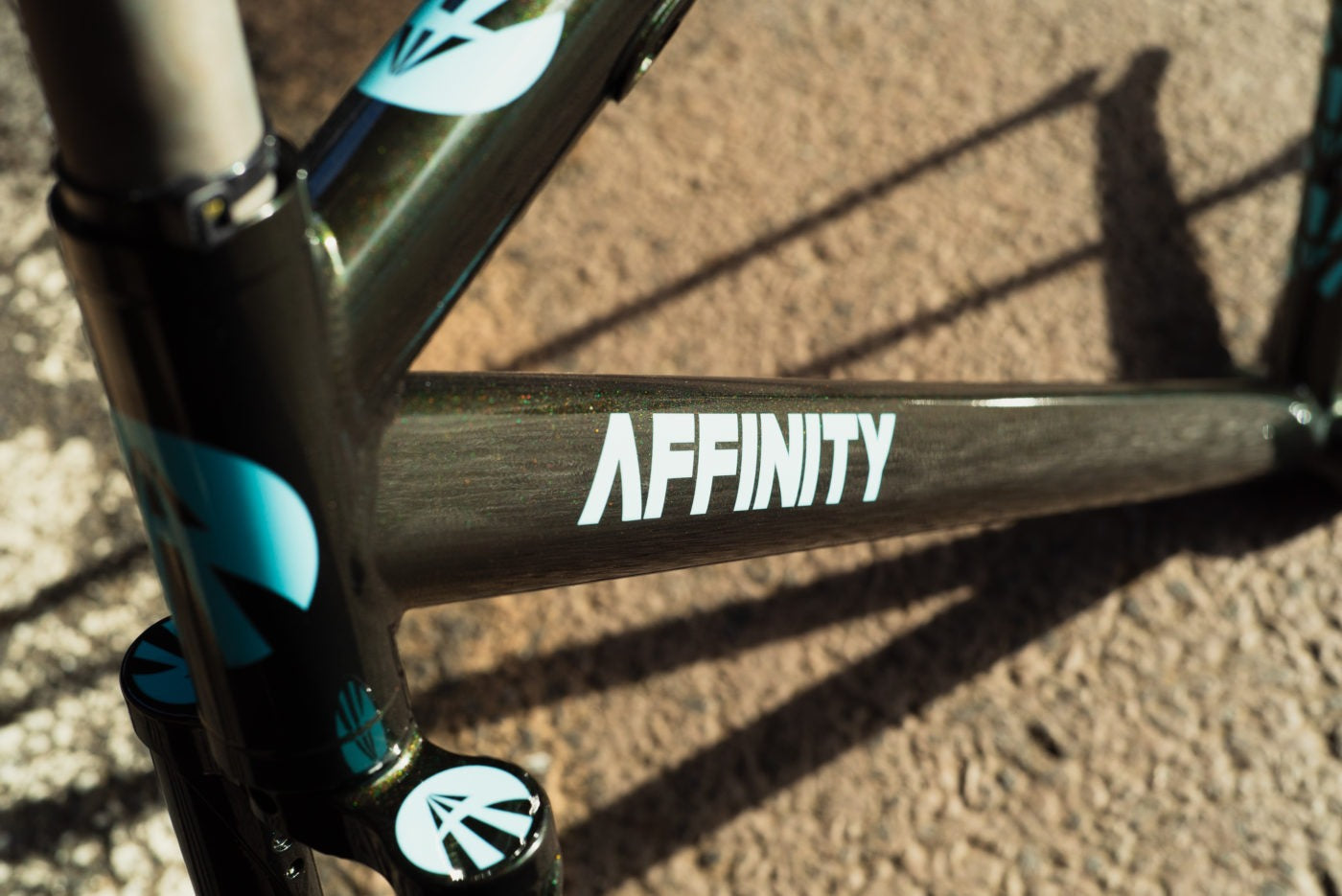 The long -awaited new collection makes the world noise"Affinity"。 Each color and models are introduced on each blog, so please check it out. This time, I will introduce LO PRO in JAPAN LIMITED color.
At first glance, it is close to black, but when it hits the light, a beautiful green comes out ◎ Please check it out at the store because it is a coloring that you do not see. LO PRO is a model that can be said to be the roots of "Affinity Cycles", which has been a lineup since the brand was founded in 2007. Top tubes, whose top tubes are down, attracts riders around the world and are still loved. This LO PRO was born by repeated testing with messenger who continues to run every day in New York, which is not an exaggeration to say the most severe street in the world.
The top tube is a special Japanese specification with an international cable guide for the rear brake! You can perfectly use on the street without impairing the simple and beautiful looks of a track bike.
There are few frames that have been pashed so far. Furthermore, there are fewer frames that have been completed so far. It is no exaggeration to say that LO PRO is a kind of completed form. If you are obsessed with this charm, don't miss this opportunity. Affinity is expected to be sold out early as last time. The last time was sold out, so if you are considering it, please be as soon as possible !!
Then.
https://brotures.com/146635
↓ Click here for inquiries ↓
BROTURES KICHIJOJI
BROTURES KICHIJOJIの他の記事を読む
BROTURES KICHIJOJI
1-1-2 Kichijoji Kitamachi, Musashino City, Tokyo
MAP
0422-27-6155
kichijoji@brotures.com
Weekdays/12:00~18:00 (no regular holidays) Saturdays, Sundays, and holidays/10:00~18:00