Samurai Masters Moulesterler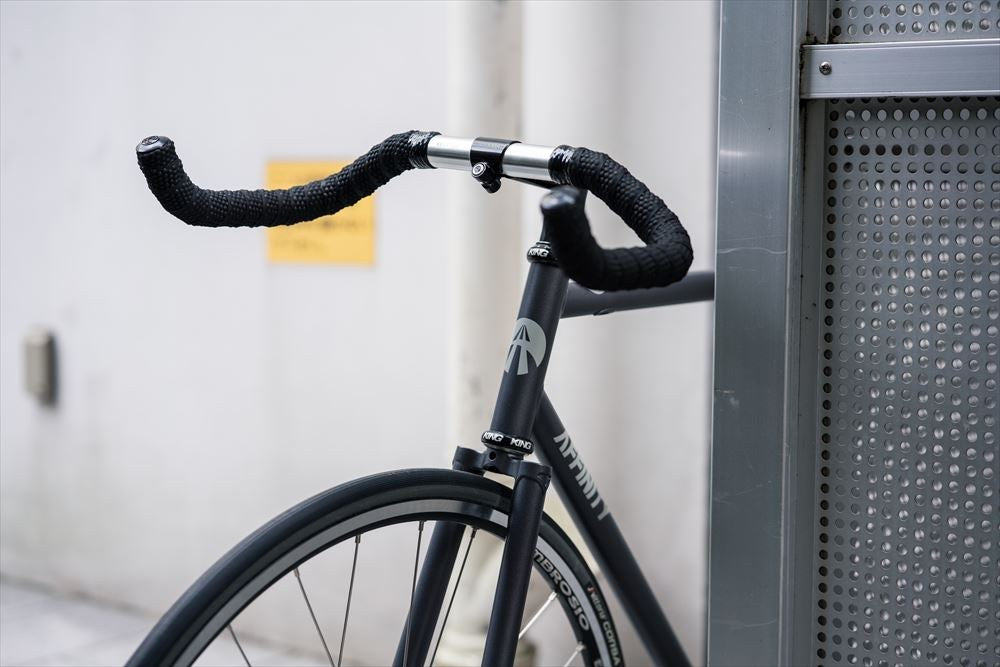 I like the word Amepon. Americanized Japanese. Feeling that Japanese lifestyles are getting richer by eating only the favorite places of American culture. But vice versa, even Americans like Japan.
AFFINITY CYCLES Metropolitan "Champagne Gold / Japan Limited" ¥ 84,000-
AFFINITY CYCLES Metropolitan "Film Grain" ¥ 84,000-
The Metropolitan of Affinity Cycles that arrived yesterday reminds me of that. A frame inspired by Japan -specific bicycle competition "bicycle racing". A competition that is extremely popular as "Keirin" in the United States. One of the factors is the beauty of bicycles that are called NJS and loved locally.
If you have such a backbone, it is not a parent and a mechanic heart to assemble with the Japanese brand. The simple and beautiful frame is well -sharpened like a Japanese -like and sharp part. If NJS was formal, I put it in a semi -formal drop.
Sugino crank
On
Shimano hub
。 This is Yokozuna in the east and west. The parts made just to win the race may be dignified.
Another brand that can't be removed is a knit. If it is limited to the handle of the fix, I think it is probably the most used manufacturer in the world. again,
MT31 Side Clamp Stem
Is a stem pursuing the slender and beautiful silhouette unique to chromoly to the limit. The column spacer is also more beautiful when combined with chromoly.
It's a delicate bicycle, but there is an atmosphere that only has a chromoly bike. Metropolitan with a slender and beautiful silhouette unique to chromoly, "Keirin" geometry, and "Affinity Cycles" design essence. A special Japanese specification with a brake mounting hole both before and after, and an Internal cable guide for the rear brake is provided on the top tube. I feel like I'm going around here. I think it is a piste that you can enjoy long and carefully. The metropolitan introduced today is 84,000 yen for a frame set. The order of the completed car is about 190,000 yen ~. Please feel free to consult about stock status and quotes by e -mail or telephone. Junki
BROTURES YOKOHAMA
73-2 Yamashita-cho, Naka-ku, Yokohama-shi, Kanagawa
045-877-0974
yokohama@brotures.com
12:00~20:00

BROTURES OSAKA
BROTURES OSAKAの他の記事を読む
BROTURES OSAKA
1-19-22 Minamihorie, Nishi Ward, Osaka City
MAP
06-4391-3313
osaka@brotures.com
12:00-19:00 (no regular holidays)