Popular "BLB NOTORIOUS 90" Custom complet...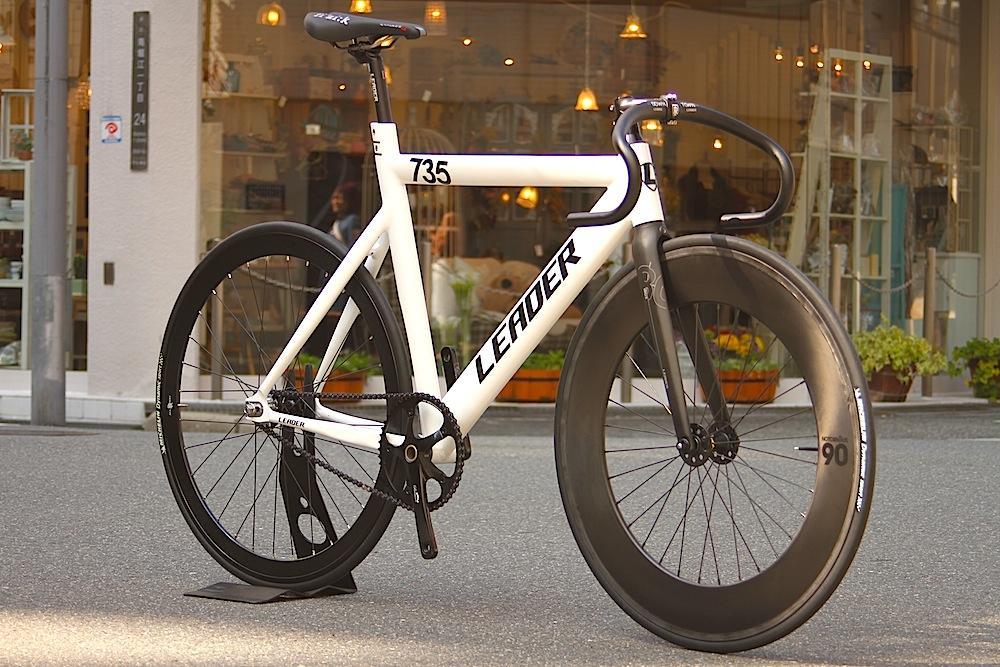 Good evening!!! Today, when making a custom completed car, it is very popular with customers I customized the wheel that gives an impact on the appearance Introducing Leader Bike 735TR White. Leader Bike 735TR White Custom Bike
I tried a simple and standard custom. Today we spot the front wheel "BLB Notorious 90 Carbon Rim" I would like to tell you that it is not just cool look!
It is a 90mm deep rim that has both impact and lightness. By customizing this wheel, of course, it looks cool. BROTURES is a recommended wheel because it is excellent in terms of performance !! This wheel is created by centrifugal force The driving will be stable so it will realize a comfortable ride. In addition, there are plenty of colors, so you can choose your favorite color. There is no doubt that the original feeling will come out.
It is good to have a simple impact such as Black It's also fashionable to add color and make it more noticeable !!!
Yosuke Kubotsuka is also a favorite !!! Also this wheel You can choose hubs, spokes, and nipples as you like. example) BLB Nototious 90 Carbon RIM ¥ 50,000- (+tax) + Spoke ¥ 3,000 - (+tax) + Hub ¥ ●●●●● - (+TAX) + Carbon assembly wage ¥ 5,000- (+tax) And the total price is determined. If you assemble at the lowest price, it will be $ 63,000- (+tax). If you are interested, please contact the staff.
BROTURES ALLDAY 42mmrim ¥ 18,000- (+tax)
Leader Bikes Down Town ¥ 7,000- (+Tax)
Ritchey WCS 4AXIS 90mm ¥ 10,000- (+Tax)
Fizi: K VERSUS ANTARES KIUM ¥ 17,880 - (+Tax)
Leader Bikes AI SeatPost 27.2mm ¥ 4,200 - (+Tax)
BROTURES RIP CRANK ¥ 21,000- (+Tax)
Today's custom bike is simple. If you are planning to build a custom completed car I would be glad if you could refer to it. Leader Bike 735TR White Custom Bike ¥ 265000- (+Tax)
There is also a loan in the payment method Please feel free to tell me !!!!! Example) Payment method for one and a half years
We are waiting for you tomorrow at BROTURES OSAKA.
U-KI.
BROTURES OSAKA
BROTURES OSAKAの他の記事を読む
BROTURES OSAKA
1-19-22 Minamihorie, Nishi Ward, Osaka City
MAP
06-4391-3313
osaka@brotures.com
12:00-19:00 (no regular holidays)