Is this weight anymore?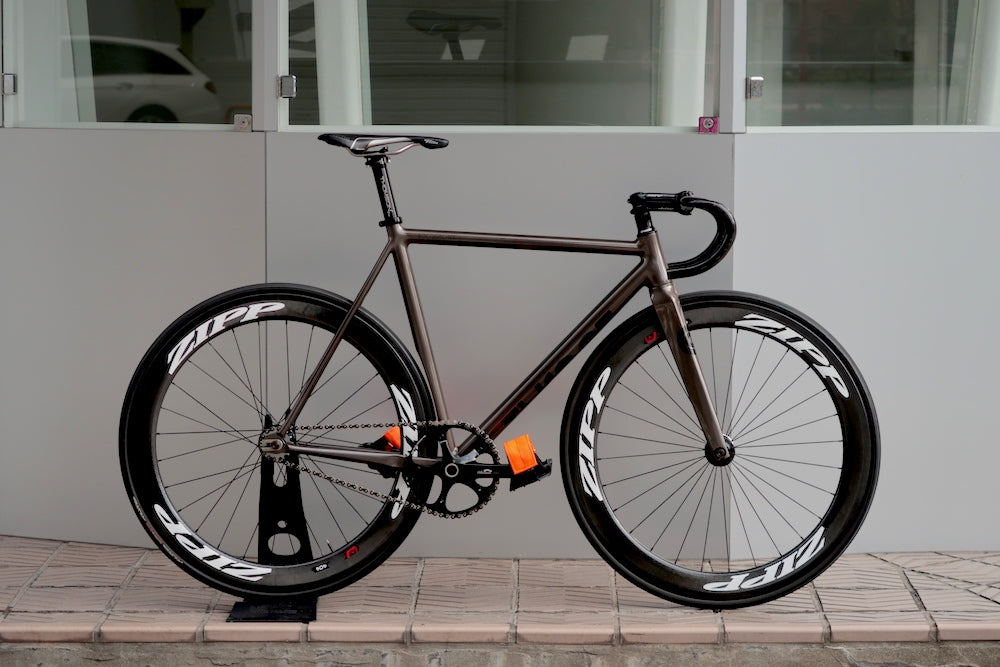 Hello This year has only been a few remaining. Today is the custom of the industry's lightest frame, "Kagero".
Tyrant Bikes Kagero Complete Bike ¥ 205,000 (+Tax)
This kagero, the frame alone is 1.6kg! ! At this point, it is already a monster class. This frame using 7046 aluminum is hard anyway. It is the lightness realized because of its hardness. If you get on such a light frame, let's go lightly. By the way, this custom, Don!
It's shit light. Its weight, about 6.8kg!
You can lift with a margin with one hand. Light like a small dog. smile Is it okay with such lightness? It will be Please be assured, okay. The ZIPP wheels set before and after are of course carbon. Light and strong. That is the carbon.
ZIPP 404 FirecRest WHEEL ¥ 120,500 (+tax)
FirecRest technology, which offers the best aerodynamics, enables stable handling that is unlikely to be a 58mm height. High -performance all -round wheels that can handle various situations such as sprints, high -speed cruising, and up and down courses. He has the highest usage of professional players and has won many titles, including the Grand Tour stage champion, ITU triathlon, and the Iron Man World Championships.
Ultra -lightweight almystem of ZIPP on the stem. The handle is very soft among various carbon and absorbs vibration and shock transmitted from the ground. Thomson carbon drop bar. There is also a groove that crawls the brake hose for attaching a bracket brake. It is a wonderful gem with good grip.
Use Thonson for the seat post. This area is safe.
Thomson Carbon Road Dropbar ¥ 30,000 (+Tax)
Thomson Elite SeatPost ¥ 11,000 (+Tax)
It's pretty cool, cool. But it is cool to put it together so chic, but there is no personality. So this time, the color of the orange using a pedal strap!
YNOT pedal strap
¥ 6,800 (+tax)
Just add this one color to change the atmosphere. It's a city ride and why don't you go to fashion? Finally, if you make a loan 24 times in this custom,
You can ride it like this, so please do it! ! Ren BROTURES OSAKA 1-19-22 Minamihorie, Nishi-ku, Osaka 06-4391-3313 OSAKA@brotures.com
BROTURES OSAKA
BROTURES OSAKAの他の記事を読む
BROTURES OSAKA
1-19-22 Minamihorie, Nishi Ward, Osaka City
MAP
06-4391-3313
osaka@brotures.com
12:00-19:00 (no regular holidays)