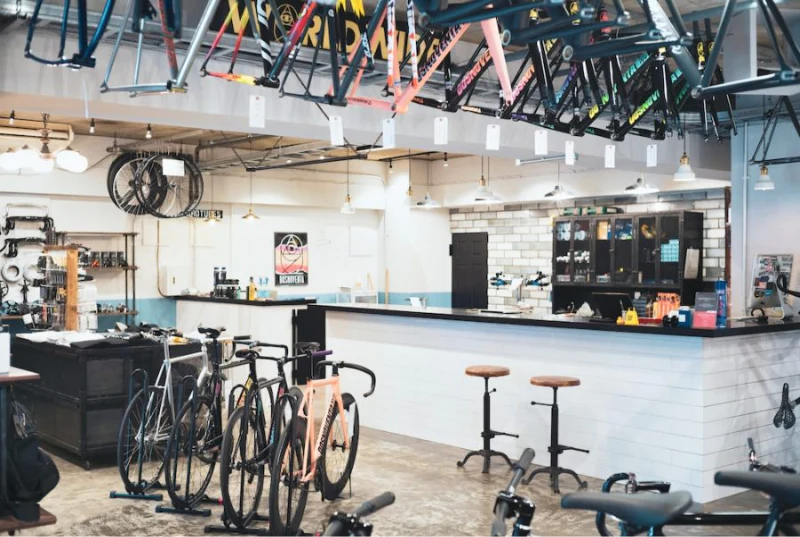 Date man rides the fix in a suit.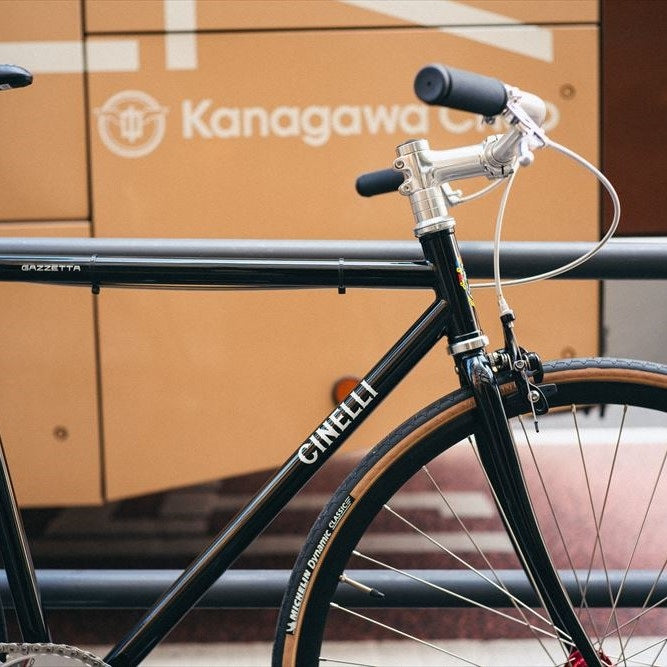 I think a piste bike is a very suitable bicycle for city riding. If you follow the original, it will be derived for competition, but you can ride with a setting that matches your style because there are few rules for custom. The point is also higher than other bicycles that are more maintenance. Above all, simple and stylish! This is important.
CINELLI GAZZETTA
Recently, the number of people who use the fixes for commuting and school has increased, and we will request a variety of customs. The key is how much stress can be used. I recommend such a custom that you can ride in a suit.
This Nitto B354 is convenient because the handle can be used in a relaxed posture, as well as a long handle, so it is easy to attach various things such as bells, lights, drinks and smartphone holders. It is a perfect one for commuter bikes for convenience.
NITTO B354 HERON BAR ¥ 3,900-
If you ride on a daily basis, there is nothing better than mechanical troubles. Then the hub will be decided by Philwood. The saddle is also a selection of all -rubber seats, Cambium All Weather. It is a fixie bike that is easy to maintain, but this has become even less troublesome.
PHILWOOD LOW FRANGE HUB RED
Brooks Cambium All Weather C17 CURVED
And it was finished with a slightly classical look that suits a suit. The wire of the brake on the side skin tires was also sticking with Nissen silver. It became a fashionable one like CINELLI of Italian brand. I really like it. Run through the crowded train of Gyugyu with a cool face. In this case, it is good to ride more freely with free gear. It is a perfect motorcycle for a lifestyle that has been released from various stress more comfortably than running. TOSHI
BROTURES YOKOHAMA
73-2 Yamashita-cho, Naka-ku, Yokohama-shi, Kanagawa
045-877-0974
yokohama@brotures.com
12:00~20:00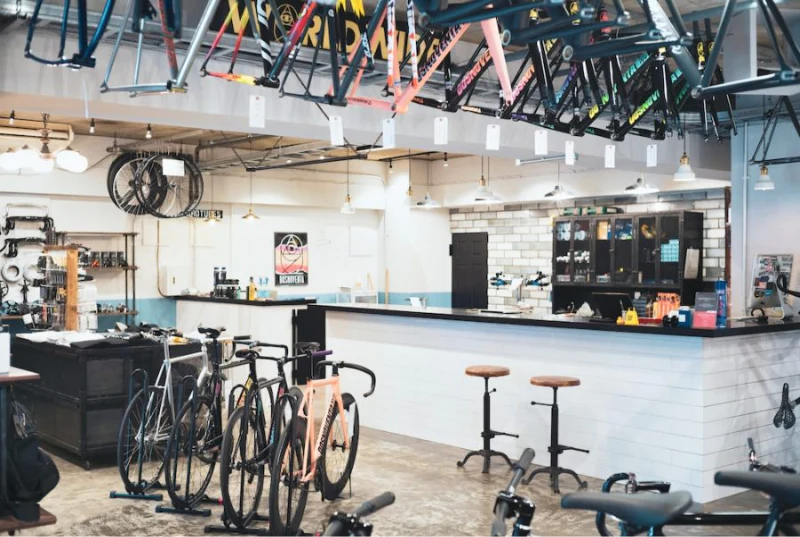 BROTURES YOKOHAMA
BROTURES YOKOHAMAの他の記事を読む
BROTURES YOKOHAMA
73-2 Yamashita-cho, Naka-ku, Yokohama
MAP
045-877-0974
yokohama@brotures.com
12:00-18:00 (no regular holidays)