The story of the seagull handle and Affin...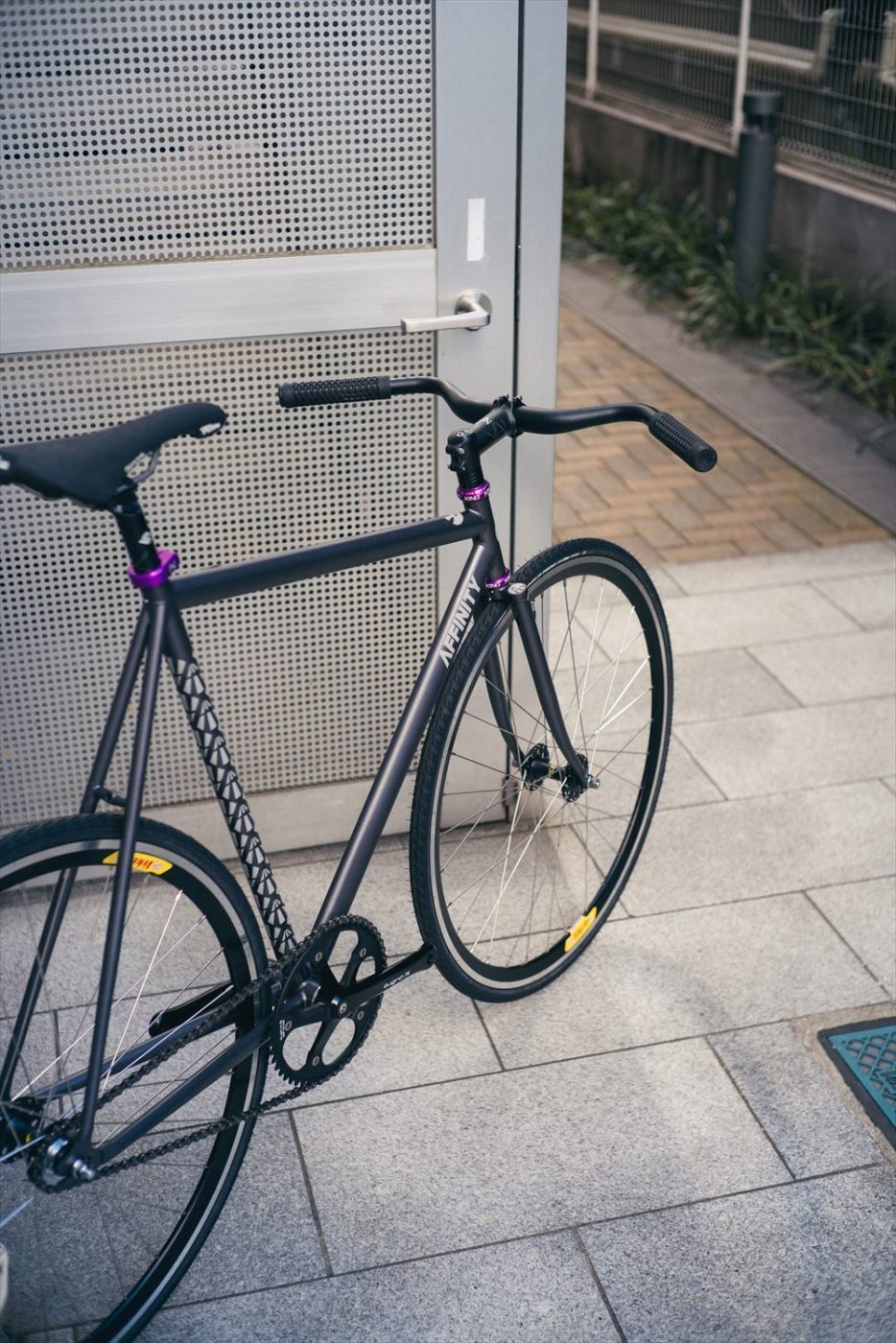 I like this kind of handle.
It is a so -called "seagull handle". Depending on the thing, it is a gorgeous or a vulture, but various names are given, Does this kind of bird -like handle pass by a seagull handle? Is the corner of the corner? But I think it will be possible with "Kamohan".
There are quite a few kinds of seagull handles, from the one for the city cycle to the cross -country (MTB). Well, you can usually use anything for the fix. I wonder if the chromoly frame looks better than aluminum or carbon.
Basically, it is easy to take a relaxing position, so the handle for those who want to ride comfortably. This is a semi -drop system, but it is also addicted to the offensive look. A good example of Affinity Lopro. But this will be like this if this person uses it.
014 - Mash 2015 --Matt Reyes
from
Mash Transit Productions
ON
Vimeo
. Matt Reyes part, which was the most response to Mash 2015. It's so cool and cool. For the time being, you want to skid with foot brake (do you have a name on the trick?)
If you look at the video, you can see the purpose of this LO PRO custom this time. Velocty rims and landner tires. It's a motorcycle for those who want to run out of style, not the one who wants to run.
AFFINITY LO PRO CUSTOM BIKE Reference price 260,000 yen
Affinity is a basic frame sale, so you can build a completed car anyway. It depends on your imagination. Playing in color is the beginning. You can choose the handle, wheels, cranks, saddles, and freely. In general, it may not be as well -known as Leader now, but it is a brand that is as iconic. The ride is a quick image like a so -called piste, so even beginners and road users
This is one of the recommended ones for those who want to ride a "fixie".
Please feel free to consult and ask questions by phone or email. Junki
BROTURES YOKOHAMA
73-2 Yamashita-cho, Naka-ku, Yokohama-shi, Kanagawa
045-877-0974
yokohama@brotures.com
12:00~20:00

BROTURES OSAKA
BROTURES OSAKAの他の記事を読む
BROTURES OSAKA
1-19-22 Minamihorie, Nishi Ward, Osaka City
MAP
06-4391-3313
osaka@brotures.com
12:00-19:00 (no regular holidays)