Shopping Rapid Specifications -Commuter C...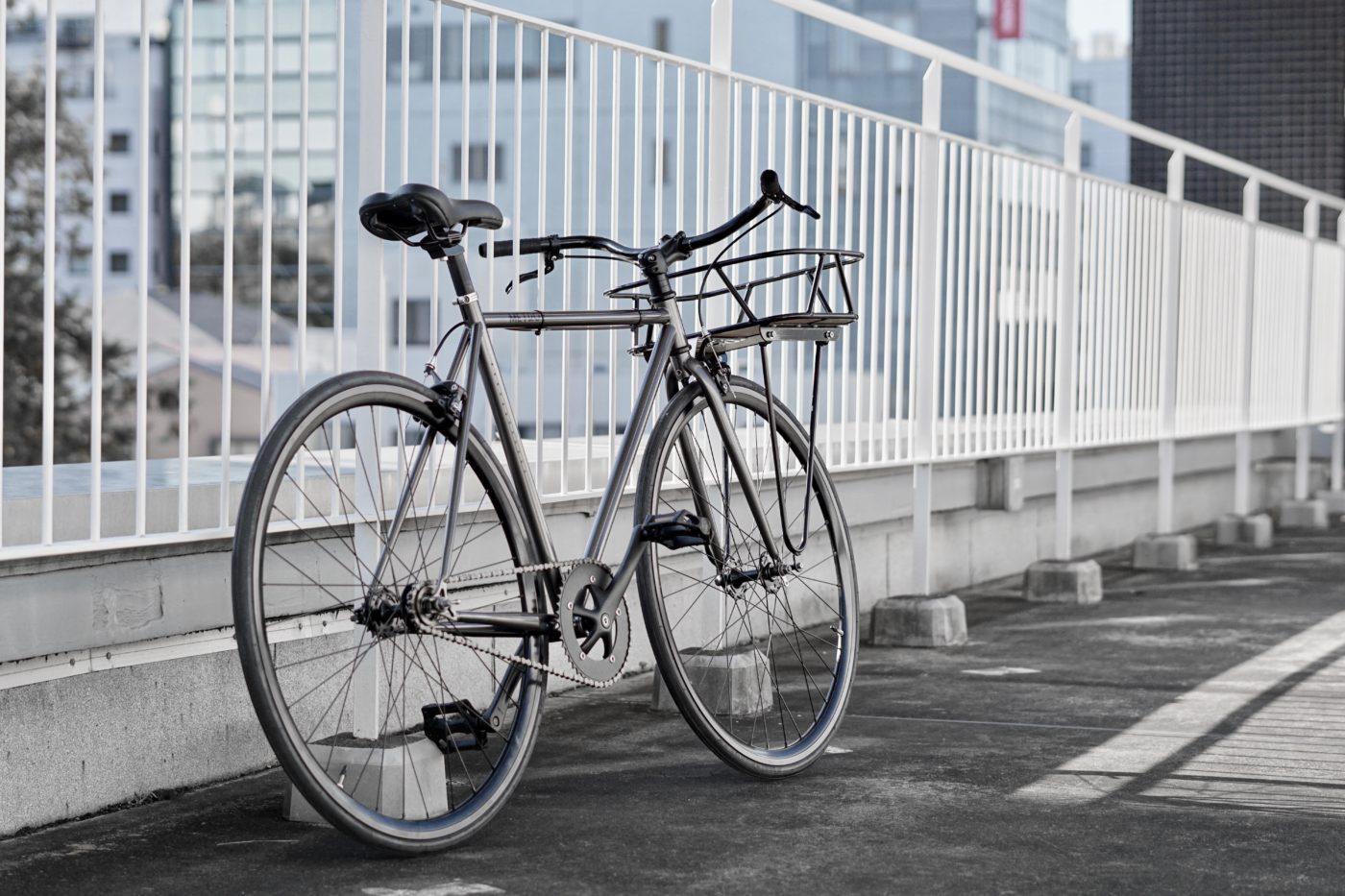 In the middle of January, I think the full -fledged cold weather of midwinter that stabs the skin will begin. It looks like it's snowing again tonight. By the way, it's too cold to ride a bicycle, but I'd like to introduce a hard -speed commuting commuting commuting with a basket that I assembled about two months ago.
Local Bikes Metro Commuter Custom
Comprete / ¥ 82,000- (+tax)
Los Angeles brand Local Bikes is from its slender and simple looks and prices that are relatively easy to get in the piste bike. It is a very popular motorcycle for customers who want a stylish town ride bicycle as well as the fixie bike bicycle. The base car
Like this
LOCAL BIKE METRO COMPLETE BIKE ¥ 68,000 (+Tax)
(← Click to access the link to the link)
The chromoly frame, which has a very attractive silhouette, is very good as a custom base. Of course, even in the condition of the normal completed car linked above, it is cool, but by adding it, the better will increase. This time I customized the bracket, so -called basket. I attached a GAMOH front carrier to Local Bikes Metro and made a commuter bike that allows you to ride Gokigen, from daily commuting to loose cycling on weekends.
In a normal car, it has a bullhorn handle, and it is a bicycle that can run with a forward leaning posture, but the handle is replaced with a promenard bar so that you can get on a tired posture.
'' Commuter bike '', as the name suggests, refers to highly convenient commuter bicycles suitable for commuting and daily shopping, and the well -used custom is based on sports cars such as fixes and MTB. Welcome It is a bicycle that can be attached to the front truck and the front basket so that you can load your luggage, attach the promenade handle so that you can ride it in a comfortable posture, and run around as a sports car while emphasizing comfort.
Because it is a little smaller size, it is a unisex unit that men and women as well as women can ride. Please feel free to contact us for size consultation! This is a piste bike that wants you to take a fast and comfortable bicycle for commuting, or want to go cycling on a slightly good bicycle on holidays. If you are interested in this body, please feel free to contact Brotures Kichijoji. Then we are waiting at the store today.
---
Brotures Kichijoji has been constantly uploading used parts and vehicles that you have purchased every day for mail order.
To our mail order siteYou can access here.(← Click to access to the link)
Encounter with used parts may come out, and what you want.
BROTURES KICHIJOJI 1-1-2 Kichijoji Kita-cho, Musashino-shi, Tokyo 0422-27-6155 kichijoji@brotures.com 12: 00 ~ 20: 00 (no regular holidays)
BROTURES KICHIJOJI
BROTURES KICHIJOJIの他の記事を読む
BROTURES KICHIJOJI
1-1-2 Kichijoji Kitamachi, Musashino City, Tokyo
MAP
0422-27-6155
kichijoji@brotures.com
Weekdays/12:00~18:00 (no regular holidays) Saturdays, Sundays, and holidays/10:00~18:00