How to play the old and modern East West ...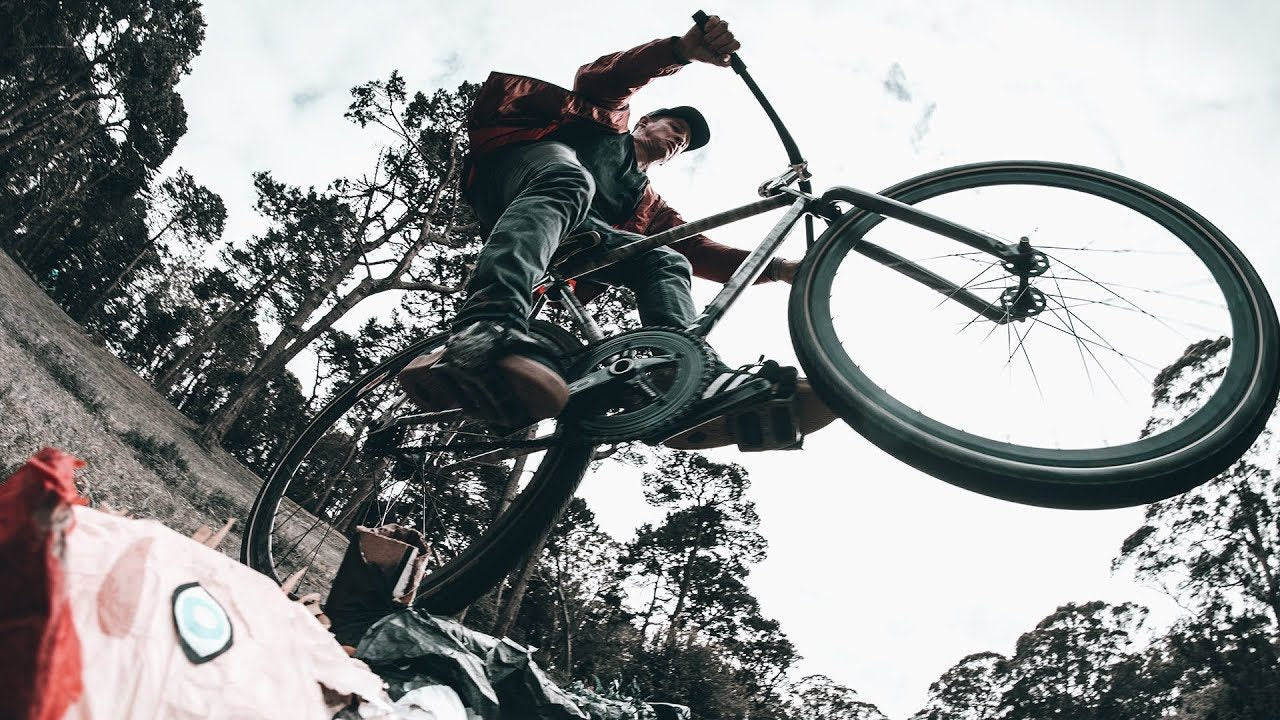 How long has it been since the fixation is generally spread? About 15 years? 13 years if you count from the first MASH from Japan? At that time, the last street culture was called, but it is surprising to be a kind of genre of sports bikes, not a transient boom, and has become a kind of genre of sports bikes beyond street culture. What? Suddenly, I thought that, so today, let's follow the transition of how to play the fix.
Mash you know. The spread of pisto culture in Japan will be around this time. At that time, I started watching this video. Anyway, it was cool to ride this ultimate simple bicycle. It was a part of fashion and an icon. I think the SKID invention (naming?) Was great. How do you stop without a brake? I thought normally. Na Ki's ad was removed, entertainers were caught, and it became a social problem. I personally still like how to ride this time.
In this way, you can play FGFS (Fixed Gear Free Style). How to play with the tricks. I thought, "I can fly a pin!" A 26 -inch wheel comes out, and it's a bit like a BMX, but there are some tricks that can only be done with fixed gear. Well, I haven't been there very much, so please ask a specialty Ayum Dai -sensei for detailed stories.
In the mid -10's, messengers' stray racing (Ahraycat) will become full -scale, and global criterium races will be held. Major bicycle manufacturers also participate in the race one after another, making it a little road bike -like atmosphere. The end user has also been influenced, and the number of people who look at carbon parts and the performance of bicycles has increased. This direction is still continuing and I want to run early in the fabric! It feels like I'm back to the place.
Well, this is recently. Track Lo Cross. Is it the flow from the cyclocross and what? Play that runs on a bad road with a fix. Although it has not been recognized yet, it is definitely established in Japan. I think that the bad feeling in a good way, "Isn't it okay to do that?"
---
It is such a tracro, but it is still a developing way of playing, so even if you want to do it, there are no parts. The most important thing seems to be gloves, but it doesn't matter if you don't have a chari that you can ride. First of all, there is no frame that can wear thick tires. In the early days, there are many forks in the existing Traqua Kaframe. Recently, the SQUID that came out and brought in is just for that. https://brotures.com/blogs/store-blog/149538 However, it is difficult to get it.
Cinelli Tutto Frame Set ¥ 90,000- Come there, this tutto frame is just the perfect one. In terms of concept, it is a frame where all customs can be enjoyed from track racing to commuter in a single way.
It looks like this if you assemble with off -road specifications like traclo.
Conversely, if it looks like an on -road race.
For example, if it is an orthodox pistle style.
What I like is a commuter style.
---
You can see that it is a really multi -frame? I think you can play for the next 5 years with one kore.
CINELLI TUTTO completed car ¥ 125,000-
The color is gray and the last two colors. There are some finished cars that are easy to get, so it is recommended not only for those who want to do it, but also for those who want to commute every day or trick. In recent years, the popular chromoly frame is also increasing, so as a second bike! Junki
BROTURES YOKOHAMA
73-2 Yamashita-cho, Naka-ku, Yokohama-shi, Kanagawa
045-877-0974
yokohama@brotures.com
12:00~20:00

BROTURES OSAKA
BROTURES OSAKAの他の記事を読む
BROTURES OSAKA
1-19-22 Minamihorie, Nishi Ward, Osaka City
MAP
06-4391-3313
osaka@brotures.com
12:00-19:00 (no regular holidays)