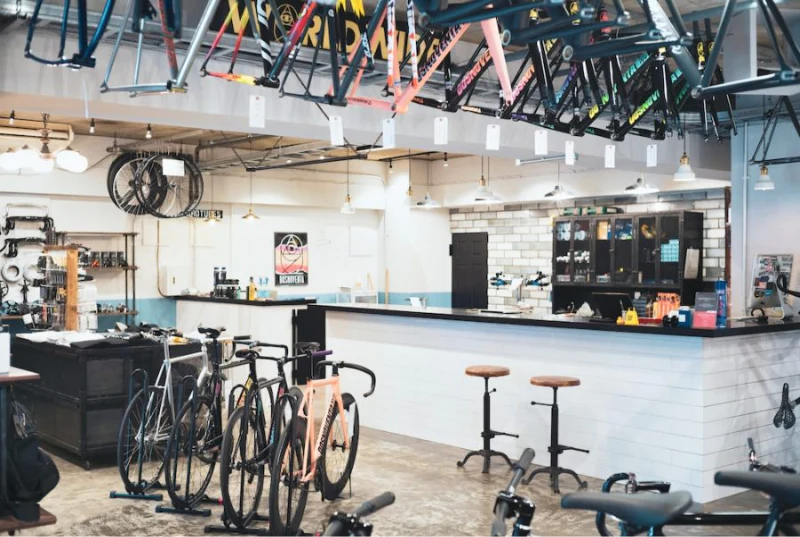 If you get lost in your first custom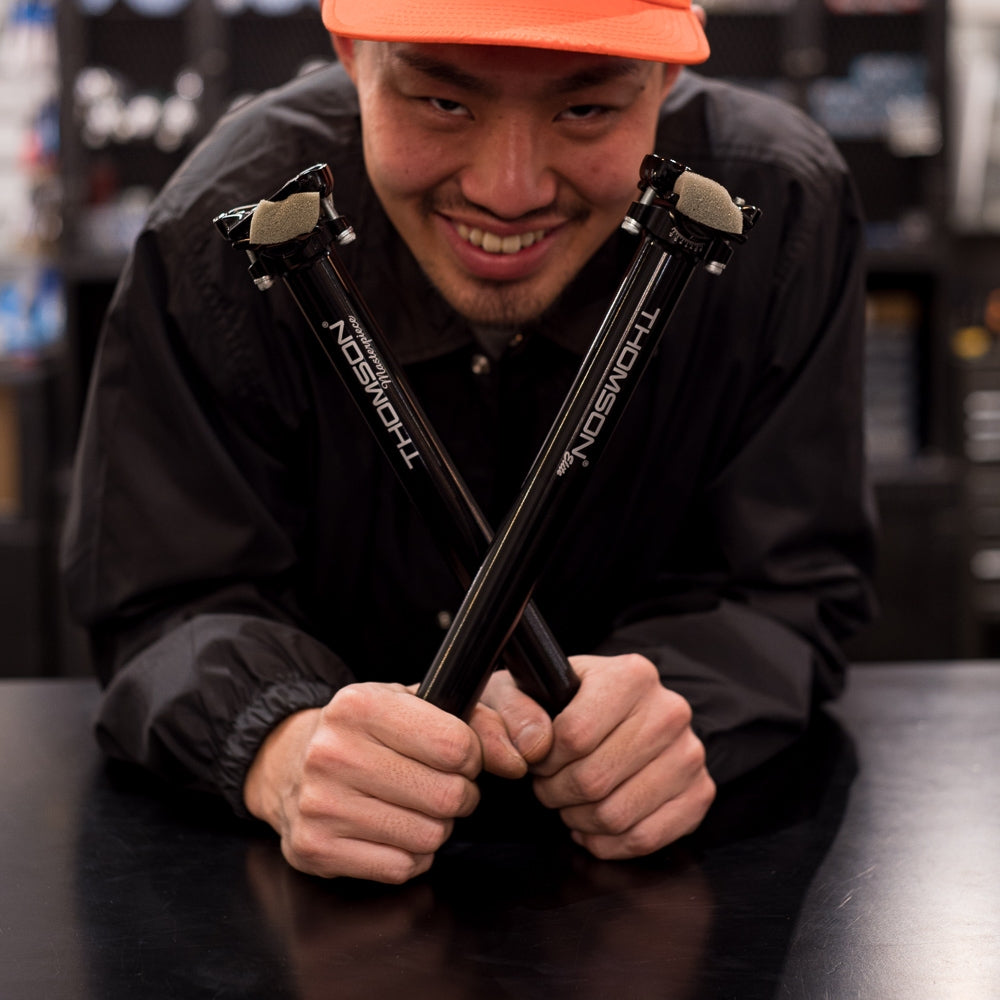 The piste bike I finally got. Many people ride for a while and want to customize it soon. I just don't know where to custom. Well, I hear what to do. I personally recommend the custom is to try it with a brand that can be unified with handle, stem, and seat post. It is difficult to make it difficult to do the next custom, and above all, it is easy to finish because the body has a sense of unity. It is also a miso that the ride changes unexpectedly, so it is easy to experience.
What I would recommend here is "Thomson" It is a popular brand with reliable accuracy and excellent cospa using high cutting technology that can be used by aircraft. Made in USA is also perfect for those who like American things.
Thomson
Today is about Thomson's seat post.
There are two grades in Thomson's seat post. Standard model
"Elite"
High -grade model
"Master Piece"
It looks almost the same, but the difference is its weight.
Thomson Elite ¥ 11,000 (+tax)
Thomson Master Piece ¥ 18,000 (+tax)
The handle, stem, and seat posts are surprisingly heavy because of the parts attached to the finished car. There is an opinion as a bicycle shop's view that the amount of the finished car is dropped in such a place. However, this is not the case with Thomson, which is releasing parts separately. Master Piece (photo right), which is the same as the stunned model (left photo), which is a stunned model that is lighter while strengthening the inner diameter in the vertical direction.
Of course, as it is lighter, it becomes thinner. However, Thomson assumes a hard trail ride and cross -country driving, and is basically a lifetime. I've never heard that the seat post of THOMSON has broken. The difference between Elite and Masterpiece is about 40g. If the area around the saddle, which is heavy when shaking a motorcycle, becomes 40g at a stretch, the operation will be completely different. The price difference between the two is ¥ 7,000. In my experience, it will not be easy to upgrade to Master Piece after buying Elite. This time it was at the center of the seat post, but Thomson is highly recommended for handle and stem. It will be introduced again next time! Adactch
BROTURES YOKOHAMA
73-2 Yamashita-cho, Naka-ku, Yokohama-shi, Kanagawa
045-877-0974
yokohama@brotures.com
12:00~20:00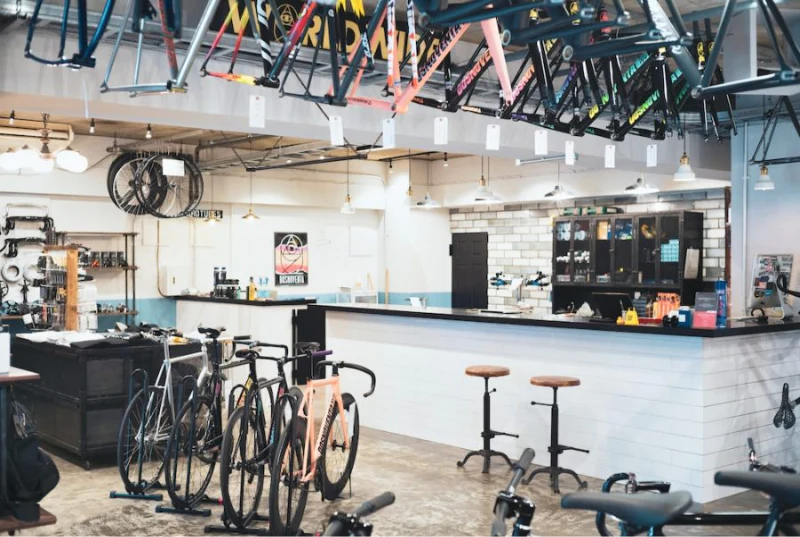 BROTURES YOKOHAMA
BROTURES YOKOHAMAの他の記事を読む
BROTURES YOKOHAMA
73-2 Yamashita-cho, Naka-ku, Yokohama
MAP
045-877-0974
yokohama@brotures.com
12:00-18:00 (no regular holidays)