Extra -like custom. For those who value r...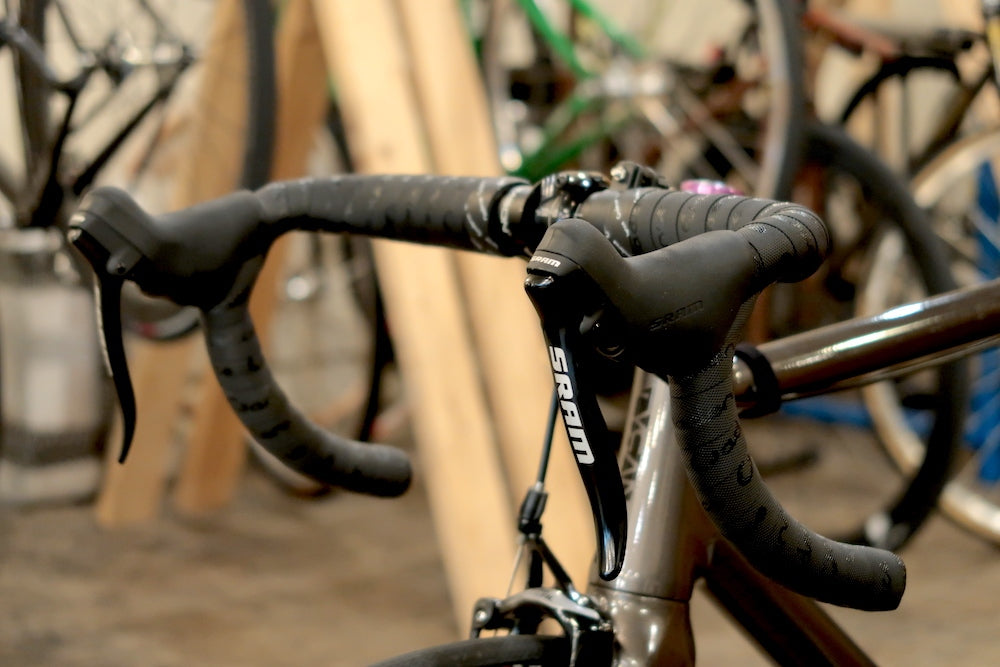 Hello It seems that the weather will continue this week. Don't rain just because you just go back and forth. 。 。 Just running on a wet road can slide and the effect of the brake becomes worse. Please ride safely without getting too fast. So today for experts, for those who want to focus on performance than they look Introduction of custom parts.
~ Recommendation of brake system ~
After all, the brake lever is also produced parts for better driving comfort. This time, if you attach this as a recommended staff, we will pick up the parts that are definitely. First from the brake lever. A bracket lever that has recently been attached to fixie bikes. Three of the four of the Osaka store staff use the bracket lever. 5 units! ! ! smile By attaching the bracket lever, it seems that the drop and the bullhorn have been combined. As a result, the grip position increases, so it is quite easy. Recommended bracket! The first
TRP RRL CARBON BRAKE LEVERS ¥ 13,500
A silhouette that rises diagonally. In this photo, the lever part is the carbon, but there is also a cheap version of the lever as it is. If you want to try a bracket, that is also recommended.
TRP RRL Alloy Brake Levers ¥ 6,800
The second
SRAM 500 Single SPEED BRAKE LEVER ¥ 9,030
This is a silhouette that extends straight from the handle, and finally rises. Like the TRP, there are two types of lever parts, aluminum and carbon, so those you like according to your taste.
SRAM 900 Single SPEED BRAKE LEVER ¥ 14,100
Next, the recommended brake lever for the riser! The first
TRP SPIKE LEVER ¥ 5,000
It is quite recommended because it has a good brand and this price range and size. Moreover, it is a matte specification, so it is good for those who want to change from the gloss of complete. Subsequently
Paul Canti Lever ¥ 11,900
A lever compatible with cantilei brakes out of MADE IN USA Paul. If you want to unify with USA, isn't this definitely this? The color is black, silver and polished silver. Next I want to change it along with the lever
break
Caliper
。 First
SRAM 2 series. Force and Rival.
Recommended because you have a sense of unity when combined with the bracket lever or Omnium introduced earlier. In fact, I also have all the SRAM uniforms, so if you are interested, please come to the store. The second
Shimano 105 Series
。
Two colors, silver and black. Recommended for those who want a classic bicycle race specification
Made in Japan
。 Third
ONEBYESU RIGHT ON BRAKE MORE ¥ 17,500
It is quite lightweight with aluminum sharpening. And speaking of the same aluminum shaving
Thomson
。 The visuals are similar, and when you put them together, they are super cool. There are many other types, so please ask the staff anytime! Ren
BROTURES OSAKA 1-19-22 Minamihorie, Nishi-ku, Osaka 06-4391-3313 osaka@brotures.com
BROTURES OSAKA
BROTURES OSAKAの他の記事を読む
BROTURES OSAKA
1-19-22 Minamihorie, Nishi Ward, Osaka City
MAP
06-4391-3313
osaka@brotures.com
12:00-19:00 (no regular holidays)