There is a DOSNOVENTA test ride in the Os...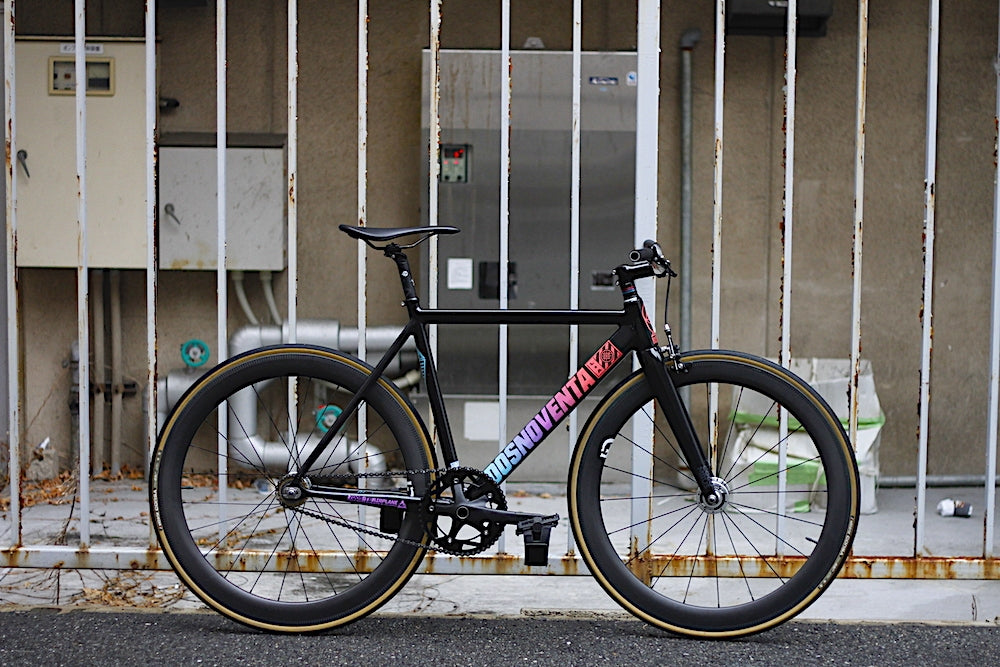 Hello! ! In today's blog, I would like to introduce the test rides prepared at the "Osaka store"! ! There are several test rides at each BROTURES store, and basically we have "Leader®︎" mainly. The Osaka store offers a high -brand "DOSNOVENTA" test ride! ! Isn't the "Osaka store" only if you look all over the country that you can test drive with DOSNOVENTA? ? If you are looking for a car body or think about changing, try a test drive first. Please experience Dosnoventa! ! This DOSNOVENTA is also a carbon set, so you can experience it in various ways! ! That's the introduction of "DOSNOVENTA test rides"! !
DOSNOVENTA LOS Angeles "Santa Monica" Frame and FORK SET ¥ 149,000 (+tax)
F/Wheel F-55 x DT Swiss
R/Wheel F-55 x DT Swiss
・ DOSNOVENTA LOS Angeles Santa Monica
It is a test ride like this! ! ! As you can see, it is quite lightweight and the running comfort is outstanding! ! [Video Width = "640" Height = "360" mp4 = "https://brotors-asets.s3.ap-northeast-1.amazonaws.com/wp-content/uploads/2020/01/8/8 4117574_12308409206850_20591627426467673_n.mp4][/video] If you are worried about DOSNOVENTA, we especially recommend taking a test drive! ! You can see not only looks, but also good ride! ! If you can feel free to hear the test drive, we will guide you immediately! ! Then we are waiting for you at BROTURES OSAKA! !
"Wheel orders" are also being held! !
← Click! ! Ayumu.
BROTURES OSAKA 1-19-22 Minamihorie, Nishi-ku, Osaka 06-4391-3313 osaka@brotures.com
BROTURES OSAKA
BROTURES OSAKAの他の記事を読む
BROTURES OSAKA
1-19-22 Minamihorie, Nishi Ward, Osaka City
MAP
06-4391-3313
osaka@brotures.com
12:00-19:00 (no regular holidays)