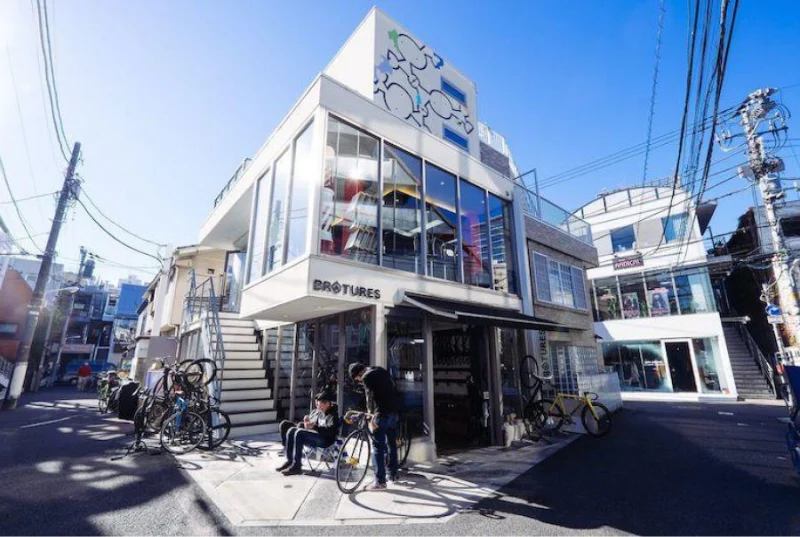 BROTURES's 18th is a full custom order.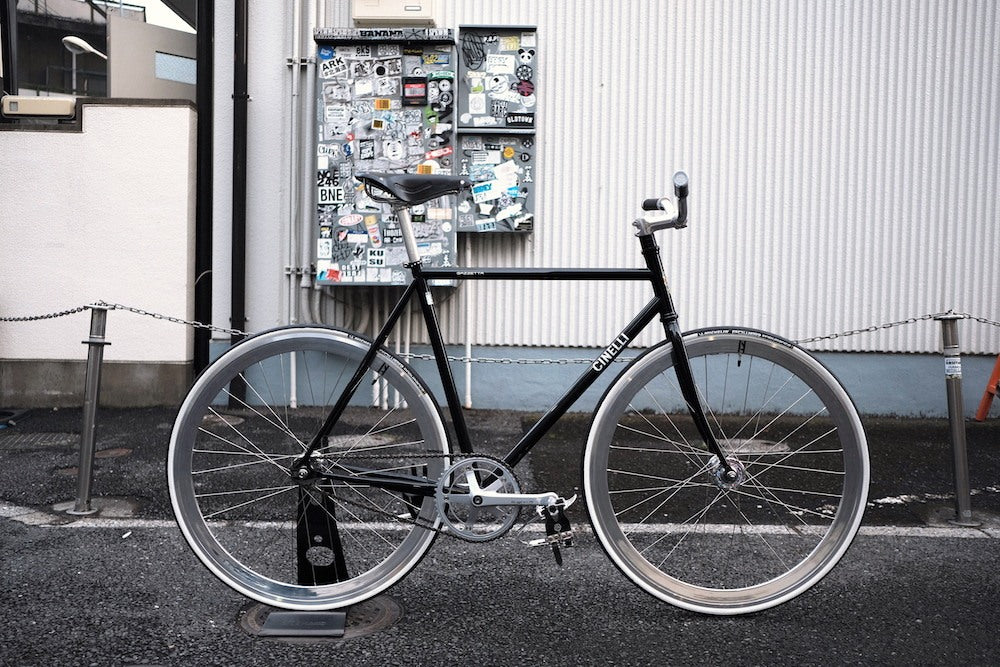 This time, we introduce the body of the customer who ordered a full custom. The base was the normal completed car of CINELLI GAZZETTA.
Because of the goodness of cospa that can be obtained at ¥ 108,000, it is very popular as a custom -based vehicle. Brush up a slender classical one finished with such good old chromoly.
CINELLI GAZZETTA Custom Completed Car W/Brooks English, H Plus Son, Suzue, Thomson, Sugino etc ...
Silver color that shines on the black of the frame. I like this black and silver at any age. There is a product, but somewhere a little walnut and cool. First, wheel. This time, it was unusually finished with a Suzue track hub for H Plus Son's rim.
The tires to match are MICHELIN PRO4 white ribbon. Silver and white are coloring that is hard to match personally. The elegance like a classic car comes out at once! And for the saddle and the grip, BROOKS leather items.
Just because this is a different material, the atmosphere of the body changes 180 °. If you combine it with leather like this time, you will be addicted to the batch recruitment, and if the fabric saddle is OURY grip, it will be sporty. In fashion, it's like sneakers and caps. Please try various variations. And finally crank. A crank arm made of 75 = 7075, a very hard aluminum. It's already amazing, the speed of speed. It will tell you to the advent without missing the power at all I feel that it will be easier to do not only stop and go, but also skids.
This unique silver is good, adults. This time I did it with Gazetta, but if it was Leader®︎
Cure
, Tyrant Bikes
Kagero
And Dosnoventa
Barcelona
I feel cool even if I give this glue custom. Custom consultation, we accept at any time !!
◼︎Brotures Harajuku ◼︎
Click here for inventory status/order phone call
Click here to call the store
Click here for email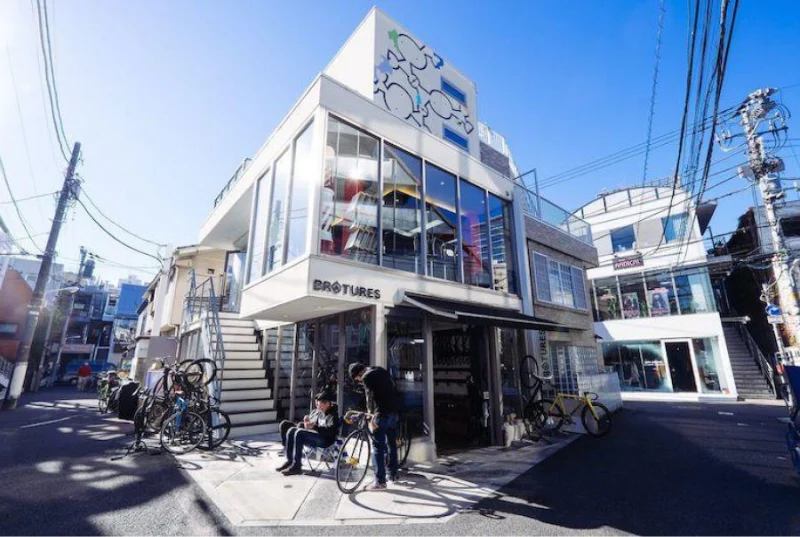 BROTURES HARAJUKU
BROTURES HARAJUKUの他の記事を読む
BROTURES HARAJUKU
4-26-31 Jingumae, Shibuya-ku, Tokyo
MAP
03-6804-3115
harajuku@brotures.com
Weekdays/11:00~18:00 (No fixed holidays) Weekends/Holidays/10:00~18:00